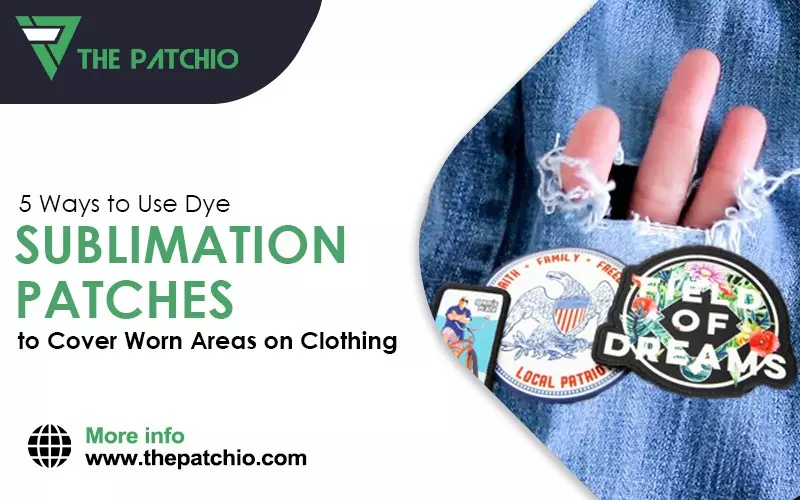 There are several options in clothing patches you can choose from. Still, dye sublimation patches stand out as the perfect option for their detailed color and a vibrant finish.
Sublimated patches, also generally called printed patches, are created using printers. The design is transferred onto a blank patch by the printer using heat to work the colors onto the canvas.
Sublimating a design means the printed image is as perfect as it can be, more so than those in embroidered patches, where threads need to be stitched or woven into the desired picture. The chances for error and limitations of ultra-intricate parts of an image do not apply in dye sublimation printing as they do in embroidery.
The resulting image of the sublimation patch is gorgeous, true to chosen color and design…and a creative and convenient way for you to revamp or repair worn clothing!
Looking for ways to use dye sublimation patches to refurbish clothing? Let's get started—here are a few ideas:
1. Patch An Old Adored Hoodie
Wearing an old hoodie or sweatshirt is like getting a warm hug. It is more than just a piece of clothing; old hoodies carry memories. Parting ways with a loved, worn-out hoodie isn't an easy decision.
So don't lose it; use it…with creative add-ons!
One of the best ways to use dye sublimation patches is to cover flaws on treasured clothing. Applying a patch to a hoodie is relatively easy. You can choose from:
Iron-on patches
Peel and stick patches
Sew on patches
You can choose any application method for dye sublimation hoodie patches. However, we suggest an iron-on patch that you can further secure with a few stitches. This way, your hoodie won't stretch out in torn/frayed areas, and the patch will hold on well after continued use for a long time.
Tip: If you don't want to go for a patch, go for sublimated jerseys or fleece (i.e., transferring the design directly onto the clothing). This could be ideal for larger designs.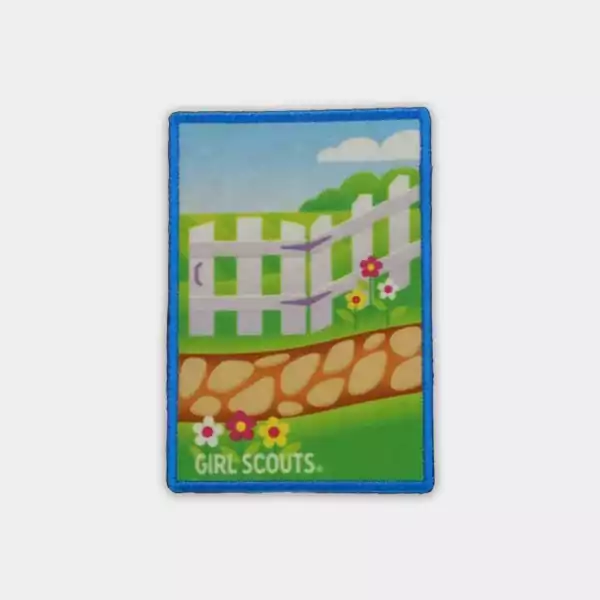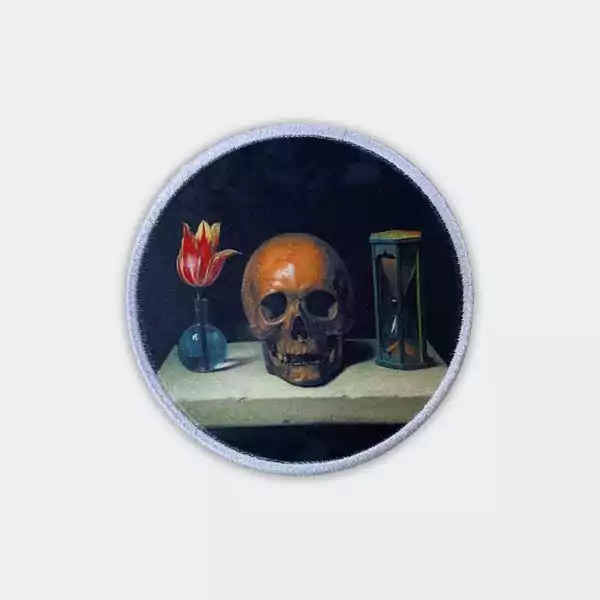 2. Cover Ink Marks On Shirt Pockets
Ever put a pen un-capped in your favorite shirt's pocket? Us too! And often, the resulting stain won't go away.
Dye sublimation shirts patches are your solution. Patches are crafted to be placed strategically for better aesthetic appeal, which isn't always possible—but a stained shirt pocket is a perfect excuse to use a patch the right way.
You can get a custom design that works well with the color and purpose of your shirt, and say voila…because you made a stain disappear and a piece of art appear in its place on your shirt!
Much like old hoodies, there's something comforting about an old pair of jeans. It may not be good enough to wear to a party, but it is still in the right shape for a casual evening out at your favorite café or a walk in the park. You can keep wearing it outdoors until it gets those annoying holes and tears.
Instead of ditching it, why not patch your jeans? Not only do printed patches work well anywhere on jeans (a major throwback to 90s fashion that just so happens to be coming back), but they also prevent the tears or holes from getting bigger.
Another one of the ways to use dye sublimation patches is to cover up worn-out bits of a jean jacket. A sew-on sublimation patch would best suit all your denim revamping needs.
4. Give Your Cap A New Look
With time, caps can lose shape or get frayed, especially if you frequently wear them in harsh weather. If you've got one such cap that you don't want to say goodbye to, you've got the perfect excuse if you're looking for ways to use dye sublimation patches in your collection.
The sky's the limit; get any design you like to give your cap a whole new look. Make sure to prep your cap before you apply a patch. A poorly applied patch will come loose soon. Start by washing your cap and dry it well. If using an iron-on or sticker patch, place the patch and mark the spot before application. Ideally, it would be best if you waited at least 24 hours to wear your cap after you've placed the patch.
Furthermore, you can also wear a sublimated mask with your newly looking cap to get a casual yet stylish look.
Need More Information?
Request a quote. We will get back to you within 8-12 hours with a custom product quote.
5. Hide Tears On Your Bag
The thing about bags, especially those used for school, college, or office, is that they get scuffed up soon after you've bought them. Not only does the bag look awful, but it's a safety hazard if things start falling out of the tears.
Sublimation patches work great for all sorts of bags. A stick-on patch is a winning solution for a worn-out bag. Make sure to clean the area with mild soap and water, and dry it well before sticking the print. The patch will be easier on the pocket than getting a new bag and a delight for not losing your preferred bag for everyday use.
There you have it: a range of ideas for ways to use dye sublimation patches on clothing that needs a little TLC to look great again.
And these ideas are just the beginning when it comes to using sublimated patches!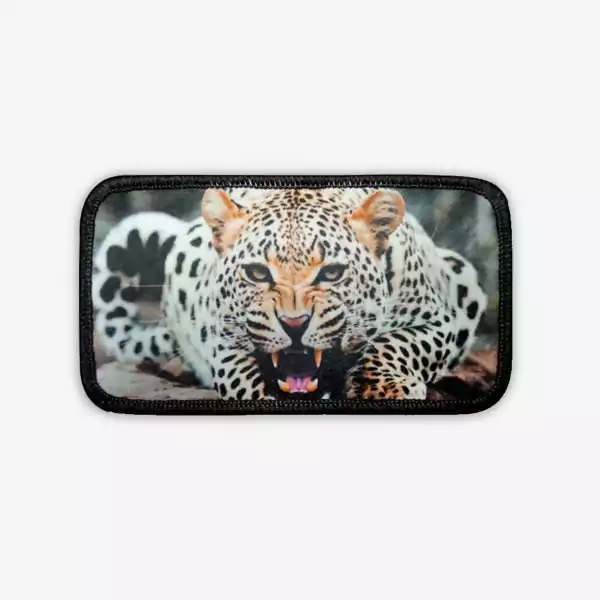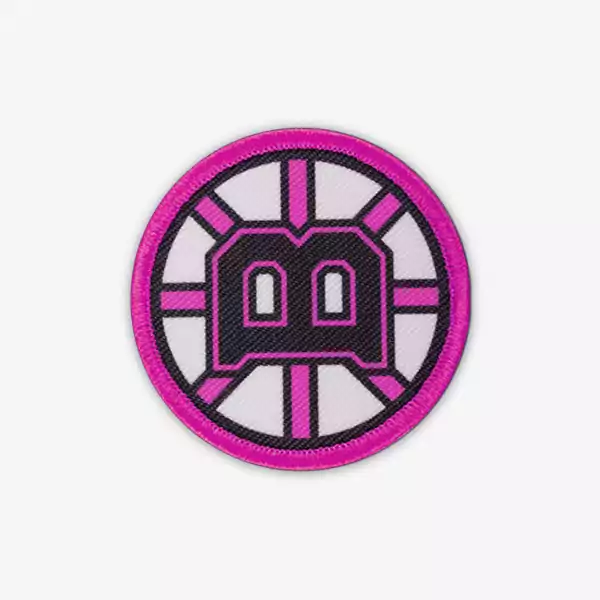 Buy Your Patches at The Patchio
We've got the tech and expertise for all your patch needs. We also provide any info about sublimation. Want to learn how to heat press sublimation t-shirts?
Patches are a versatile way to transform your creative artwork ideas into print. The technology behind sublimation patches makes printing even the most intricate designs possible. From dye sublimation T-shirts patches to patches for accessories, we've got them all. Whether you need a customized logo or your latest doodle converted to batch, let us know.
At The Patchio, we offer a wide variety of sizes—including special sizes—for custom patches products. Our sublimated patches are durable, with material and colors made to endure laundry cycles.
Ready to show off your style through a customized patch? Get a custom quote today!