High-Quality Custom Made Airsoft Patches
When it comes to ordering one-of-a-kind airsoft patches that represent your team's identity, look no further than ThePatchio! As one of the leading patch manufacturers in the U.S., we are well-versed in crafting top-notch custom patches, including exceptional airsoft team patches. When you need to add a touch of personality to your airsoft gear, our custom airsoft patches are the perfect solution!
Our team not only excels in creating these patches, but we can also provide you with design assistance to ensure that your patches bring an element of fun to your gear. Plus, bespoke patches are the perfect way to distinguish your team on the playing field. At ThePatchio, we guarantee complete customer satisfaction for those who demand nothing but the best in their custom airsoft patches!
Get a Custom Quote Now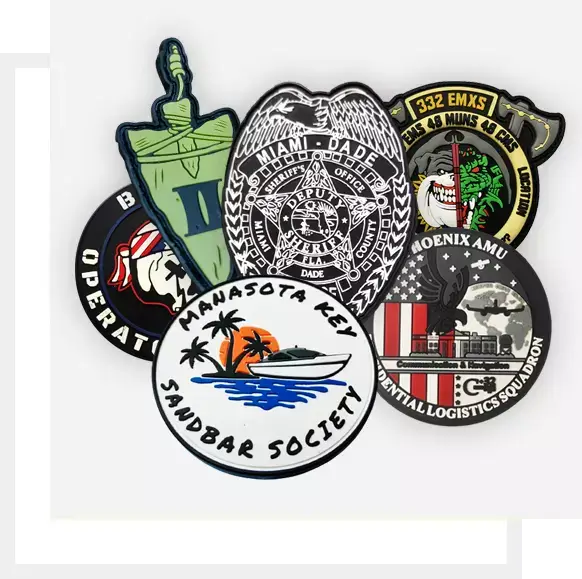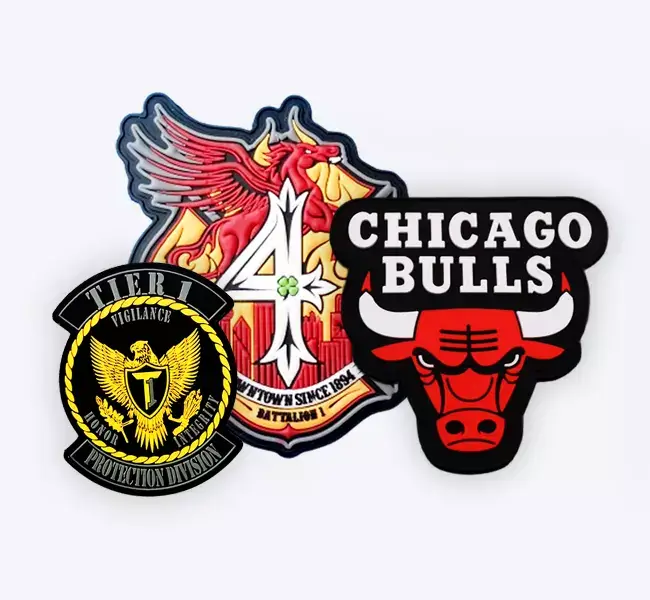 Looking For a Skilled Airsoft Patches Maker?
You've got it! Our dedicated team of experts is here to cater to all your patch needs, whether you're just starting out or already at the elite level. With their exceptional skills, our designers can bring any of your ideas to life. What's more, we go above and beyond to ensure that you're completely satisfied with your custom patch results.
We're keen to receive different forms of artwork for airsoft patches. From subtle, formal design to cool airsoft patches, we've done it all. So if you want personalized patches for your airsoft team, just share your design with us with peace of mind. We'll create a digital representation of your artwork on the patch and send you a sample for your approval. Once you give the go-ahead, we'll promptly make custom airsoft patches and deliver your order within the given timeframe.
Request a Quote
Why Choose Custom Airsoft Patches?
Airsoft patches are not just a means to display your team's emblem. These patches serve as a vital accessory for airsoft competitions and organizing airsoft training sessions concerning fostering unity among team members and boosting the team's spirit during events. Typically, airsoft patches feature a background color of army green or other dark shades to aid in camouflage during activities, but you can put your creativity to the test and get patches inspired by your favorite heroes. Anime airsoft patches are some of the popular choices we've seen in our orders!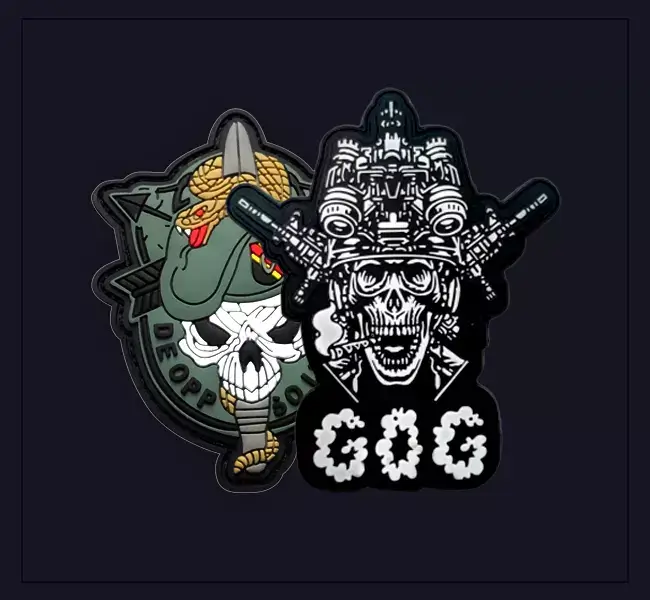 Who Needs

Well-Designed

Long-Lasting

Custom Airsoft Patches?
As one of the top patch manufacturers in the U.S., we cater to different organizations. Our airsoft patches are quite popular with:
Airsoft Games Businesses
Local & National Airsoft Teams
Tactical Teams
Military Organizations
School & College Teams
Airsoft Enthusiasts
Patches That Stand the Test of Time…
Airsoft involves rough handling of gear. Plus, being an outdoor sport, airsoft involves getting your gear dirty through various means. That said, it's ideal to get the best airsoft patches out there, don't you think? At ThePatchio, we promise patches that withstand heat, moisture, and wear and tear of tactical gear. We recommend you get PVC patches as airsoft patches for impressive durability, but our other patch products are also well built for the purpose.
Backings for Custom Airsoft Patches
Here are the backings you can choose for airsoft patches.
Sew-On Backing
If you want to add airsoft patches permanently to airsoft gear, sew-on backing is the best option. These attach securely and withstand wear and tear.
Iron-On Backing
Iron-on backings are easy to work with. At ThePatchio, we use the best quality adhesive backing so that your patch does not come undone easily.
Velcro Backing
Do you need easily removable patches? Velcro airsoft patches are the most popular of the lot, as teams do not always get airsoft uniforms, but add their team logo on rentals.
How to Order For Custom Airsoft Patches
Buying airsoft patches for sale at ThePatchio? It's fast and simple!
Choosing ThePatchio as Your Custom Airsoft Patches Manufacturer
Customize patch products in a variety of sizes, a range of vibrant colors, or with simple or intricate designs! We are truly proud to showcase our unmatched craftsmanship and expertise in patch-making. As a top manufacturer in this field, we bring you the perfect blend of skill and technology —plus other advantages, including:
Prompt Customer Service
Quick Shipping
Free Iron-On/Velcro Backing
No-Charge Quotes
Low Minimum Order
Cheap Airsoft Patches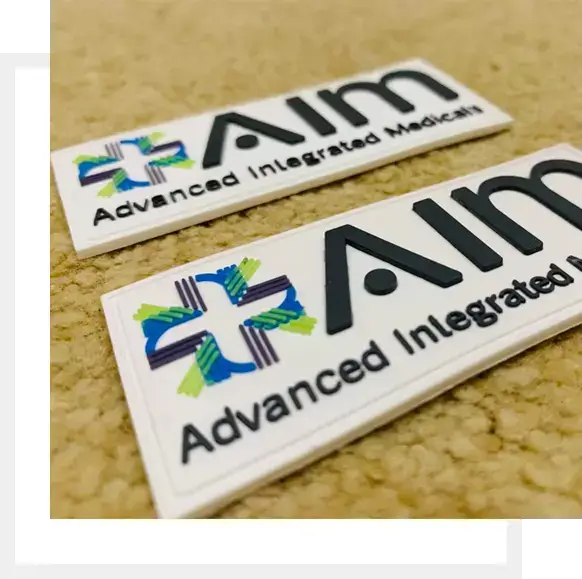 A Few Tips to Design Airsoft Patches for Best Results…
From embroidered to sublimation patches, you can choose any material for airsoft gear patches—but PVC patches provide unpatrolled vibrancy and durability.
For backing, go for Velcro patches. You can easily add and remove your Velcro patches to and from rental gear for airsoft matches.
You can pick any theme you like. Airsoft patches don't have to be bold and serious. You can choose funny airsoft patches too!
Your patch quote goes up with the size and number of colors, so make sure to provide patch specifications according to your budget.
Airsoft patches are most memorable when colorful. However, remember that the brighter your patch, the easier you will be to spot during matches!
ThePatchio is trusted by numerous organizations throughout the country for the finest custom. Join the myriad of amateur and seasoned airsoft teams and law enforcement tactical teams who trust our company to manufacture their custom airsoft patches!
Affordable Airsoft Patches
Are you searching for top-notch custom airsoft patches but don't want to break the bank? We offer some of the most affordable rates for custom patches without compromising on quality. By operating exclusively online, we are able to cut costs and pass on the savings to you—along with 100% satisfaction regarding quality and appearance!
Various Designs, Shapes & Sizes
At ThePatchio, we use only state-of-the-art equipment, which enables us to create a varied range of patches in terms of designs, shapes, and sizes. Do you want to order Marvel airsoft patches? With the help of a skilled team and cutting-edge technology, we will flawlessly meet the specifications you desire for your airsoft patches!
Low Minimum Requirement
Not only do we meet your budget expectations, but also make the ordering process hassle-free with a low minimum order limit. We understand that you shouldn't have to blow through your budget just to get the perfect patches for your airsoft team. That's why we offer flexible minimums, allowing you to order as few or as many patches as you need.
2D Vs. 3D Airsoft Patches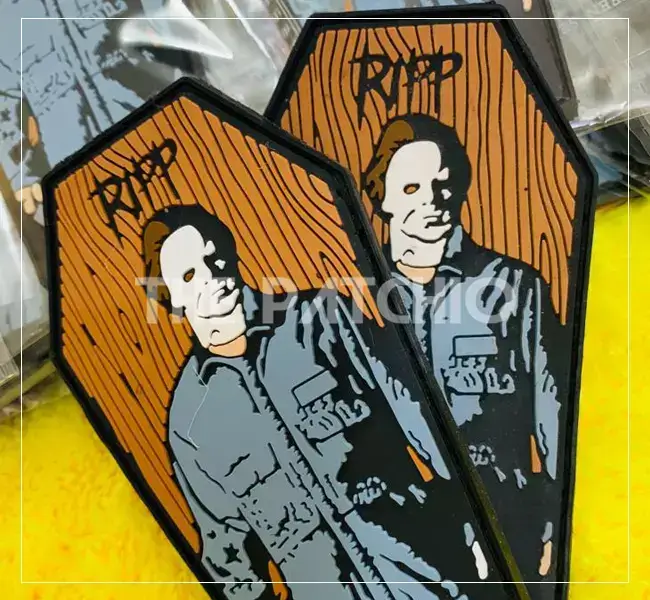 PVC patches are favored for PVC patches, as we have mentioned previously. You can choose 2D PVC airsoft patches, which we create by combining layers. However, if you observe the patch from a different angle, you will see that the 'layers' appear flat. This 2D airsoft patch is perfect for various designs, especially ones involving text. It is the go-to choice for budget-friendly PVC airsoft patches.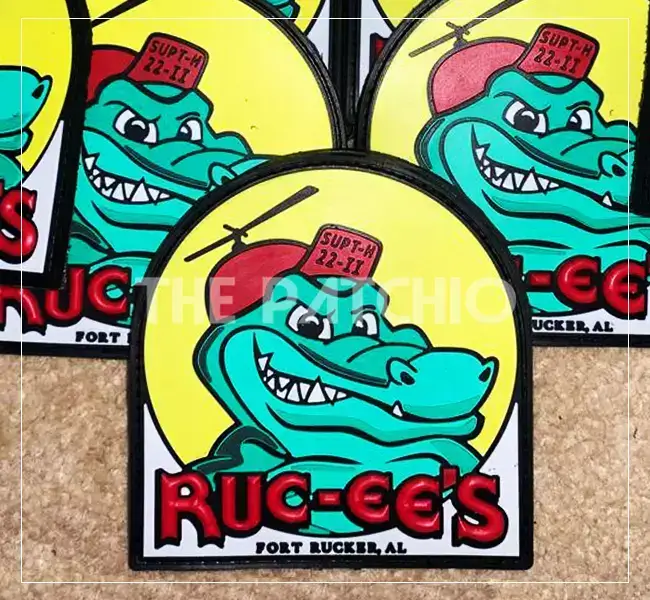 Need something with a bit more pizzazz to shine on the playing field? 3D PVC airsoft patches have a sculpted appearance from the side and a vivid, artistic appearance up front. These patches have a rounded and slightly inflated look. 3D airsoft patches are ideal for designs featuring faces or objects that look more striking with sculpted work, setting them apart!
---
Custom Airsoft Patches Samples
Check out the gallery below to view the personalized airsoft patches we have created for our clients.
Are You Looking To Order Customized Airsoft Patches?
Are you looking for airsoft patches that are memorable, affordable, and long lasting? We're your one-stop shop for high-quality custom embroidered, chenille, woven, sublimation, and PVC patches for airsoft gear—take your pick! Click the button below to connect with our patch experts and begin creating your airsoft patches today!
Talk To Our Patch Expert Now
Get a Free Custom Quote Today
Fill out the form below with the required information for your order of airsoft patches, and we will get back to you with a free quote.