Flexible, Soft and detailed
When you need durability and design together then PVC is the best choice, truly 3D design crafted on rubber that remains shining in all weathers.

These durable military style PVC (Polyvinyl Chloride) are carefully molded with soft and flexible rubber, can be made with very detailed and visible designs which are waterproof and strong enough to remain shining in hardest outdoor activities.
Get a Custom Quote Now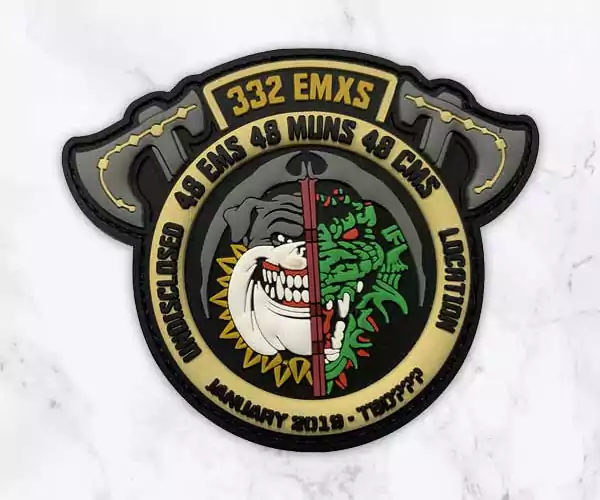 Where these patches used?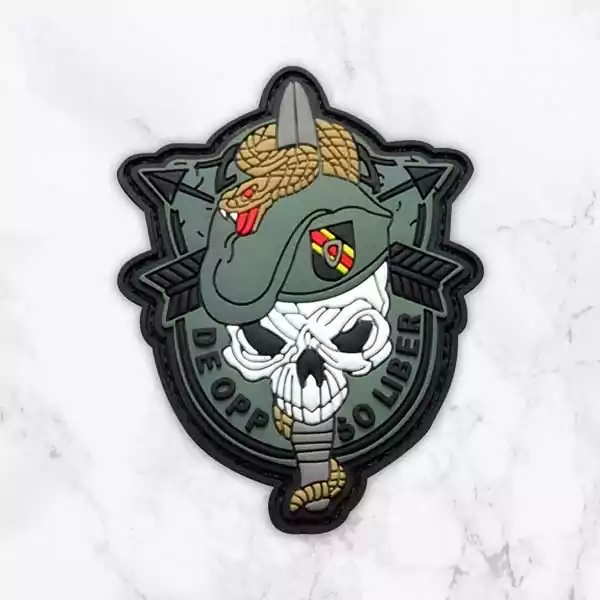 Manufacturing PVC Patches for

Police Depart.

Tactical Equipment

and many more…
Military Clothes
Fire & Police Department
Airsoft Teams/Clubs
Tactical Paintball Teams
Homeland Security
Tactical Equipment
Jackets, Caps, Gloves
Bags, Backpacks
Sew-on Backing
Sew-on backing allows you to have your patch durably sewed on the cloth via a machine or by hand as per your preference. With sew-on backing you can easily sew a patch on any sort of clothing material whether its surface is rough such as a towel or smooth such as leather.
Velcro Backing
One of the most convenient backing options composed of two parts a hook and a loop. Loop is skilfully sewn on the clothes & the hook is sewn to the patch. You can take off the hook patch and attach any other patch on its place. Most commonly used by military, police, strike ball etc.
PVC Patches Samples
See below custom PVC/ Rubber 2d & 3d design portfolio we did for top brands and companies.
Get a Free Custom Quote Today
Just fill out following quote form with all the info about your order and we will get back to you within 24 hours with a custom product quote.
---
Subscribe
Now
Save 10% off your first order by signing up for our newsletter
---