Flexible & Supple Leather Patches
Are you looking for classy, beautifully designed custom leather patches? Creating a stylish leather patch all according to your design concept and purpose is easy…when you choose ThePatchio as your patch experts! We'll convert your logo or artwork into high-quality leather patches, complete with a guarantee of durability.
Best of all, we offer reasonable quotes for all custom patches! Whether you need to you're a few patches or place a bulk order, we'll give you a market-competitive rate, paired with the ease of no-minimum order limit and a quick turnaround. Our patch experts can help you through the process of personalizing your patches order so that you end up with bespoke leather patches with 100% satisfaction regarding the outcome of our products and customer service.
Get a Custom Quote Now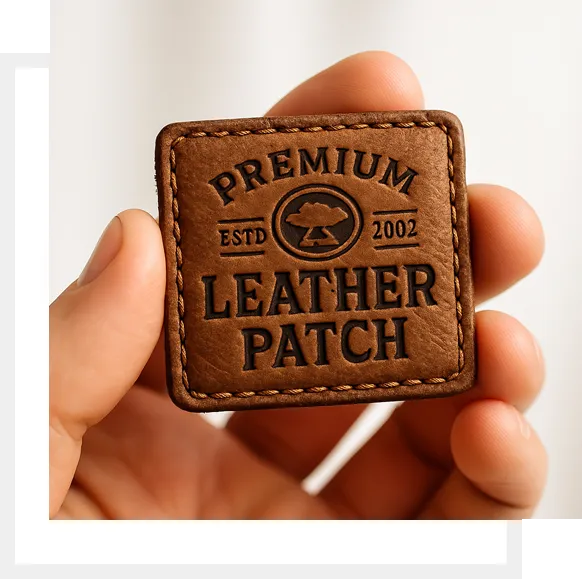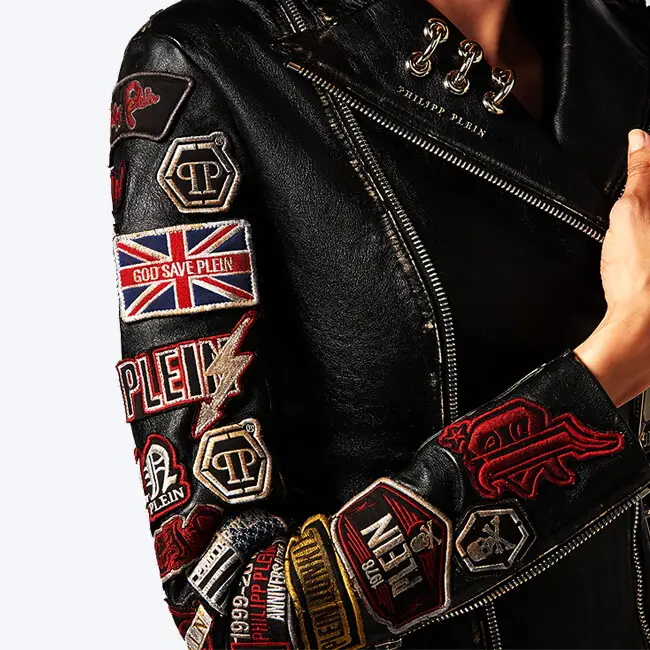 Looking For Custom Leather Patches For Your Biker Club?
Motorcycle patches are our specialty! Leather patches and biker jackets are a classic combo, the timeless, rugged look of a leather patch making the logo it bears more impactful. Whether you need a biker patch for your club or for fashion purposes for a clothing line, we've got you.
At ThePatchio, we create custom leather patches for jackets, hats, caps, bags, and more. We use the best quality synthetic leather in the market, each sheet hand-picked by our experts to ensure quality. Using state-of-the-art equipment, we process your design to perfection onto the prepared leather, finish it off with your choice of backing, and package and ship it to you within the given timeframe!
Request a Quote
Why Choose Leather Patches?
Leather has a way of standing out in a subtle yet powerful way. The material exudes an air of luxury and refined taste, which is why these patches are a favorite amongst brands for clothing, shoes, and accessories. High-quality leather patches, such as those you'll get at ThePatchio, are also easy to maintain and long-lasting.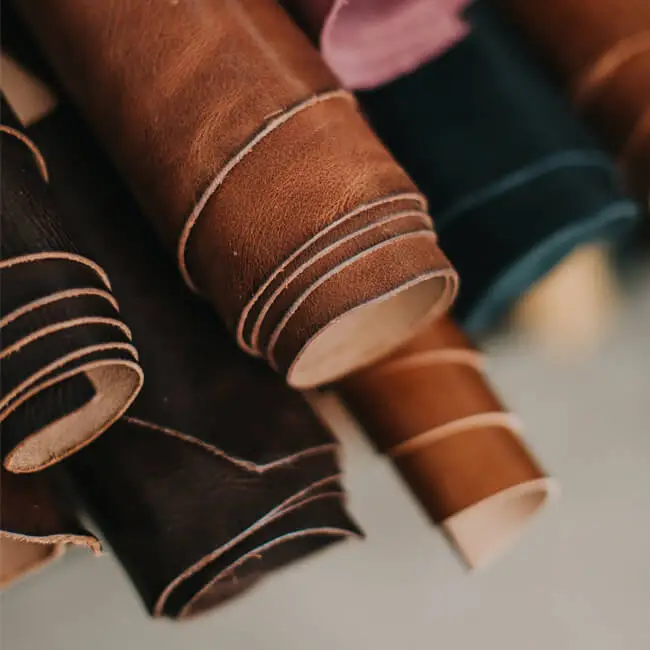 Who Needs

High-Quality

Durable

Custom Leather Patches?
As one of the top patch manufacturers and suppliers in the U.S., we have a vast clientele in all kinds of industries. Our leather patches are quite popular for logo and other artwork purposes for:
Branded Clothing
Shoes & Bags
Caps & Hats
Biker Clubs (Jackets & Vests)
Service Uniforms (Military & Security)
Sports Teams
School & College Clubs
Tactical Equipment
Bring Your Design To Life…
Building your brand or creating an identity for your club—whatever your purpose for needing leather patches, we're here to help. We use the finest synthetic leather, take your design, and laser-etch it onto prepared leather patches. Our latest tech and the skill of our pro patch artists enable us to create finely detailed logos, intricate artwork, crisp lettering, and whatever else you may need to complete a patch that perfectly encapsulates your design concept.