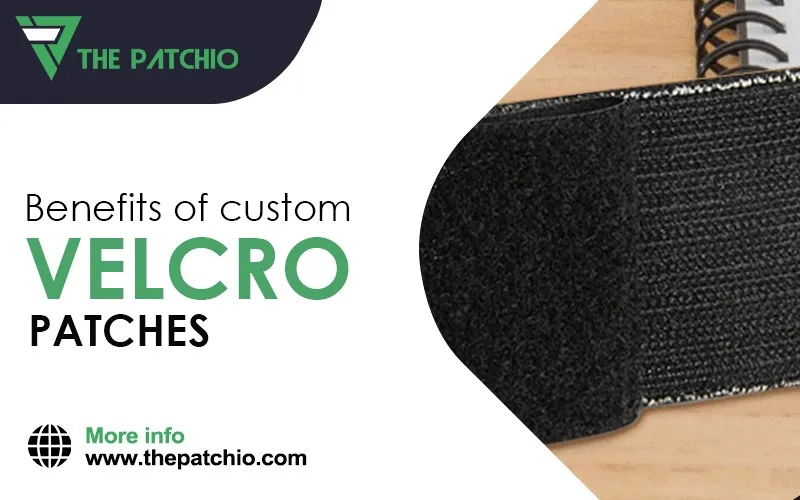 Amongst the wide variety of ways you can utilize and incorporate patches into your wardrobe or businesses. Velcro patches have somewhat started to gain popularity amongst the general public. The uses of Velcro patches are as diverse as any other kind of patches. However, what sets it apart from others is the versatility when it comes to its multifaceted uses.
In addition to that, Velcro patches can prove to be extremely durable provided they are taken care of properly. Traditionally, Velcro patches have been predominantly used by companies or businesses for their employee's uniforms. However, this has started to change as the benefits of custom Velcro patches started to become common knowledge. And like the other kinds of patches, Velcro patches too have started being incorporated into the clothing industry and are slowly making their way into the everyday lives of average people.
And we at The Patchio aim to deliver premium quality Velcro patches. With the experts at our company who are professional and remarkably skilled, your Velcro patches will be exactly what you had in mind with no compromise on quality or timeliness.
Like any other patches, Velcro patches too comprise a piece of cloth with customized embroidery on them. What makes them unique and different is the way these Velcro patches are applied. The mechanism involved behind these patches consists of hook and loop fasteners that is semi-permanently attach to each other.
The idea behind Velcro patches is that one end of the patch is attached to the garment or the surface and the other is attached to the back end of the embroidered patch. The Velcro allows the patch to be attached to the garment when the hook and loop fasters intergrade.
At The Patchio, we use high-quality Velcro that is able to carry the weight of any kind of custom embroidered patches. Moreover, the premium quality of the said Velcro will also allow it to be used for a longer period of time without being damaged.
In addition to that, as with our several other products, we have made the option of customizing the Velcro patches available to our customers. But before we get into the creative aspect of them, let us first divulge into the numerous benefits of custom Velcro patches.
Need More Information?
Request a quote. We will get back to you within 8-12 hours with a custom product quote.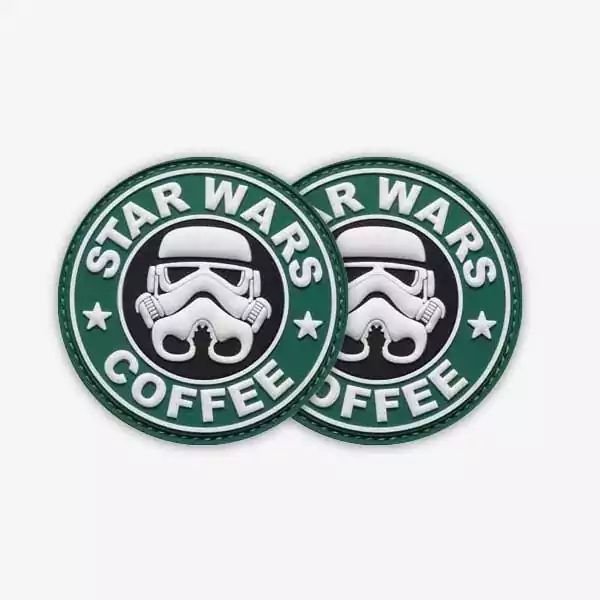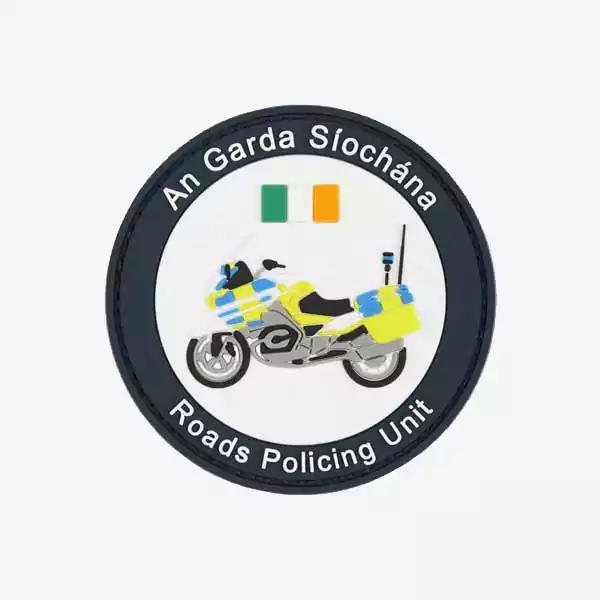 Benefits of Custom Velcro Patches
Not unlike the various different kinds of custom patches, Velcro patches too have several uses that entail the uniqueness Velcro inherently has. Amongst the multiple benefits of custom Velcro patches, below listed are some of the most prominent ones:
Patches with a Velcro backing mean you can easily attach and remove your custom patches as per your requirements or wishes. Therefore, the best part about custom Velcro patches is that you can use the same patch on multiple different garments which can prove to be extremely cost-effective.
Due to the fact that Velcro Patches are removable, this means that you can easily take off the patch before washing and put it right back after the garment dries. This allows the patch to be used over a long period of time as they are less likely to be damaged this way.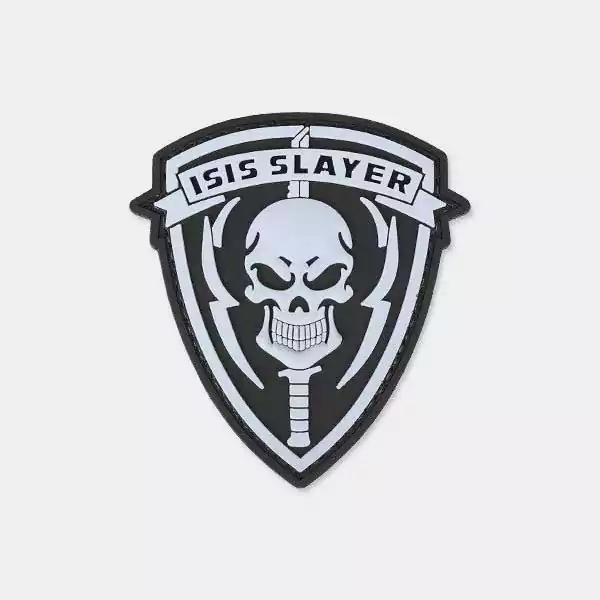 Even though it is not recommended that you put your Velcro patched along with other clothes into the wash, cleaning the patch itself is not as demanding as perceived. All you need to do is separate the patch from the garment and soak it in a combination of washing powder and lukewarm water. After soaking for 10 - 15 mins, gently rub the patch using your thumbs, then wash it with clean water to get all the soap out. There you have it, clean and ready to use in under 15 mins.
The most adored benefit of custom Velcro patches is that they are super pocket-friendly. Due to a certain restriction on the size of these kinds of patches, they can easily be placed into pockets. So the next time you are out and about and do not want to over accessories, just remove your Velcro patch, put it in your pocket, and you are good to go.
Because of the fact that Velcro patches can be reattached and reused, the business or organizations that require a bulk amount can save up exponentially on capital. Not only the businesses, but common users will not have to purchase custom embroidered patches over and over again, in turn saving a lot of money too.
Even though many have pointed out that the Velcro patches might not be as durable as sew-on patches, the benefits of custom Velcro patches far outweigh the potential cons. In addition to being breathable, Velcro patches are also flame resistant and are almost always made of military-grade materials.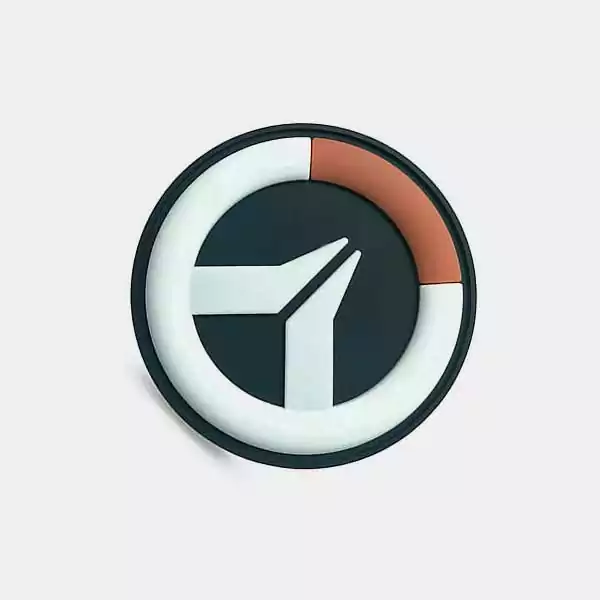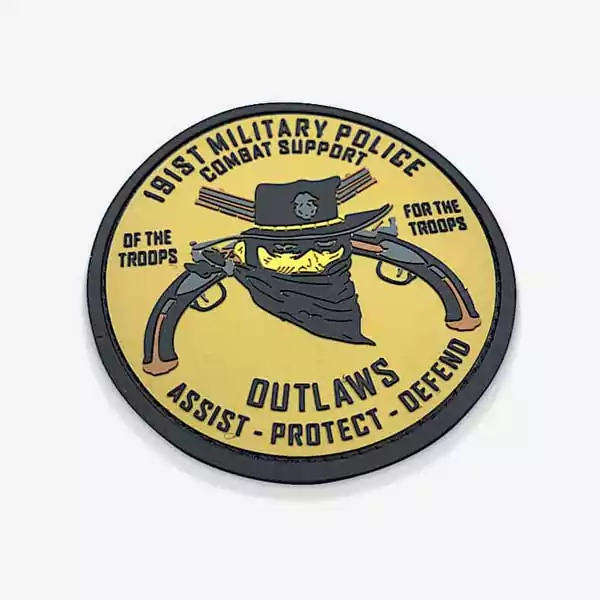 One of the best parts about custom Velcro patches is their multifaceted uses of it. Some of these include:
- Traditionally, Velcro patches are used by companies and organizations that have multiple uniforms. An example could be given of the police force with their various kinds of uniforms. This is because Velcro patches, in the business world, are used to identify the name of the business or the organization you are a part of.
- These Velcro patches are used excessively by the military due to their flame-resistant nature and the fact that they are easily transferable from one uniform to another. Moreover, in the military, these patches are also used to identify an individual as their rank, etc. is provided on the customized patch.
- Over time, more and more people have started preferring Velcro patches over iron-on patches as Velcro patches tend to be more resistant and durable.
Because of the abundant benefits of custom Velcro patches, it is no wonder that they have started to gain popularity apart from the business or military world. Another aspect that is widely appreciated is that the Velcro itself is very easy to clean. All you need is an old stiff toothbrush to clean the stuck debris out of the hook side of the Velcro.
Although there are several issues pointed out by used like the Velcro tends to wear out very soon, the reason for that is putting the garment in without covering the exposed Velcro. This excessive washing without protection does cause the Velcro to wear out sooner. But this can certainly be avoided as mentioned above.
All things considered; the benefits of custom Velcro patches do not compare to the meager disadvantages.