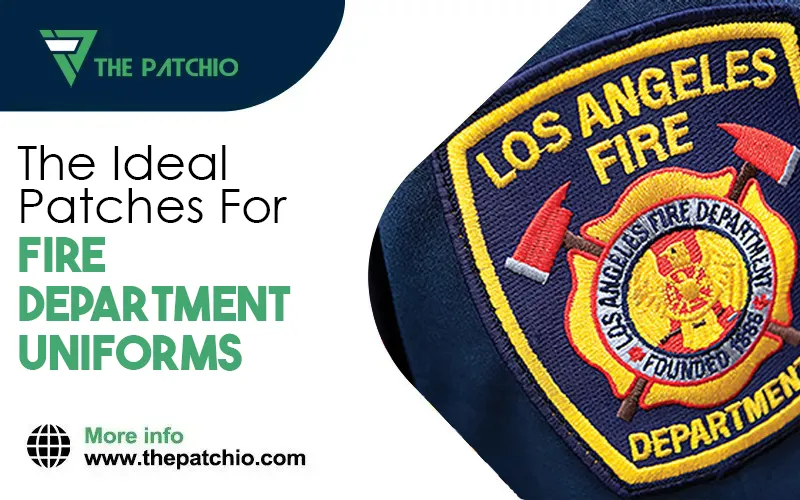 When it comes to patches for public service uniforms, one of the most significant ones is fire department patches.
Whether we're talking about traditional firefighter patches for department uniforms patches or the cool collectible patches that signify a certain unit with a personalized design, these patches represent the heroes who protect us.
Given the nature of the job these heroic men and women do every day, it is imperative that their uniform patches are as hard-wearing as the gear they wear. Although you can take certain liberties if designing firefighter patches that are meant to commemorate or used as keepsakes, ordering uniform patches requires attention to detail.
Expert patch designers and manufacturers can provide you with refined, durable patches for fire department uniforms. The question is, what kind of patches are you choosing?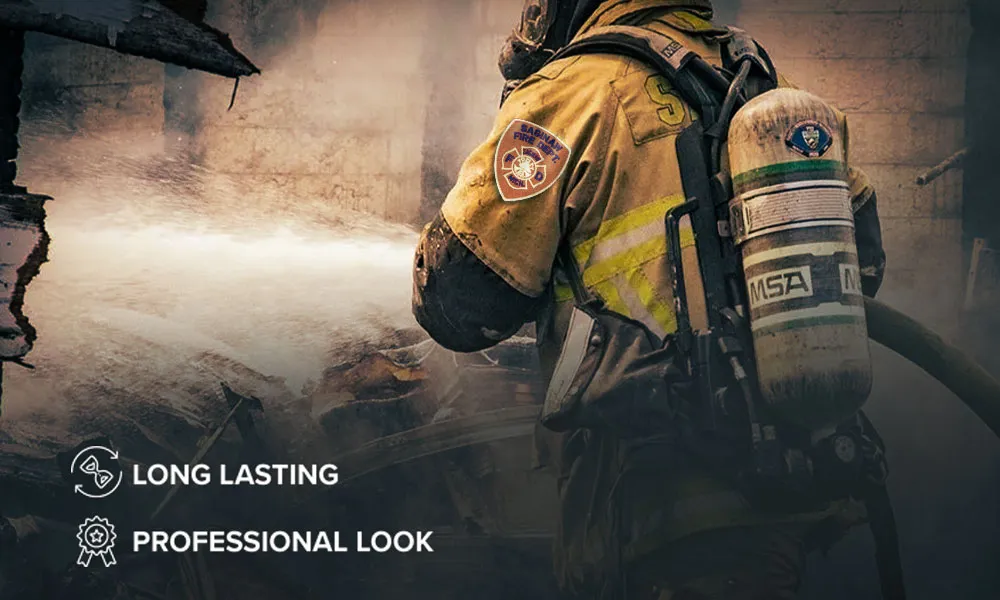 The Importance Of Firefighter Patches
Before we look over the primary types of patches for fire department uniforms, delve into why they matter. Firefighter patches are more than just logos of an esteemed institution. These are pieces of history. Owning a patch such as a classic FDNY patch means that you own a piece of U.S. history.
Each patch has a story behind it and stories of unimaginable bravery associated. The heroes who withstand danger to save lives deserve special attention. Owning a fire department patch as a civilian means paying your respects to their efforts and bravery.
As for patches for fire departments, the design represents something special about the country, state, or county the unit belongs. A special identity, a fire department patch is definitely a means of pride for the wearer. Much like military uniforms, they not only showcase the position of the wearer but also help instill loyalty.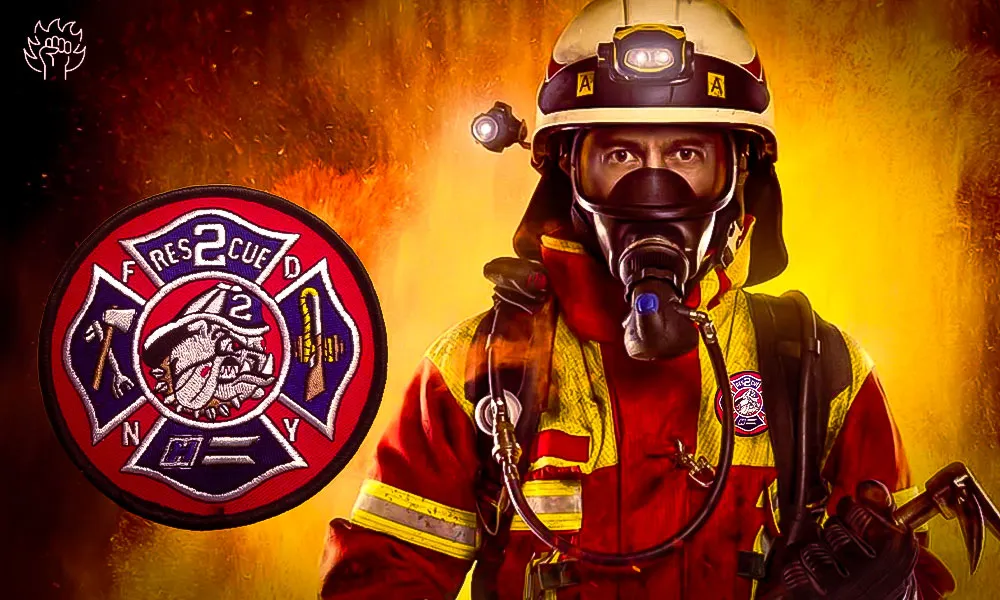 Checking Material For Patches For Fire Department Uniforms
When choosing a material for firefighter patches, consider the kind of material their uniforms are made out of. Typically, firefighter apparel is created using Kevlar® and Nomex® fibers, which provide reliable protection against extreme heat and other hazards firefighters face on the job. The patch you choose should match the robustness of the uniform. Moreover, make sure that the patch turns out vibrant and clear, easily visible on the uniform.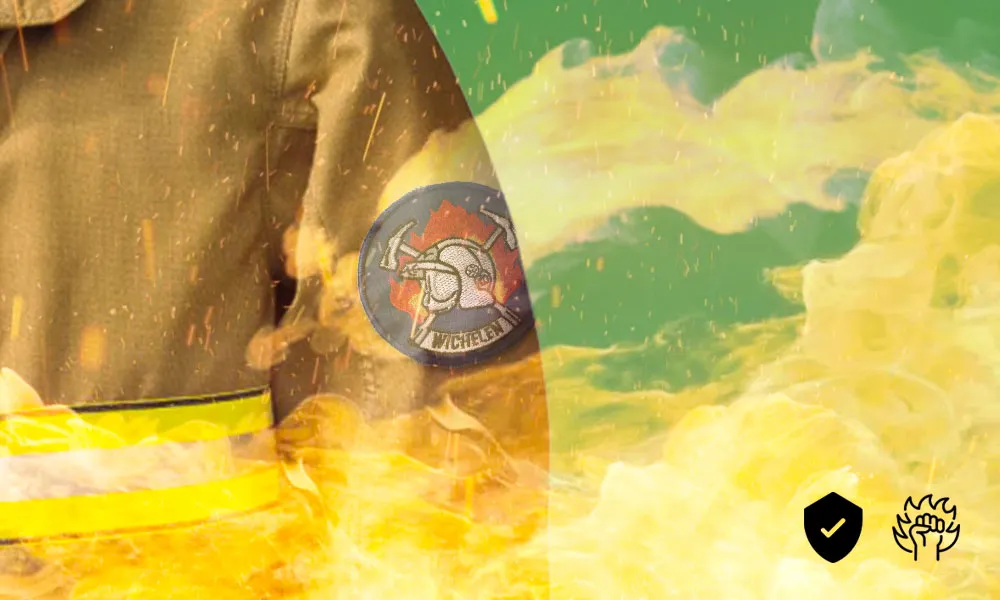 Want To Order Custom Fire Department Patches Online?
Reach out to customer service at ThePatchio for information or request a free quote today.
Types Of Patches For Fire Department Uniforms
There are several types of custom patches out there, but not all suit a fire department uniform. When on the job, firefighters ensure that their uniforms are sharp and well-maintained. The same goes for firefighter patches; picking a material is all about a clean, crisp look, longevity, and robustness.
Therefore, these are the patches that suit fire department uniforms:
Embroidered Firefighter Patches
Custom embroidered patches are a favorite amongst business and service organizations alike. The sharp look, the intricacy of patterns, and the endless variety of colors—are all reasons for the popularity this type of patch receives.
Made with high-quality threads, embroidered firefighter patches are perfect for uniforms. These are easy to maintain since the machine wash works fine. Embroidered firefighter patches are also easy to apply. You can go for the sew-on kind or get these in iron-on backing for patches that are given as keepsakes at ceremonies or public events.
Tip: If your patches for fire department uniforms have small, intricate details, such as lots of lettering, a woven patch may work best. It is crafted like an embroidered patch, only with finer threads and a flatter look.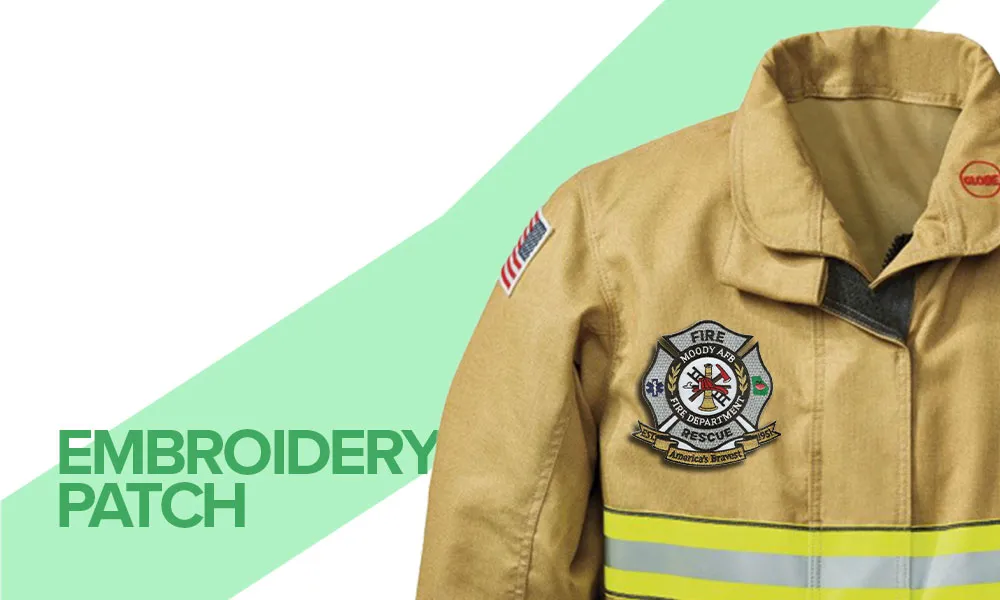 Chenille Firefighter Patches
Chenille patches are not exactly popular for firefighter, military, or police uniforms, but they do make great creative patches for celebrations. Additionally, these are ideal for large jacket patches, the kind that is a part of firefighter uniforms but not worn while putting out fires or any other tasks that require special protective clothing.
With chenille patches as your patches for fire department uniforms, you can go big. These patches are ideal for brands that create clothing inspired by and for paying respect to our brave heroes. Chenille patches work well with denim (jeans and jackets), leather, as well as other common types of garment materials. These are also suitable for commemorative badges and keychains.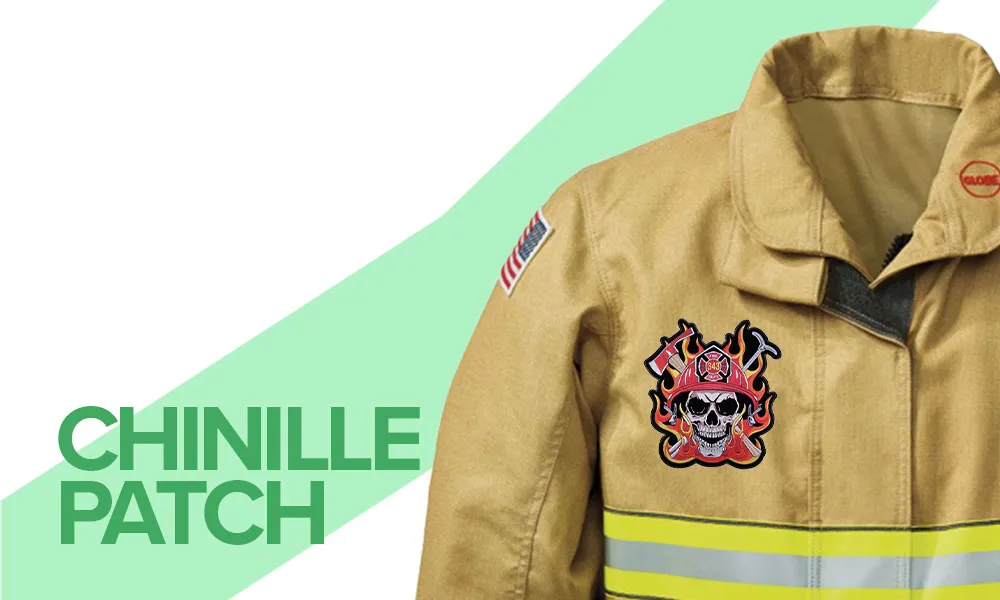 Leather Firefighter Patches
Finally, you've got leather patches. If you need a minimalistic, retro version of traditional firefighter patches, go for leather. It is durable, it looks great on uniforms and is easy to maintain. Given the kind of material leather patches are made out of, you can only go for sew-on or Velcro patches since heat-based applications may ruin the look of the patch.
Whichever patches for fire department uniforms you get, know that these will deteriorate over time. Exposure to elements on a severe level means that patches for firefighter uniforms go through considerable wear and tear. It is important you replace old patches and get new, clean insignia for the team at least a couple of times a year.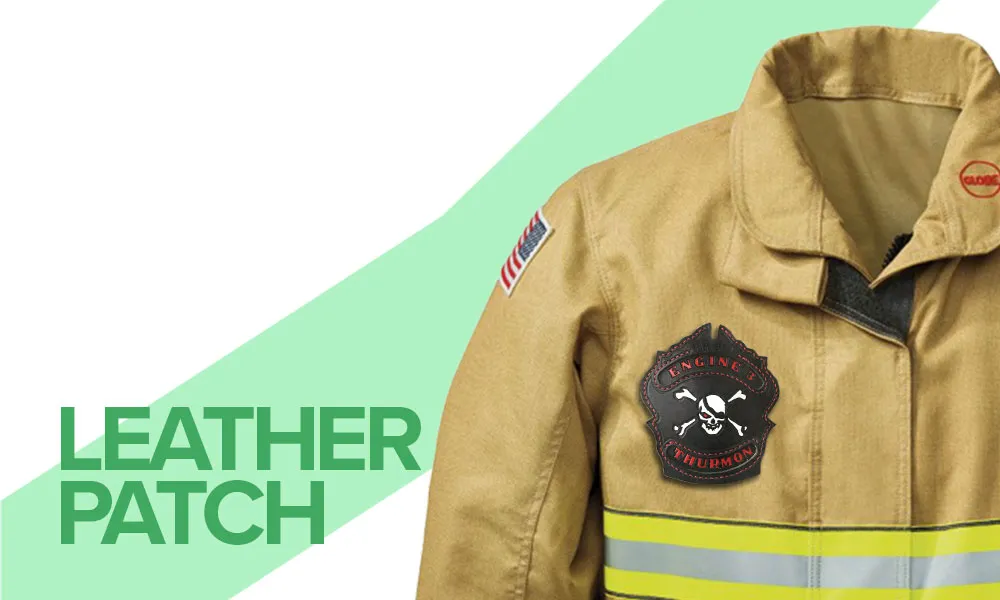 Looking For Custom Firefighter Patches Manufacturers?
You've got it—contact customer service at ThePatchio for information or request a free quote today!
Why Invest In Right Material & Quality Firefighter Patches?
Your crew deserves the best for the services they provide. High-quality custom patches for fire department uniforms are important because:
Long-Lasting: The better the quality, the better the longevity. High heat and flame exposure mean that firefighter patches are already facing harsher environments than any other patch. A premium quality fire department patch can withstand extremities. The more you invest in the fire department uniforms and custom patches products for these, the less you have to pay for replacements or repairs.
Professional Look: Well-designed fire department patches give off a crisp, neat look. Your firefighters need to look their best, and one way to do that is to ensure that every aspect of the gear they don features quality material and is well-stitched.
Ordering Patches For Fire Department Uniforms Online
As patch manufacturers who have worked with police and fire departments throughout the U.S., we can help you make the most out of your investment.
Reach out to ThePatchio to order custom patches online—o that you get great quality, satisfactory turnaround time, and readily-available customer support service. We offer a great variety of designs to suit any fire department!