Wonderful ideas of Embroidered Gifts for 2023
Gifting is a vital part of our social life and critical for maintaining relationships and showing our affection for others. It is a universal tradition and has equal importance all over the world regardless of region, society and religion.
Gifts could be different on different occasions and in different cultures but the intention remains the same that is to show others their importance in your life.
Giving gifts gives more satisfaction than receiving, therefore, we explore reasons on different occasions and events to give gifts to our loved ones, like
To express love

Celebrating birthdays

To say thanks

In corporate culture for recognition and celebration of promotions

Passing exams and winning games

when something new is purchased, like Car or Home

Gifts for anniversaries

Welcome gifts by shops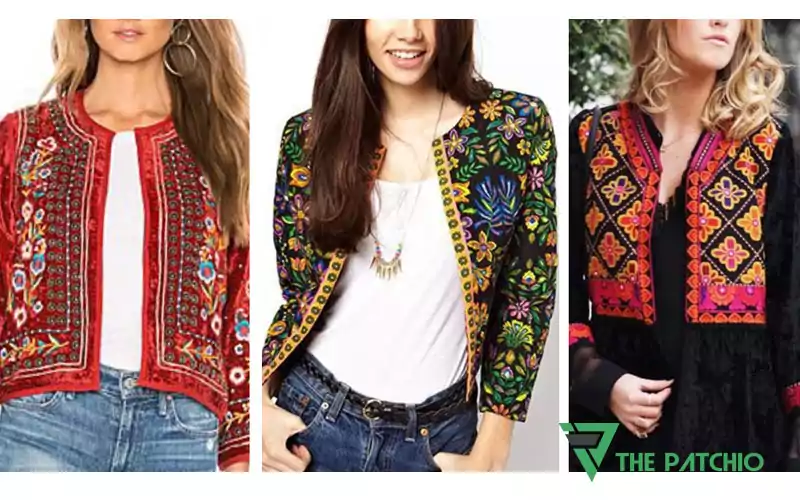 Embroidered Shirts and Jackets
Shirts and Jackets are prominent and everyday style which are inevitable for living, it could be a corporate dress, school uniforms or party dress. A beautifully embroidered Shirt or Jacket adds unique fashion and identity in it, and The Patchio is specialized for this.
With us, you can customize a design and get it embroidered on a shirt or jacket for a gift that will keep you remembered whenever the recipient will wear it.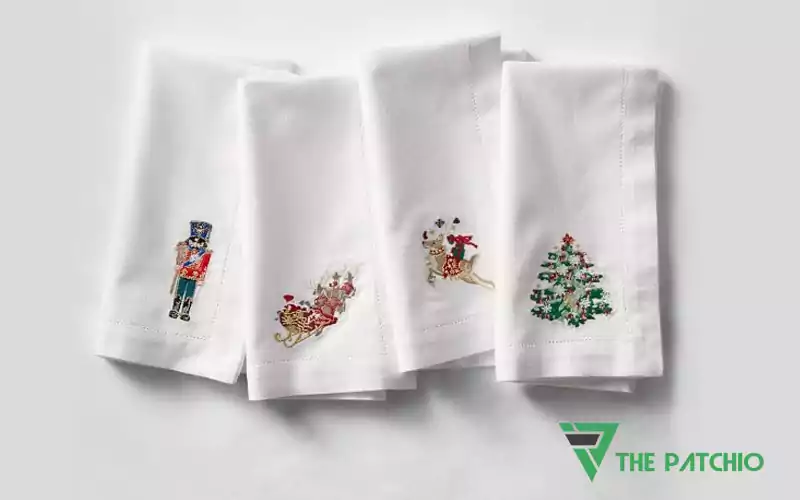 Embroidered Napkins
Napkin help avoid messy dinners and if these are embroidered and gifted by loved ones then it also adds taste and affection, this is a daily in-use item on the dining table and prominent as well which keeps the recipient aware of the giver.
The Patchio understands the attentive point of napkins in daily life and customizes embroidered napkins for the customer according to the designs they want.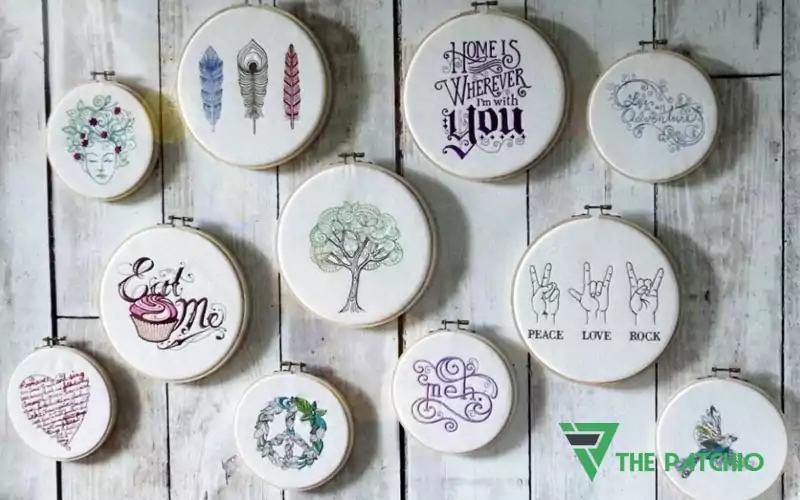 Need More Information?
Request a quote. We will get back to you within 8-12 hours with a custom product quote.
Embroidered Wall or Picture Frames
Wall and Picture frames show adds beauty and attraction to the home, it also shows the creativity and affection for something to the people who visit the home.
Due to its visible and centric position in the home, our experts give special care for its durability, finishing and details. The embroidered wall frame could be flowers, pictures, text, scenery or artwork.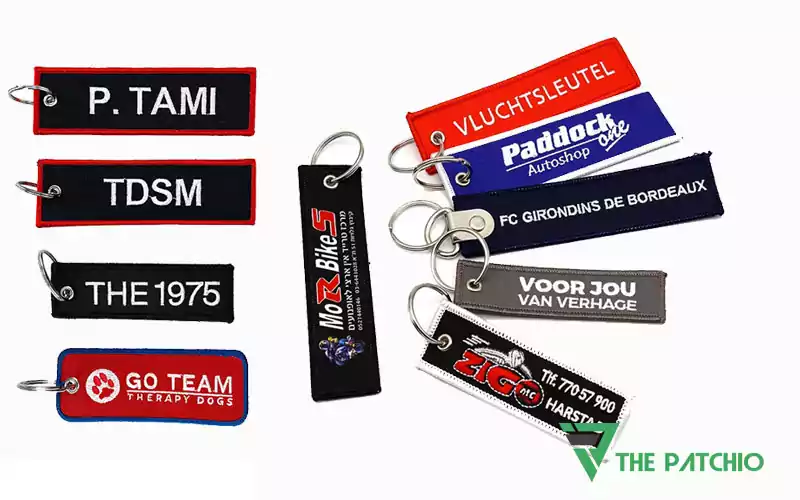 Embroidered Keychains
Keychains are very handy, a daily in-touch item which can also be used as a gift for promotional activities of a brand or organization.
Customized embroidered keychains at The Patchio are best fit gifts for promotional activities and social relationship with family and friends.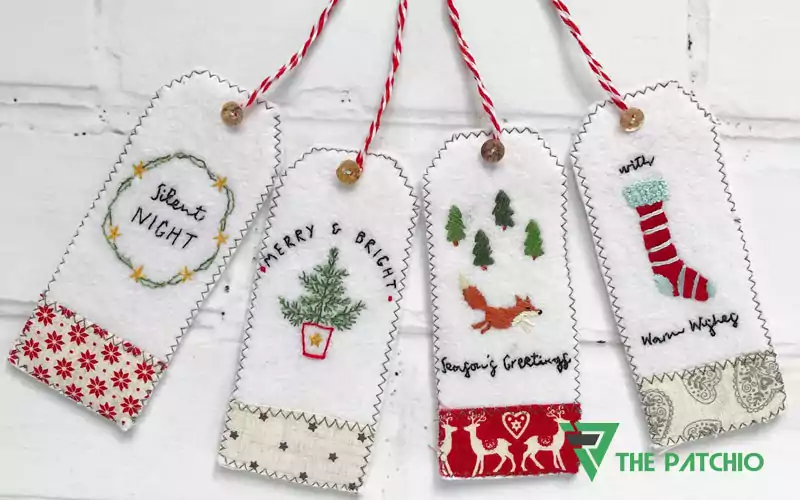 Embroidered Christmas gifts
Nothing is more thrilled for family and friend as a gift which is given on the Christmas, it could be embroidered Santa dress for kids, Christmas flag or embroidered handkerchiefs.
Our experts are professional to keep your gift items attractive and joyful, you can get your embroidered gifts right on-time on the occasion of Christmas.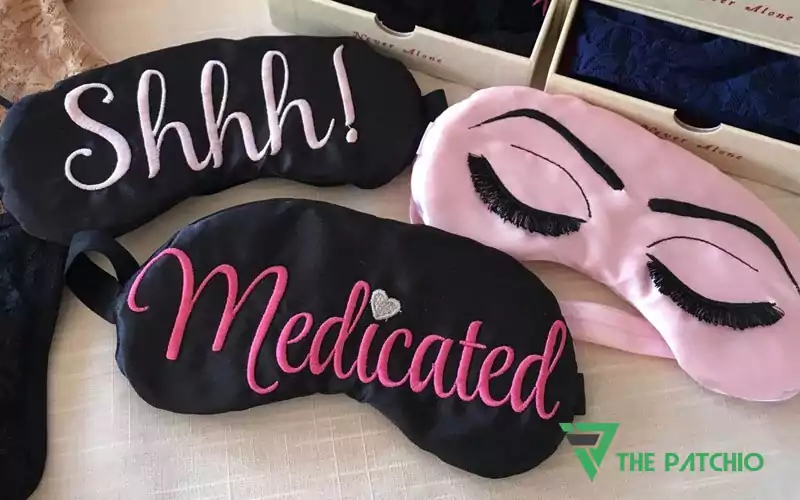 Embroidered Eye mask
An eye mask is a simple solution for you to shut your eyes, sleep and dream. The comfort and better tailored eye mask fabric adds value to it if given and it also adds affection if given as a gift
And, what if you can get it embroidered with a text message and an art work?
Yes, here we are available to make an embroidered yet most comfortable eye mask for your loved ones as a valuable gift.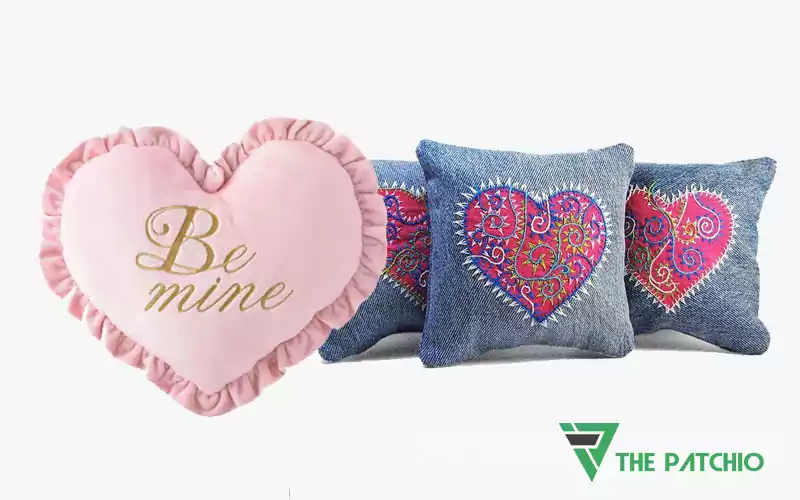 Embroidered Heart
Valentine's Day cannot be special without a well-embroidered heart, it symbolizes your love and care for your valentine. You can add more love and feelings to it by customizing it with embroidery, especially for the recipient.
The Patchio knows how to illustrate your love with embroidery on the valentine heart and make it a special gift.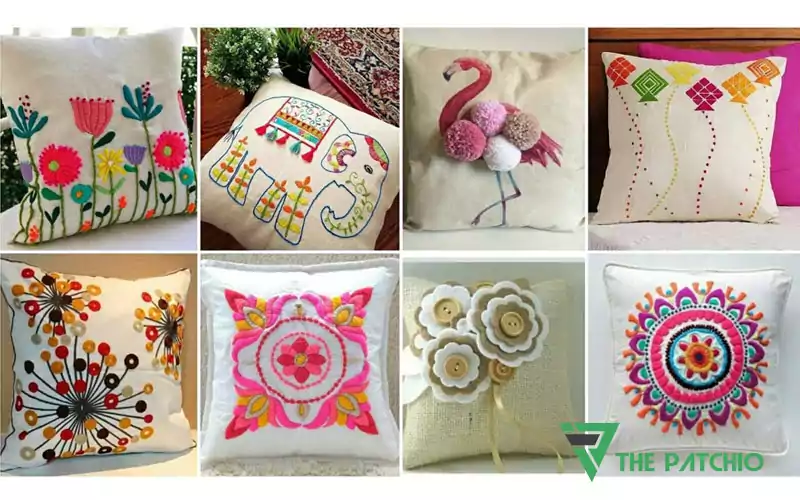 Embroidered Cushion and Pillow covers
Well stitched, fluffy and clean cushions and pillows not only provide comfort but also act as an ornament in interior designing if designed and wrapped by embroidered covers.
These embroidered cushions and pillow covers can be customized according to the occasion if given as a gift, and the recipient will keep remembering the giver whenever he or she will lean on them for comfort.