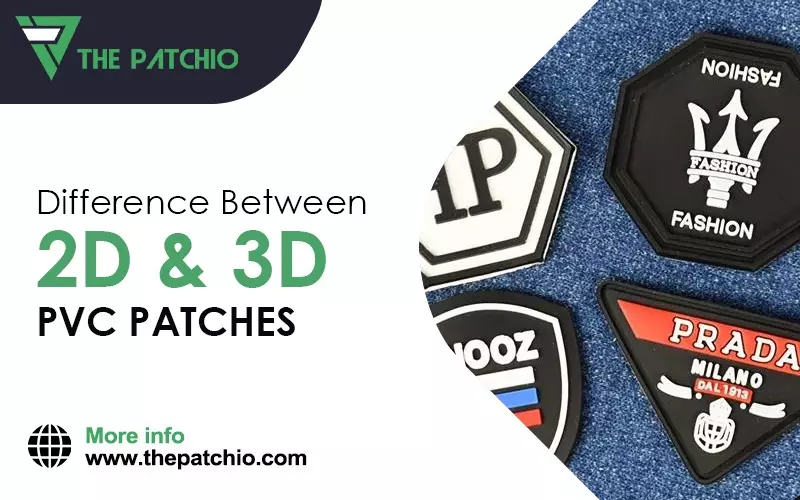 Be it for fashion purposes, brand promotion, or part of a work uniform, patches, in all their forms, have been a prominent part of fashion history. Whether it's leather patches, embroidered, or PVC, these patches are, inherently, a multipurpose accessory. And the best part about them is the limitless possibilities when it comes to their use. These versatile patches can be a statement piece that carries your entire outfit or just a decorative little work of art that becomes part of your ensemble.
Perhaps the most prevalent branch out of all the different kinds of patches is none other than PVC patches. Having a couple of subcategories of their own, PVC patches are used for a range of various reasons. If made with suitable quality materials, these PVC patches can last you a good couple of years.
Depending upon your requirements, it is possible to find exactly what you are looking for when it comes to designs. And if not, there is always the custom option. One of the most utilized versions of these PVC patches is custom PVC keychains. Whether you want to support your favorite political party, promote a brand or business, or display your opinion regarding something, these PVC key chains are an excellent way to do it.
And we at The Patchio are one of the leading companies in the custom patches industry. With a number of highly qualified artists and designers on our team and possession of the latest technology, we come fully equipped to turn your imagination into reality. Regardless of size, design, style, or complexity, we will deliver patches made of high-quality materials. Our team will keep you in the loop throughout the process to ensure that we match your expectations. The Patchio aims to deliver class and set a standard unparallel, so you keep coming back for more.
Any company dealing exclusively in the patches industry will have various types and kinds of patches available. Especially when concerning PVC patches, the intricate process involved in its categories is strenuous, to say the least.
When talking about PVC patches, there are two main categories used widely throughout the world; 2D and 3D PVC patches. Before we get into the various differences between 2D and 3D PVC patches, let us first understand what these are.
A 2-dimensional PVC patch means that there are but two levels of the patch. Although it might look clean and precise, when looked at from the side view, each layer will look flat. This means that there will be no protruding letters or images on the 2-d PVC patch. This, however, in no way restricts the limitations when it comes to designs or styles.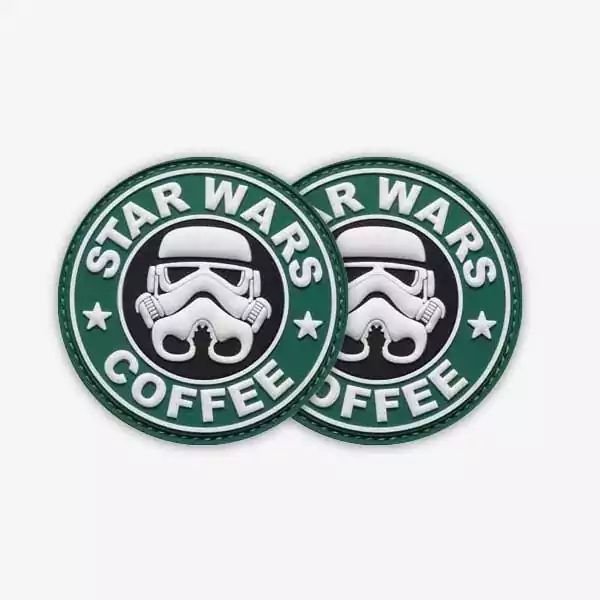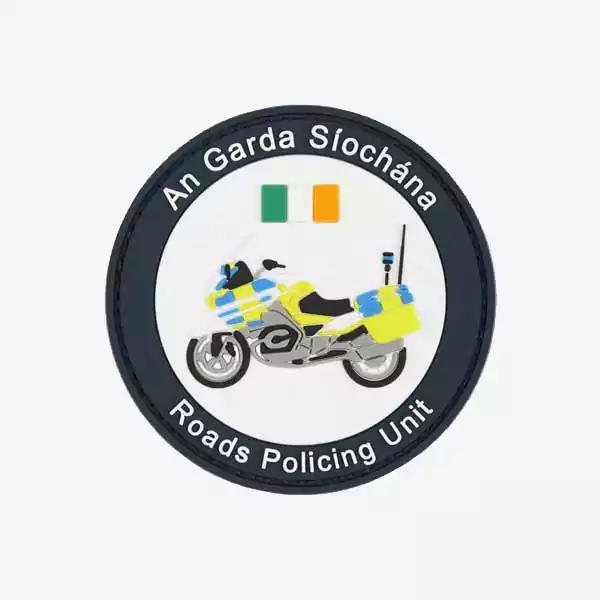 The main difference between 2d and 3d PVC patches is that 3-dimensional patches will have over two layers. Moreover, they will have a concave shape with protruding letters or images when looked at from the side. It consists of a background that works in support of the main design, and the main structure is marginally raised. This gives off the feeling of the image or letter coming out of the patch.
2D Vs. 3D PVC Patches; The Similarities
Apart from visuals, most of the aspects concerning the custom PVC patches are the same. Below is a concise list of similarities between the 2d vs. 3d PVC patches:
Need More Information?
Request a quote. We will get back to you within 8-12 hours with a custom product quote.
Both 2d and 3d PVC patches can have various kinds of backing options. Be it Velcro, stick-on, sew-on, or iron-on, there is a high possibility that both 2d and 3d PVC patches will support them.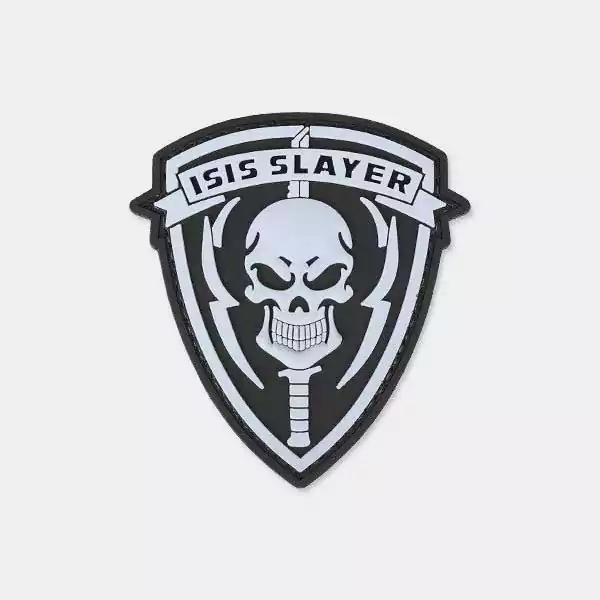 As in the name, 2d and 3d PVC patches are both made from the same material; PVC. The quality of the patch may differ depending on the quality of PVC used. However, apart from the amount of PVC used, 2d vs. 3d PVC patches do not require any additional materials in the creation process.
Regardless of the kind of PVC patch, both the 2d and the 3d patch need a background base layer. This base layer is generally in contrast with the main design, or it can also complement it with similar colors. In any case, notwithstanding the kind of PVC patch, the base layer helps the design stand out and get noticed.
2D Vs. 3D PVC Patches; The Differences
Regardless of whether it is 2D or 3D, PVC patches consist of at least two layers or levels. The most common misconception about these PVC patches is that a 2-dimensional patch can only have two layers. That is certainly not so. Any 2-dimensional PVC patch can have multiple layers to get the look required. Apart from that, below are the most fundamental differences between 2D and 3D PVC patches:
No matter the number of layers on 2D or 3D patches, the visuals of both will be distinctly different. This is because no matter the number of layers on the 2D PVC patch, it will always look flat when on its side. When discussing 3-dimensional PVC patches, the side view will show that the protruding design has a concave shape. This helps the PVC patch look more realistic.
Even if there are multiple layers added to a 2D PVC patch, a 3D PVC patch is always going to cost 25% - 40% more than a 2D patch. This is because if the patch is 3D, there is a requirement for deep and sculpted engravings on the metal mold. Moreover, a thicker metal mold is required to give the patch the effect of 3rd dimension.
Just because 3D PVC patches cost more does not mean it is better by any means. It all depends on your requirements. For some uses, 2D is far better than 3D and vice versa. The best part about them both is that there is no limit to designs, styles, or creativity.
And at The Patchio, we only deal in quality patches. Our custom PVC patches will last you a long time to come. Our PVC patches are durable and can weather through a copious number of washes if used appropriately. So whether it is for business purposes or you want a new keychain, trust The Patchio to deliver quality every time.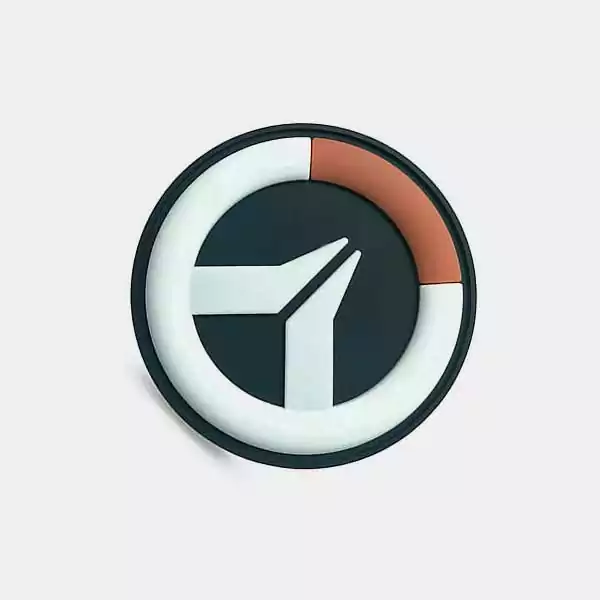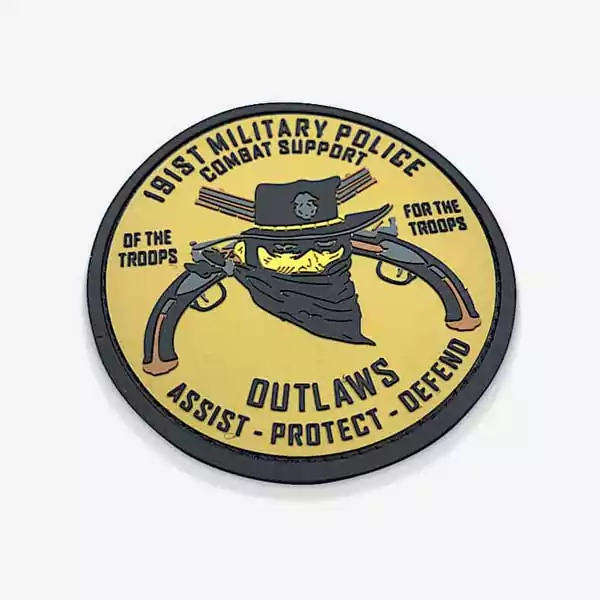 One of the best parts about custom Velcro patches is their multifaceted uses of it. Some of these include:
- Traditionally, Velcro patches are used by companies and organizations that have multiple uniforms. An example could be given of the police force with their various kinds of uniforms. This is because Velcro patches, in the business world, are used to identify the name of the business or the organization you are a part of.
- These Velcro patches are used excessively by the military due to their flame-resistant nature and the fact that they are easily transferable from one uniform to another. Moreover, in the military, these patches are also used to identify an individual as their rank, etc. is provided on the customized patch.
- Over time, more and more people have started preferring Velcro patches over iron-on patches as Velcro patches tend to be more resistant and durable.
Because of the abundant benefits of custom Velcro patches, it is no wonder that they have started to gain popularity apart from the business or military world. Another aspect that is widely appreciated is that the Velcro itself is very easy to clean. All you need is an old stiff toothbrush to clean the stuck debris out of the hook side of the Velcro.
Although there are several issues pointed out by used like the Velcro tends to wear out very soon, the reason for that is putting the garment in without covering the exposed Velcro. This excessive washing without protection does cause the Velcro to wear out sooner. But this can certainly be avoided as mentioned above.
All things considered; the benefits of custom Velcro patches do not compare to the meager disadvantages.