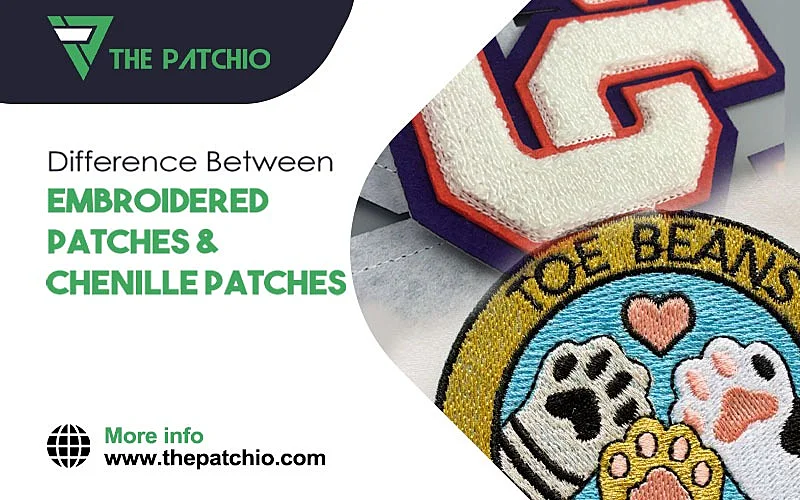 You don't have to be an embroidery maker to deliver chenille. Chenille is very different from conventional embroidery. But yes, both embroidery and chenille harmonize perfectly with each other. Many designs utilize both to increase beauty.
Also, Custom chenille patches are fashioned with a typical appearance and touch. They are also made with great craftsmanship that anybody will appreciate. The patches also manufacture customized chenille and embroidered patches. It offers free shipment and a free quote.
Our designers use their creativity and ideas to make the most attractive designs on PVC patches, embroidered patches, chenille patches, key chains, apparel like hats, custom T-shirts, and more.
First, let us tell you what exactly is a chenille patch and why it's different from embroidered patches.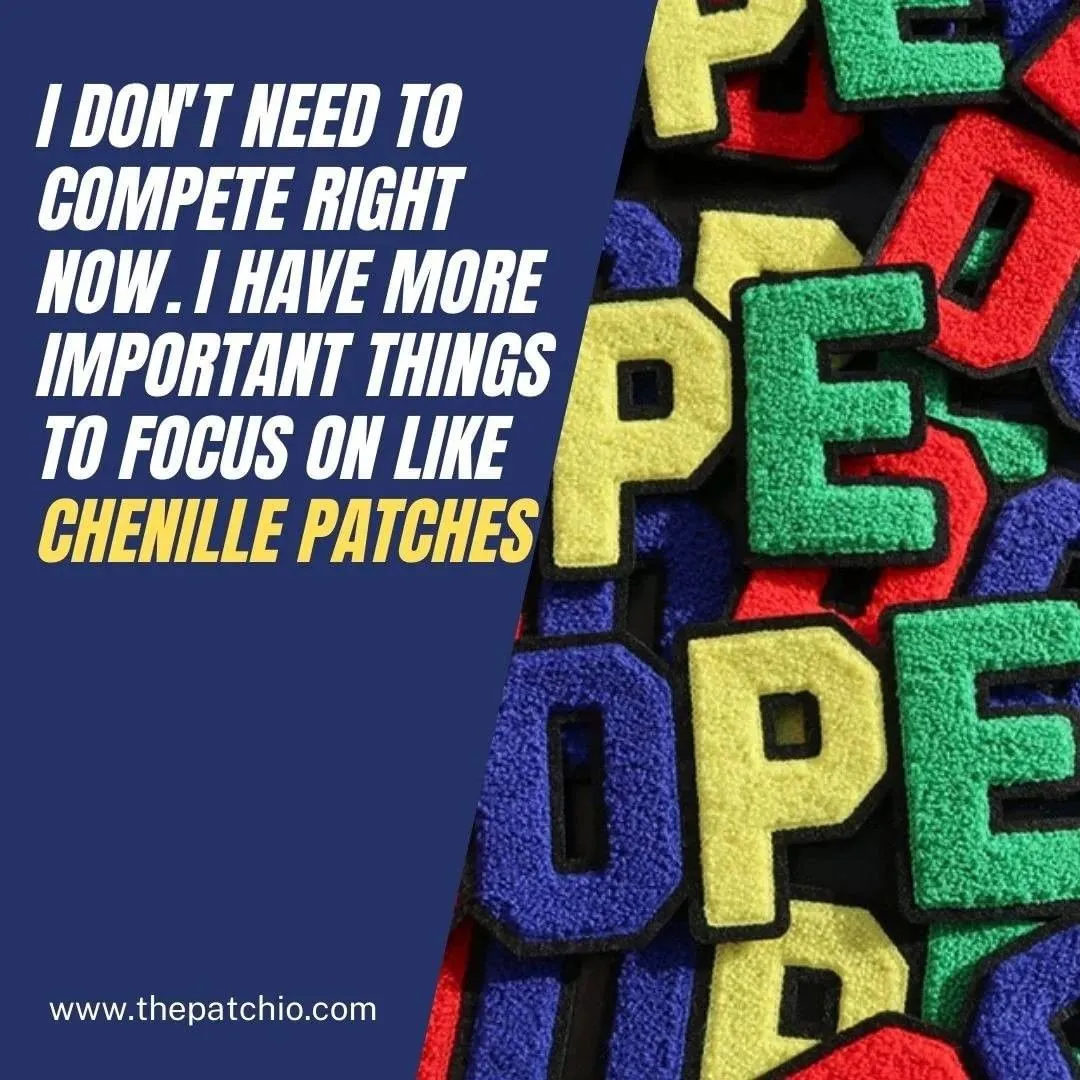 What are Chenille Patches?
Chenille material is stitched with a special appliance that forages yarns up over the lowest part to create an elevated, coarse surface that looks like carpet.
When the chenille material is completely made, it's used in patches. They offer a typical look to the patches and feel so plush and soft. They deliver a great wearing experience to a person.
Chenille patches automatically take you back to your high school times. You remember the athletes, older schoolmates, and marching band members wearing a letterman jacket. Chenille is widely used in letter patches, but it's not the only motive to splurge on this extraordinary patch type.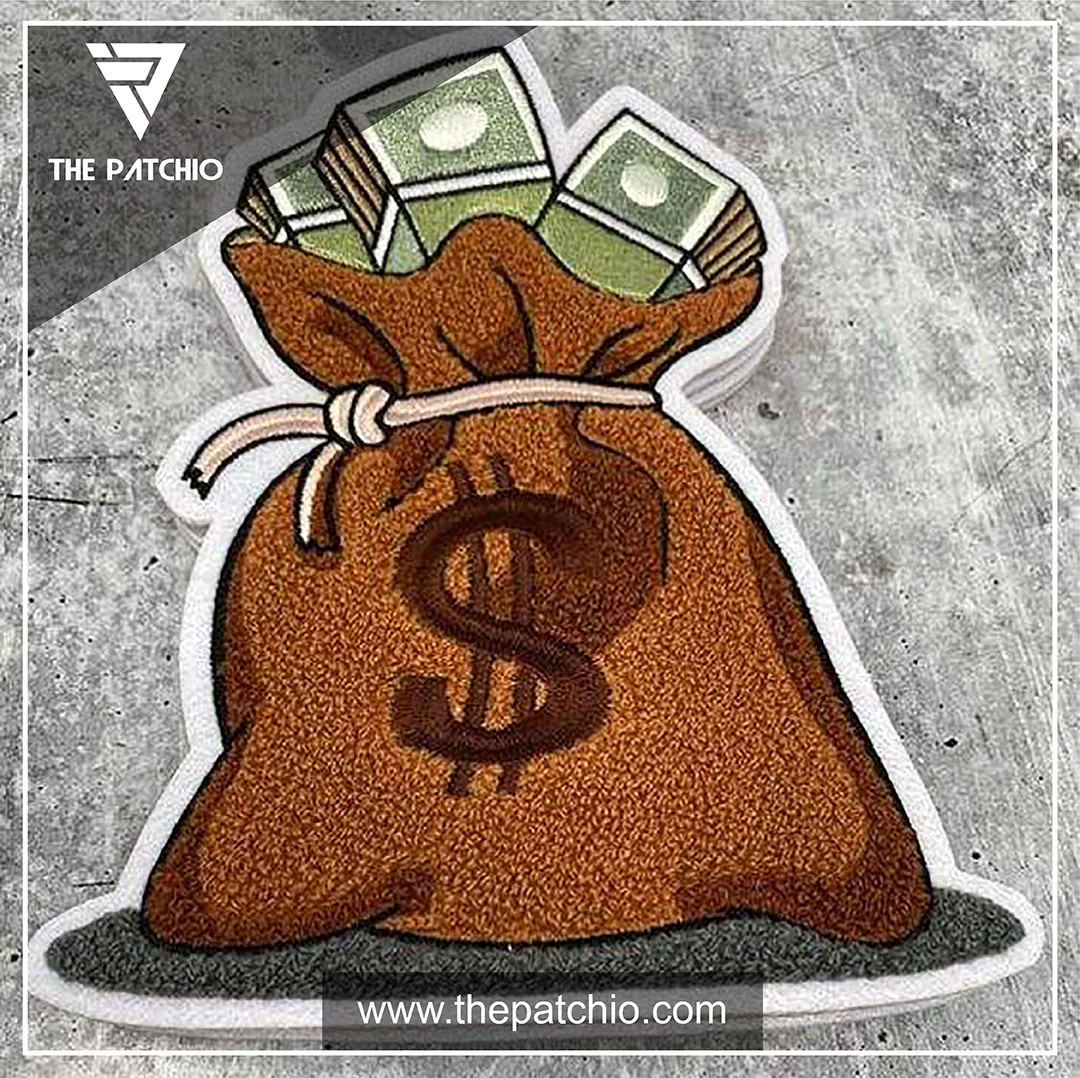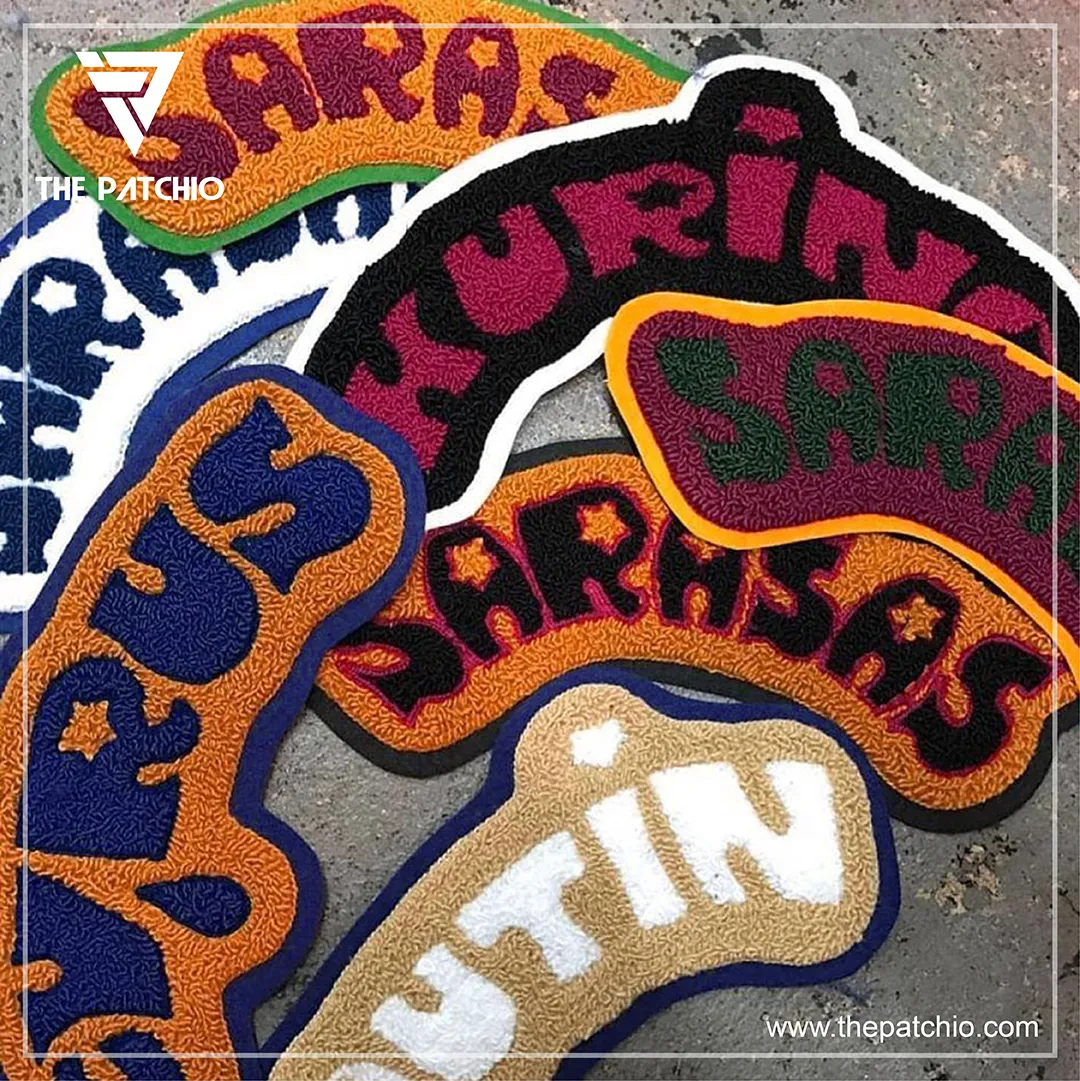 The difference between embroidered patches and chenille patches
Here are some of the differences between embroidered patches and chenille patches.
One difference lies in the stitching process of Chenille The sewing process of chenille embroidery is different from the traditional embroidery stitching process. Chenille embroidery sewing machines don't even have a bobbin
Chenille is also different from conventional embroidery because of its design application. As a big part of work isn't done directly on the clothing. In its place, the design is completed on a cloth background named scrim felt. It's then expurgated out and stitched to the clothing like a patch.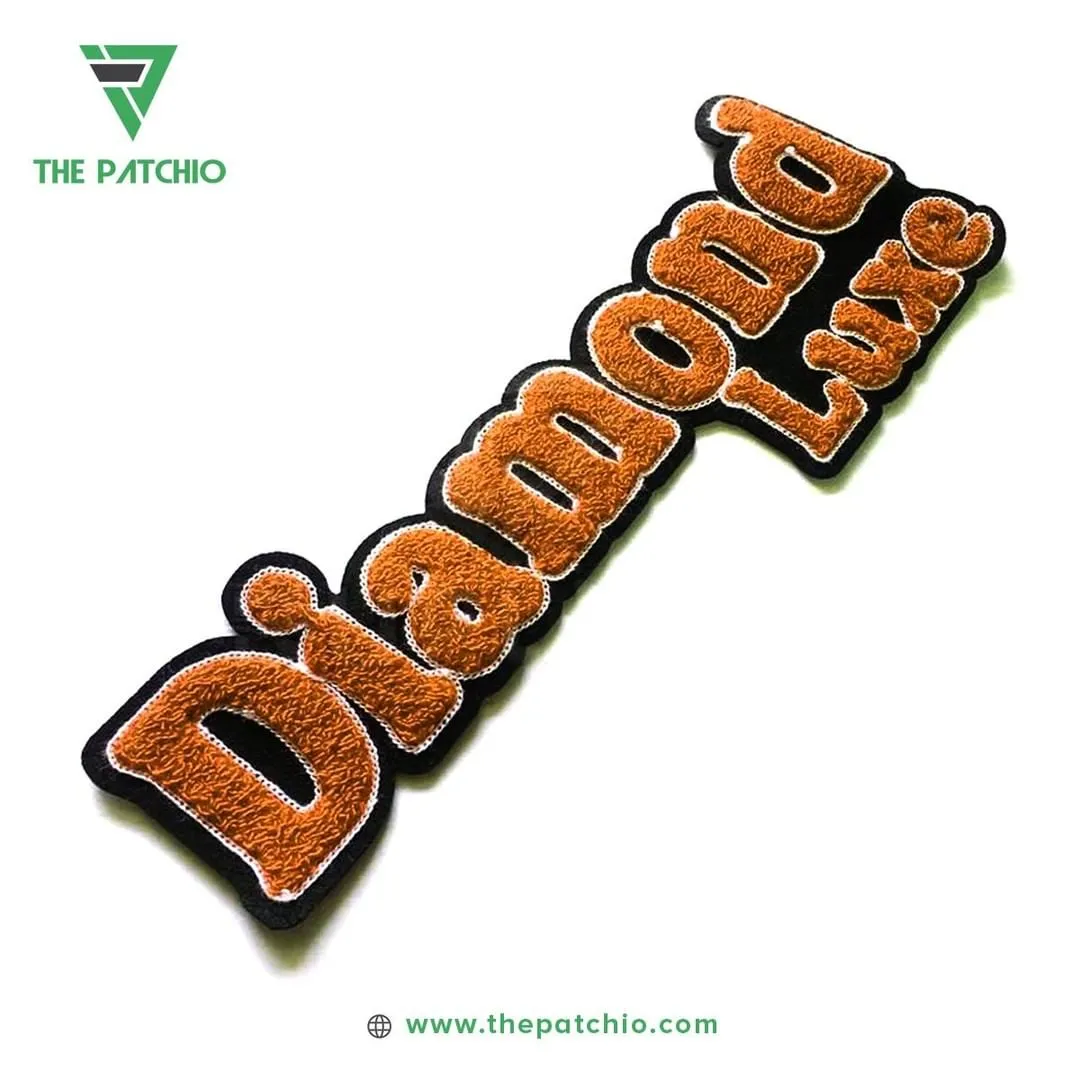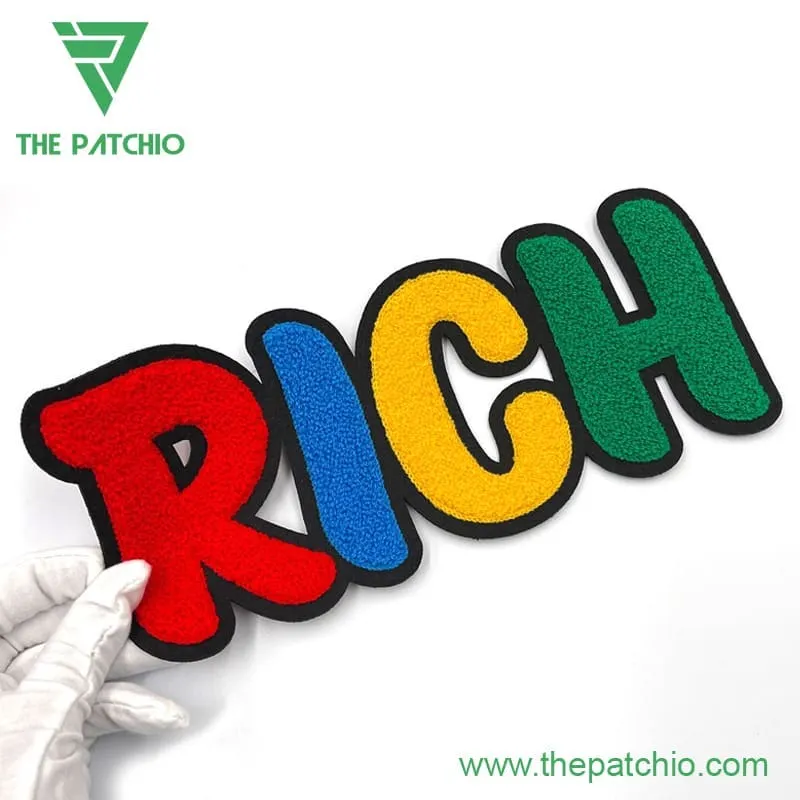 03-The Difference in Stitch-Count Design
When we analyze embroidered patches versus chenille patches, we find chenille more cost-effective. Chenille is sewn at a very slower speed at 500-700spm on average. Nevertheless, the chenille yarn contains pure bulk. It easily covers a big area with a few stitches than conventional embroidery.
Furthermore, as chenille yarn is thicker, it tends to break very few times. That's because the yarn is heftier than thread. It makes the manufacturing process run almost unattended.
04-The Difference in Usage and Look
An embroidered patch is the choice of game aficionados. Its also worn by troops, marines, and emergency services.
Embroidered patch is for anyone looking for a classic piece. It offers a complicated image or badge having an exact inscription with Tough embroidery on the hard backing.
While chenille also delivers an old-fashioned appearance, it has a caterpillar-like texture. It's fuzzy and plush. It's mostly ideal for high school students and athletes.
Chenille recaps most people of the old school parading group or athletic team letter jackets. They also remind them of the full texture and good look of jackets even when they are king-size.
Yes, the chenille couldn't be used to make extra precise designs. But it offers logos and images with warmth, figure, and typical style.
05-Logo Design and Effect
One huge Difference Between Embroidered Patches & Chenille Patches is the logo design and effect. Embroidered patches offer logos with a 3-D effect. They can't show a small logo design.
Also, they are fashioned with copious embroidery fiber. Though, they can form exclusive chenille patches, great three-dimensional emblems, and embroidery-filled backgrounds. However, the tiniest embroidered letter can be only 5 mm high.
On the other hand, Chenille letters have to be 2" high at a minimum. Plus, they are typically combined with regular embroidery since chenille yarn necessitates a much larger size. With limited size, embroidery is perfect for detailing.
If we look at Embroidered Patches vs Chenille Patches, we see one more difference is of value. Chenille patch decorates letterman jackets. Letterman jackets fill the students with pride when they earn it the very first time.
Chenille patch becomes an emblem of tireless efforts, enthusiasm, and perseverance. All these things help a student in reserving a spot on the team.
Consequently, the chenille patches that make these jackets what they are, become every bit as significant.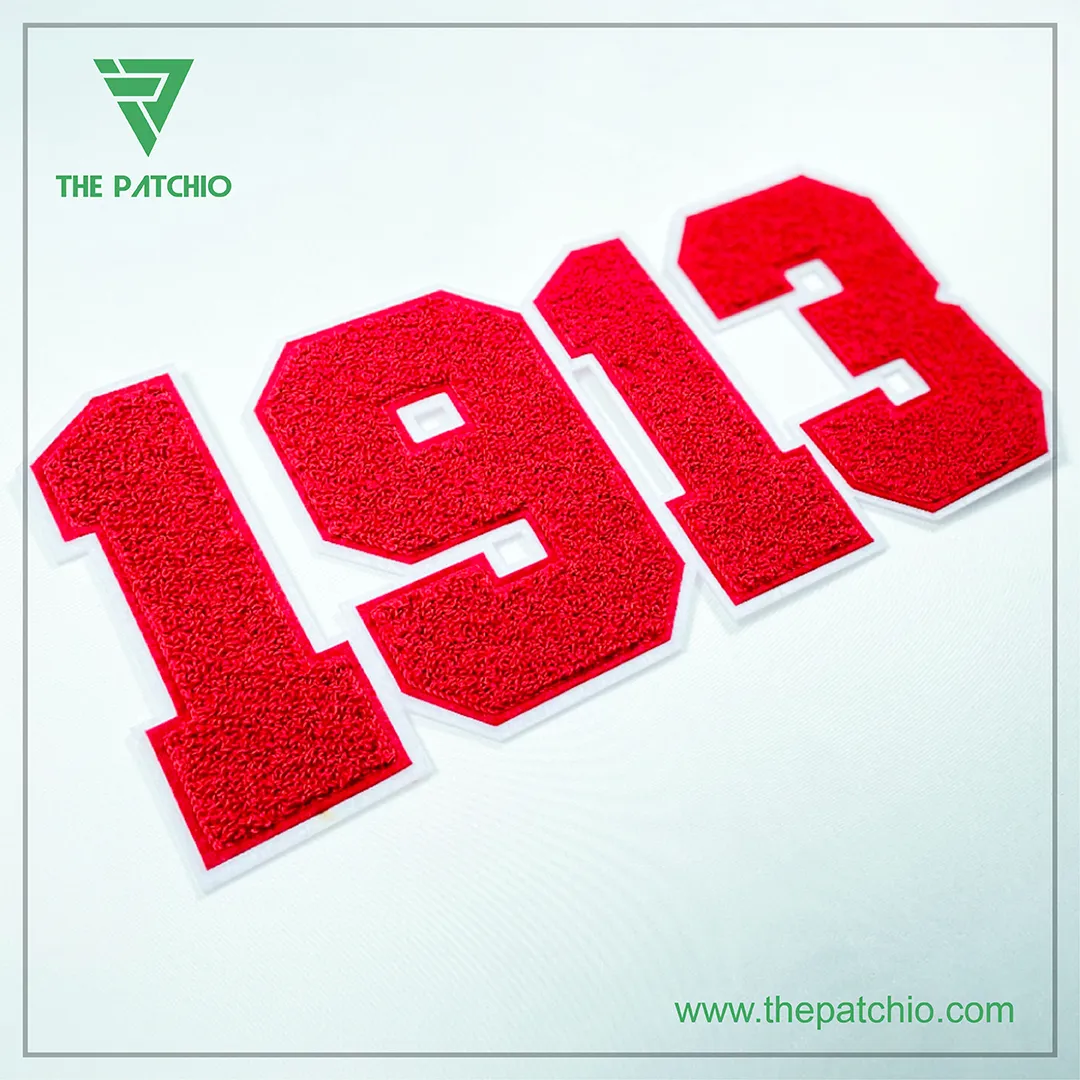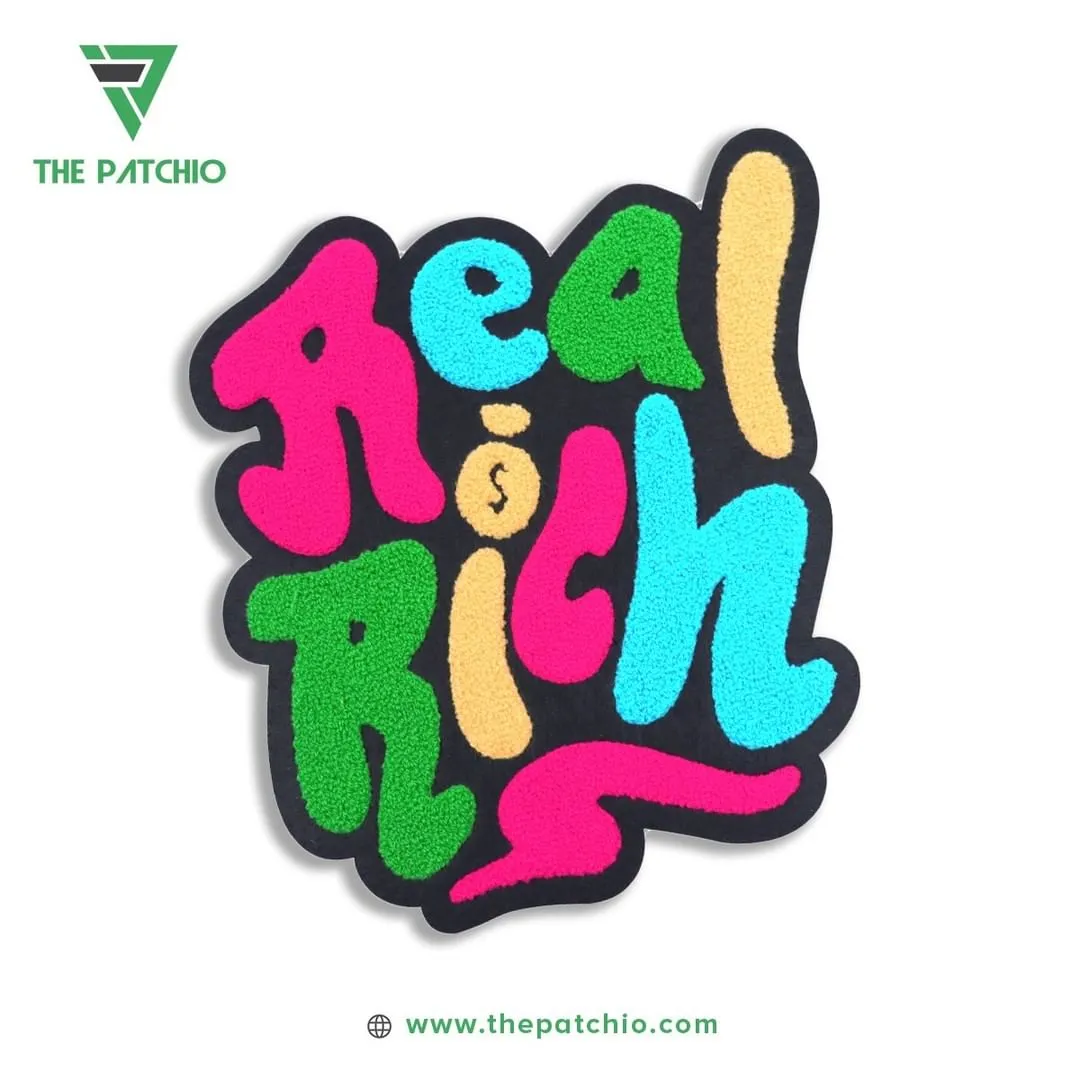 Embroidered patches are called thread patches a name derived from the method used to make them.
While chenille patches resemble PVC patches more. If we talk about their names. Both chenille patches and PVC patches get their names from the material employed to make them. This can be also termed as a Difference Between Embroidered Patches & Chenille Patches.
Polyvinyl chloride or PVC is a stretchy, rubber-like material while chenille is a material created of silk and united with a natural fiber such as cotton or wool. This produces a yarn with an extremely distinctive surface likened to that of thread.
08-Meant for Different Occasions
Embroidered patches can be worn on any occasion. Furthermore, embroidered artwork allows designers to fashion an infinite number of expressive and unforgettable patches. The customers can order for any shape, size, the color they can imagine. Also, the idea behind every patch is different.
Scout patches and merit emblems are also embroidered. They celebrate the mileage of a person. Also, it recognizes the lessons they have learned along the way. Military embroidered patches granted to unit members rejoice in companionship within the team.
While custom patches embroidered with a charitable organization's logo supports in spreading of the word. It may also collect funds for a noble cause.
On the contrary, Chenille patches are ideal for light-hearted and amusing designs. Since they have a formidable yet classy appearance. They are also used in blankets, sweaters, and framed awards.
Custom Embroidered Patches
Custom embroidered patches are available in all sorts of unique styles. Good patch manufacturing and designing companies have skillful and talented designers.
They make woven patches with unified designs and unbelievable detailing. Moreover, they also make long-lasting PVC patches having complex 2D and 3D artwork. These PVC patches are ideal for people who want a patch that's water repellant as well as weather repellant.
While for those people who want an original classic piece, they also produce embroidered patches. These patches are designed to don a team's character and history.
If we look at Embroidered Patches vs Chenille Patches, we notice one more difference. Custom embroidered patches have an instantly identifiable look and texture.
They intrigue people since most patches people see are embroidered patches. And for good reason. They are people's first choice because of the incredible texture, durable creation, and appearance that has endured the trial of time.
If you order chenille patches from a renowned company, you will get freshly designed, heavy-duty, and user-friendly chenille patches. The same goes for embroidered patches. Good chenille patches designers offer rugged, flexible, and professionally designed embroidered patches.