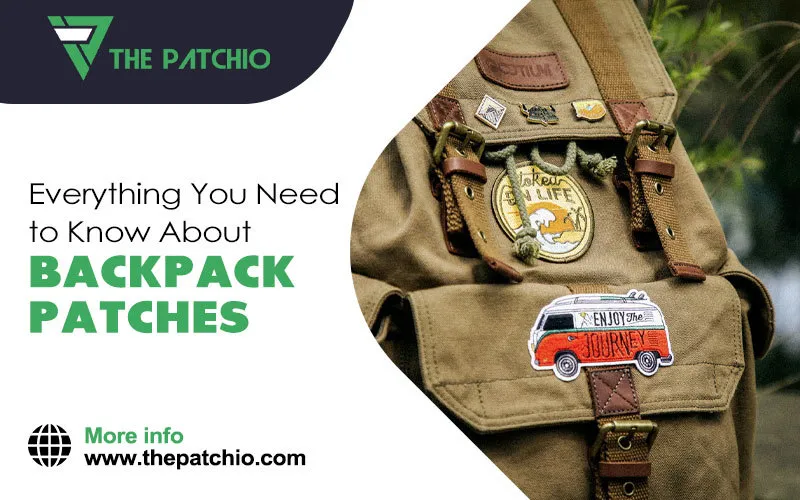 There are different types of patches everywhere. It has been a staple of global fashion for many years. You may see it on the uniforms of the soldiers or citizens over there. In addition to backpack patches, you can find these vibrant slogans or figure patches on any type of clothing.
What Are Backpack Patches?
Statement or icon patches known as backpack patches attach to backpacks. They might be large or small and are colorful. Depending on the owner, they can serve as symbols of particular organizations or just the owner's individuality.
Why do individuals sew patches onto their backpacks?
Here is the solution if you're searching for a means to showcase your artistic talents. It may be attached to your backpacks! Your favorite personalized patches look fantastic on a bag. Why?
1. You constantly wear it. It is virtually often used by students, particularly teens, in school. And other than a dependable bag, there is no other practical clothing to show off their favorite patches.
2. The canvas is effective. A typical children's backpack holds 6 to 10 liters of material. Just picture the room it provides for you to unleash your imagination.
3. Customized bags. Now and then, many bags with the same color and pattern are released from warehouses. And we all want to personalize it and make it our own. That's when a useful backpack patch is useful.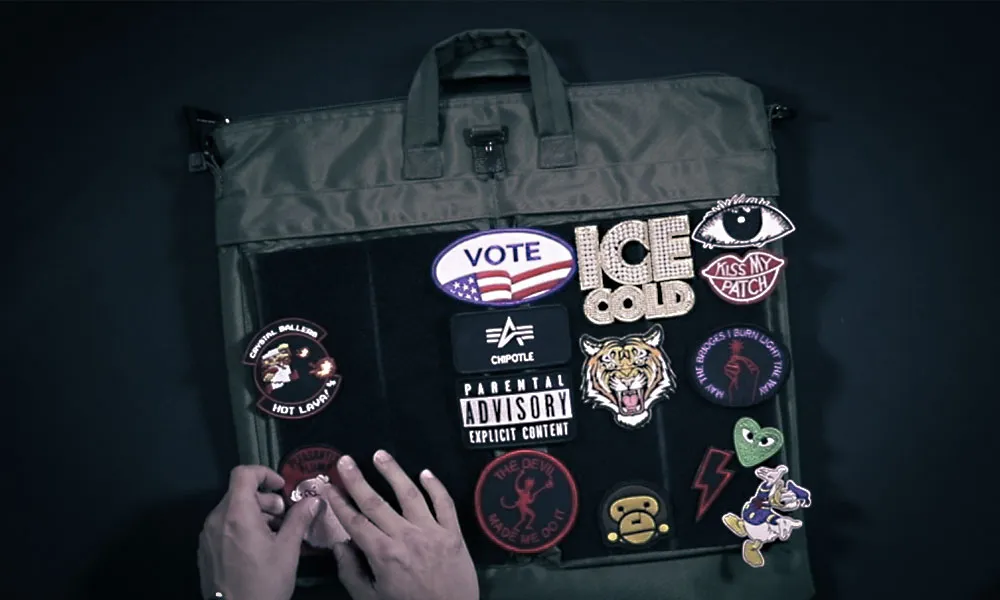 Most common types of Backpack Patches
Here are the three types of patches you must know about before choosing one for yourself.
Embroidered Backpack Patches
A fabric background and thread make embroidered patches. A "100% embroidered" patch signifies that every stitch was used to create the patch. It is great for keeping the traditional embroidered aesthetic while minimizing thread count. Also, it pulls on the garment when using artwork with numerous colors.
This patch is one of the most popular due to its affordability, durability, and attractive appearance. Yes, it is simple on your wallet and allows you to experiment with different thread colors and artwork. Many people use this as one of their first backpack patch.
You may add some flair to your clothing and show off your sense of style by adding an embroidered patch. Also, they are the perfect marketing tool for a significant institution or company. They are mostly helpful in enhancing the jacket, uniforms, bags, and backpacks. Thus, they enhance the overall look and personality.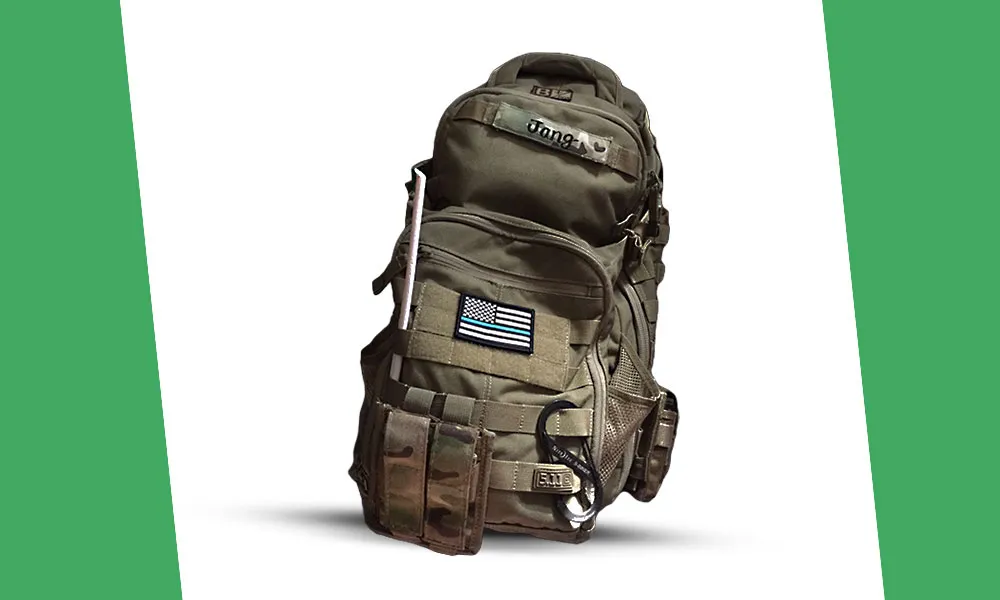 A PVC backpack patch is what you need if you want something that can survive weather and temperature when you wear your backpacks frequently and everywhere. It consists of a rubbery substance. It allows you to construct a variety of 3D effects.
PVC patches are a more recent replacement for an embroidered patch, which is more prevalent. They are sturdy and contain supple plastic. Also, they are available in infinite colors, which may make your bespoke design come to life. Because PVC is so strong, they are useful outdoors without fading, fraying, cracking, or peeling.
Moreover, you can use them with your logo or another design that is perfect for you. Custom patches are ideal for sewing or ironing your company's emblem onto hats, coats, backpacks, and even bags and handbags using PVC patches.
Custom PVC backpack patches are long-lasting, UV-resistant, and waterproof. Unlike conventionally stitched patches, they won't tear when in touch with Velcro hooks. They are hence the preferred choice for military outfits. Additionally, they look great on coats, beanies, baseball hats, and other clothing.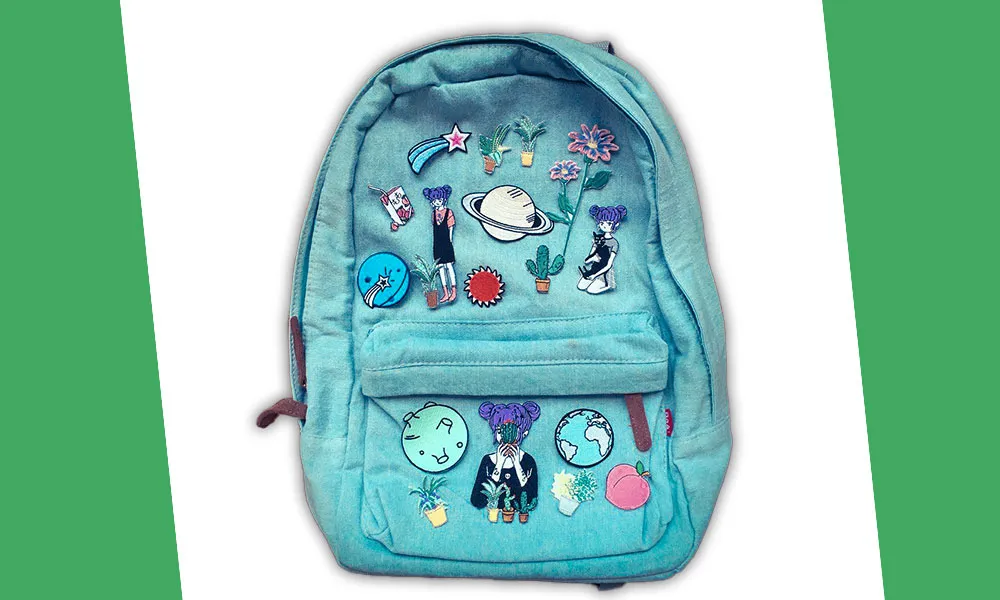 One of the advantages of leather backpack patches is their versatility. A leather patch also gives off the elegant and rugged vibe most backpack users appreciate.
Simply put, leather patches are patches containing leather. You can stick the with glue onto fabrics like garments. Thus, they help hide stains or holes.
The leather patch is a common design element for modern backpacks. It is also known as a pig snout or lash tab. It was first intended to put string through it and connect items to outdoor packs. Leather was eventually superseded as a waterproof material by plastic and rubber. These kinds of patches are useful for a wide range of articles of apparel, including coats, trousers, caps, and, for most youngsters, their bags.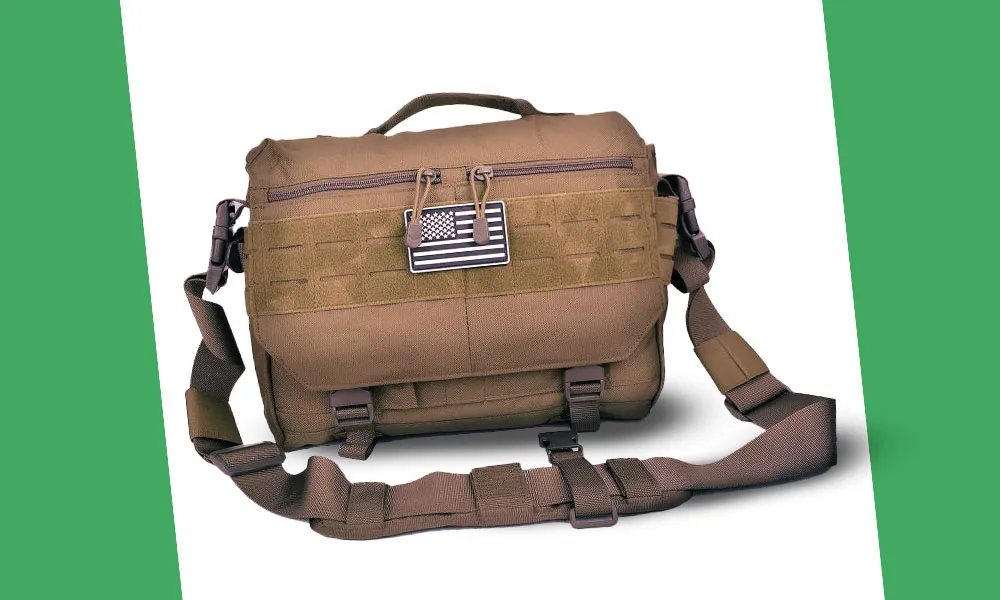 Which Is the Best Backpack Patch?
The above patch is the most common type of patch you will ever encounter. Among all three, PVC custom patches are highly durable. When it comes to branding and identification, this is its greatest benefit over other materials. PVC backpack patches are far more adaptable than woven or embroidered ones. They are waterproof and colorfast and may be used on various fabrics.
For individuals who want strength and longevity, PVC offers an alternate choice. Plus, it attaches to fabric and hard surfaces, such as bags, coats, uniforms, and more. Also, they are typically useful for military items like the US Army, Navy, Air Force, or Marine Corps.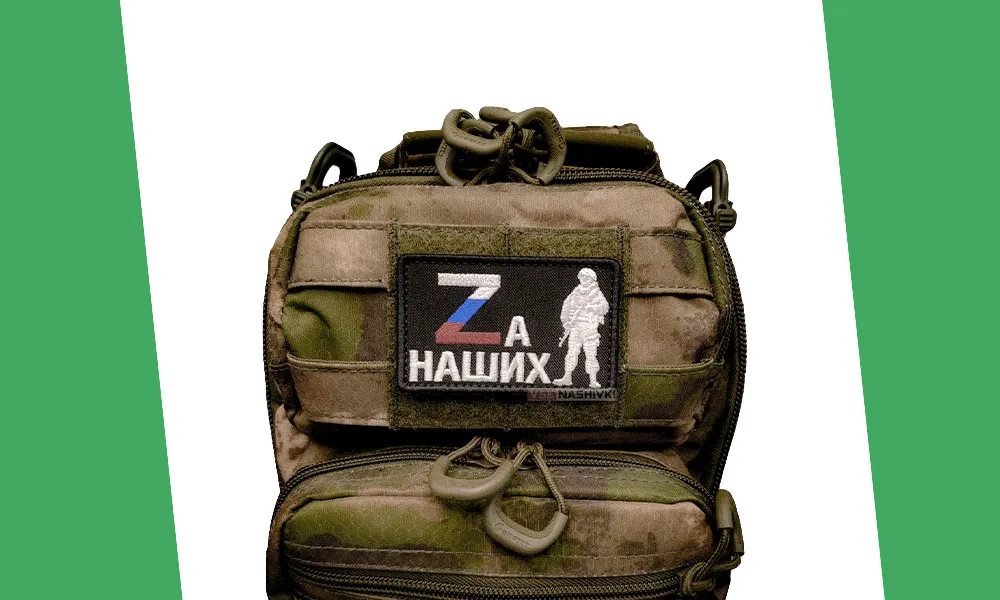 Where To Buy The Best Backpack Patch?
ThePatchio is one of the greatest online Custom Patches Products makers. They have a vast facility that can handle orders from around the world. The business has been making high-quality bespoke patches for many years, and they are glad to state that they have completed their purpose.
ThePatchio adheres to ongoing innovation since its goal is to offer premium patches not just with its products but also with the ordering and processing of customers. Because of this, the business offers its customers an intuitive ordering process. It offers opportunities for more precise customization and information. Our professional staff supports and enhances higher-quality designs for their clients.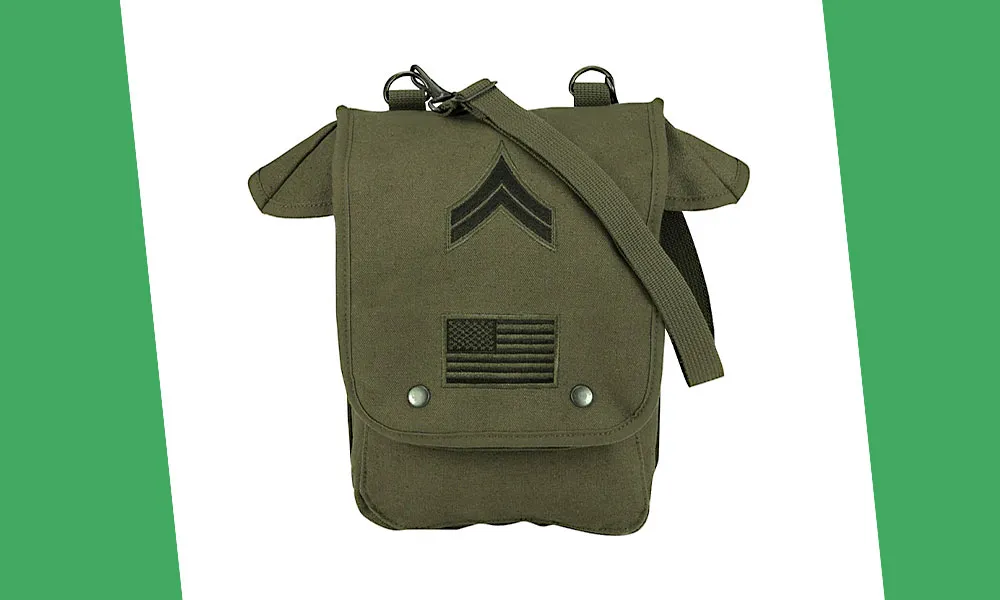 ThePatchio offers the greatest Custom Patches Online for backpacks and other items in the US and its surrounding nations. You may visit our website or contact us on the give number on our web page.
Looking To Order Custom Patches Online?
Reach out to ThePatchio today for a quote!