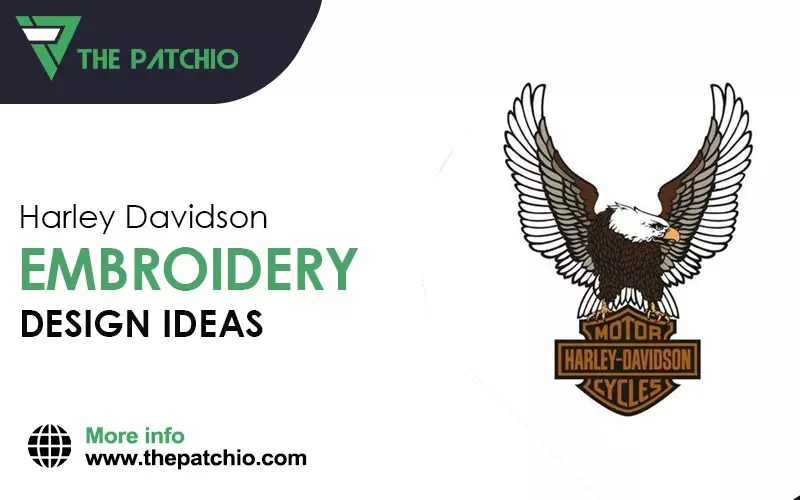 Harley Davidson embroidery design ideas can be used to personalize your motorcycle with a unique look. There are many different designs to choose from, so you can find one that perfectly represents your individual style.
You can also use Harley Davidson embroidery design ideas to create a commemorative piece, or to commemorate a special occasion. Whatever your reason for wanting a Harley Davidson embroidered patch, there are plenty of great designs available to choose from.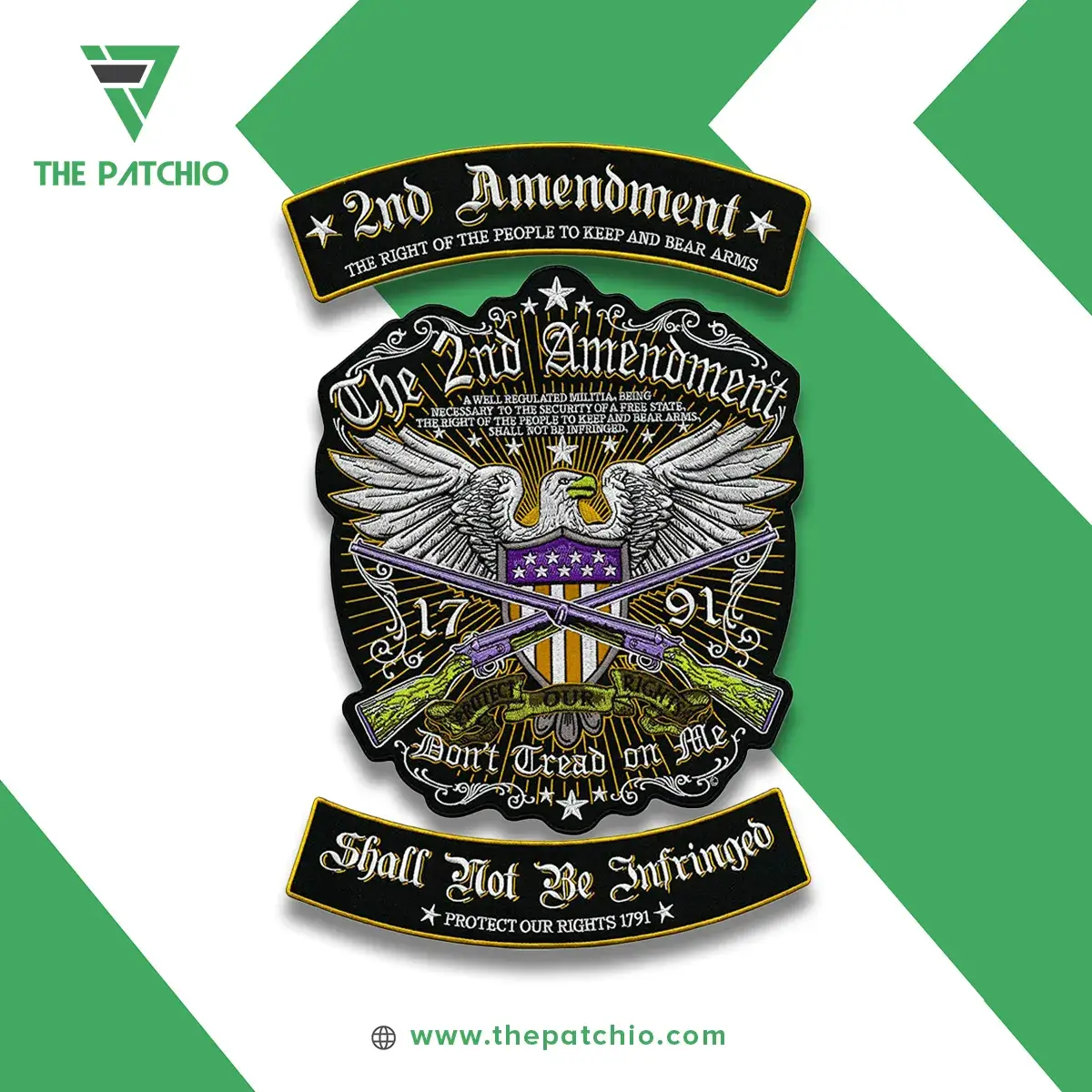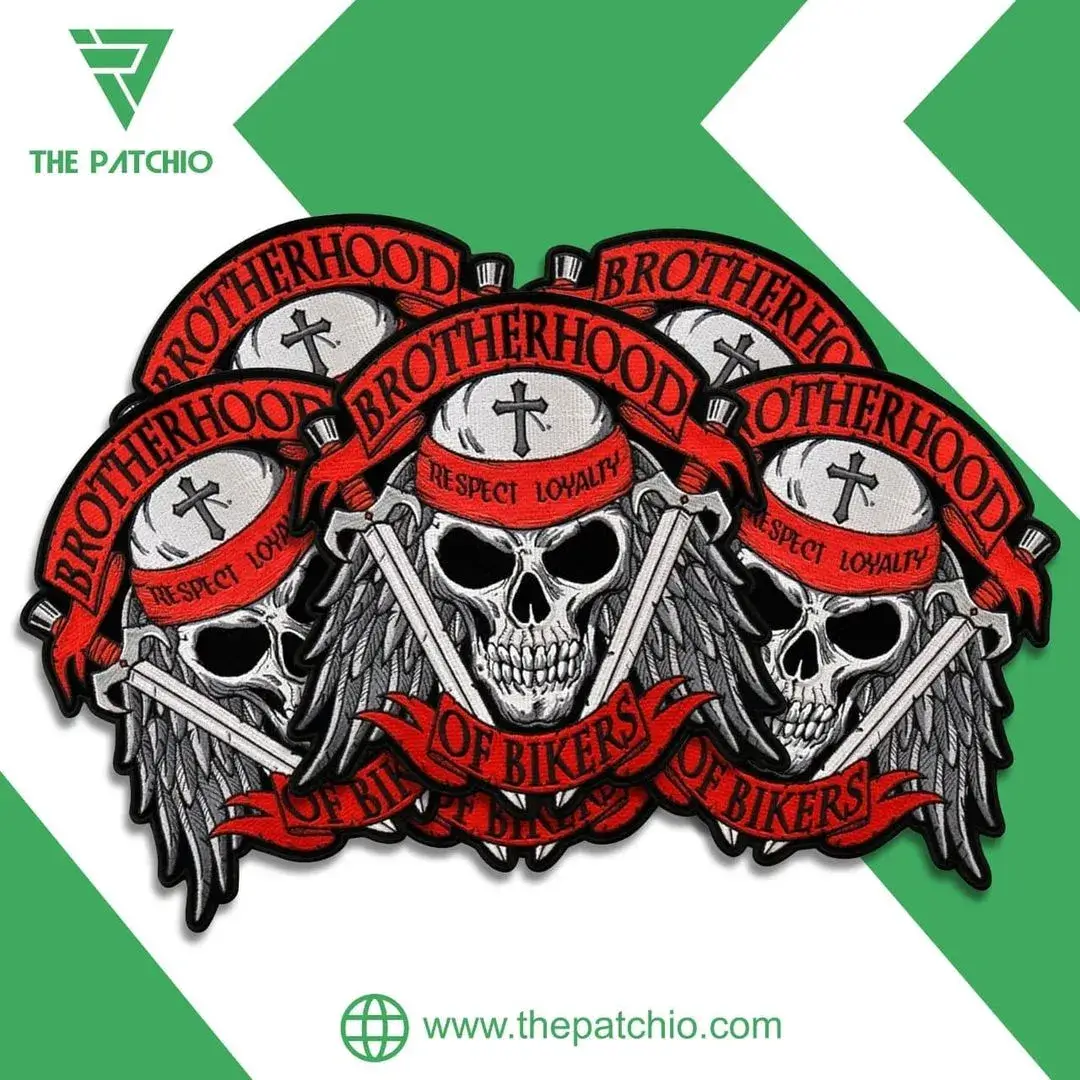 Harley Davidson – The Company and its Logo
Harley Davidson is an iconic brand that is known all around the world. If you're a fan of the brand, or just want to show your support, there are many Harley Davidson embroidery designs that you can choose from.
Harley Davidson is a brand that is instantly recognizable all over the world. The company's iconic logo is one of the most popular and well-known designs in the world, and Harley Davidson has a long history of creating memorable logos.
The Harley Davidson logo has evolved over the years, but it has always been instantly recognizable. The company's first logo was created in 1903, and it featured a bar and shield design. This simple design has been used on Harley Davidson products for over 100 years, and it is still one of the most popular logos today.
In addition to its classic bar and shield design, Harley Davidson also uses several other types of logos. In recent years, the company has started using more modern designs, which often feature a more stylized version of the bar and shield.
Best 6 Harley Davidson Embroidery Design Ideas
If you're looking for a cool way to show your love for Harley Davidson, consider having an embroidered logo made. You can create a custom patch to sew onto your jacket or shirt. There are many different designs and styles to choose from, so you can find the perfect one for you.
Embroidery is a great way to show your loyalty to Harley Davidson. It's also a great way to show off your creative side. You can get creative with the colors and design of your patch like custom biker patches or anything you like. You can also choose to have your name or initials embroidered on it.
However, we believe the great option is to use the company's logo as custom patches designs. The logo is instantly recognizable and will show everyone that you're a fan of Harley Davidson
Need More Information?
Request a quote. We will get back to you within 8-12 hours with a custom product quote.
Another great option is to use one of the company's slogans. These are also very recognizable and will show your support for the brand. You can also create them like patches for bikers' jackets and inevitably it look way more unique and amazing.
Furthermore, when it comes to Harley Davidson embroidery, there are a few things you need to know. The company itself has some great slogans that make for great embroidery designs.
Some of our favorites include "American by birth. Rebel by choice." and "freedom is never free." These slogans are sure to show your patriotism and love of freedom, both of which are core values of Harley Davidson.
Eagle – A Patriotic Symbol
In addition to their slogans, Harley Davidson also has some great logo designs that would make for great embroidery. My personal favorite is the eagle logo, which is a patriotic design that features a bald eagle with an American flag in its talons. This design is perfect for anyone who wants to show their patriotism and support for America's military.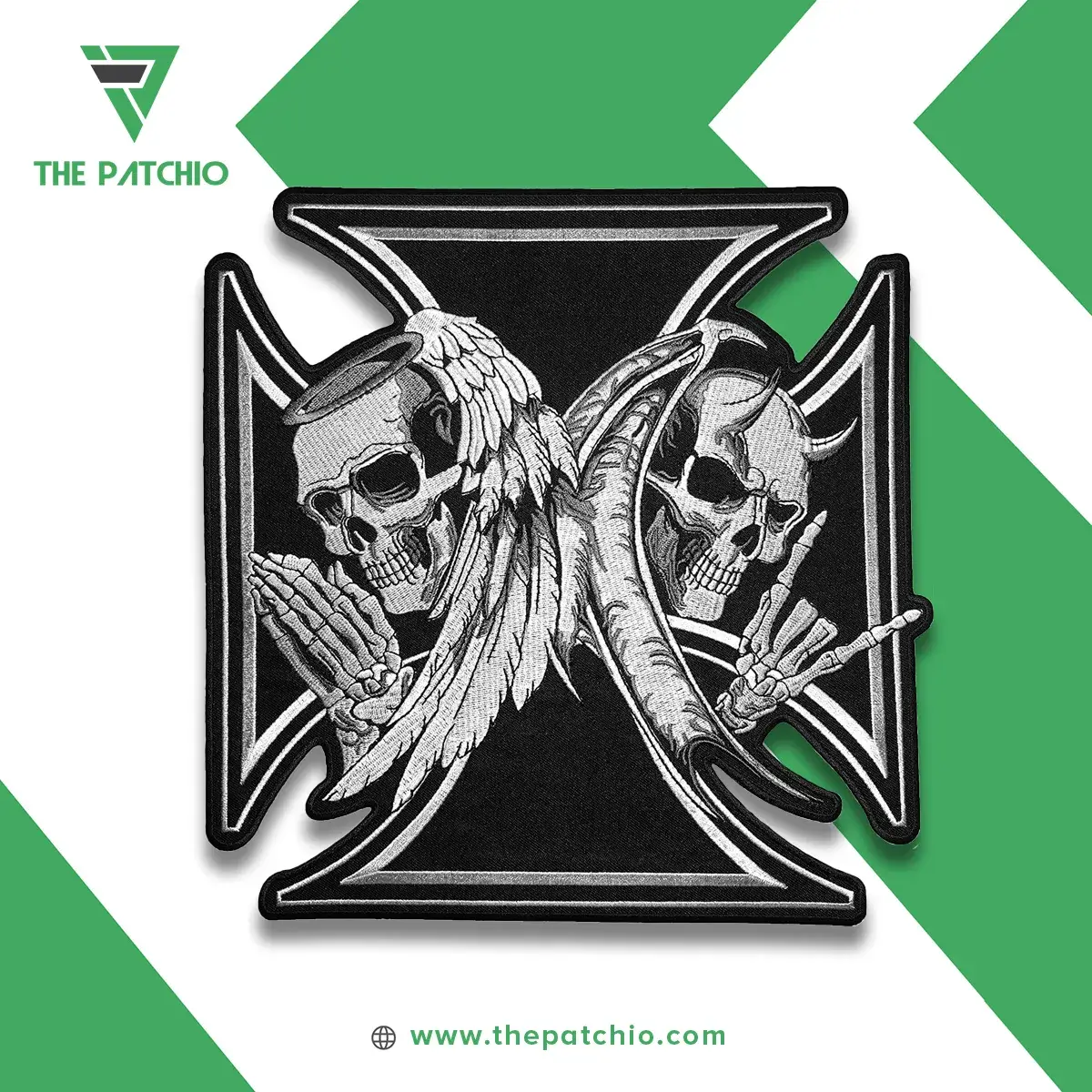 Harley Davidson History Images
Some people like to create their own Harley Davidson embroidery designs. You can find many different images and ideas on the internet. You can also find some great Harley Davidson history images to use in your design. However, if you want to go a bit more unique, you can use one of the images from Harley Davidson's history. This could be a picture of a bike or an image from one of the company's advertisements.
When you are creating your design, be sure to keep the colors and theme in mind. You may also want to consider what you will be using the embroidery for. If you are just doing it for fun, then you can be a little more creative with your design.
Moreover, if you are going to be using it for a clothing item or other accessory, then you will want to make sure that it is more accurate and professional looking.
Popular Skulls and Crossbones Designs
There are many Harley Davidson embroidery designs to choose from, but some of the most popular include skulls and crossbones. These designs can be created in a variety of ways, and can be used on a number of different items. If you're looking for something that's sure to stand out, these designs are a great option.
One way to create a skull and crossbones design is to use two separate embroidery files. One file will be for the skull, and the other will be for the crossbones. You can then stitch them together using a sewing machine or by hand. This is a great option if you want to create your own unique design.
Another option is to use an already-existing skull and crossbones design. There are many different options available online, so you can find one that best suits your needs.
Traditional Biker Floral Designs
There are a number of different traditional floral designs that work well for Harley Davidson embroidery, as well as other motorcycle-themed designs. You can find a number of free designs online, or you can create your own design. If you're creating your own design, be sure to include the Harley Davidson logo and other elements that make it uniquely yours.
How to Design Harley Davidson Embroidery?
If you want to get started with Harley Davidson embroidery, here are a few steps to help you get started? It is too simple just follow the below steps.
1. Contact The Patchio as we are experts in Harley Davidson embroidery and can help you create the perfect design for your needs.
2. Place your order. Once you have chosen the design that you want, we will create a digital mock-up for you to review.
3. Approve the design. Once you are happy with the design, we will begin creating your custom embroidered patch.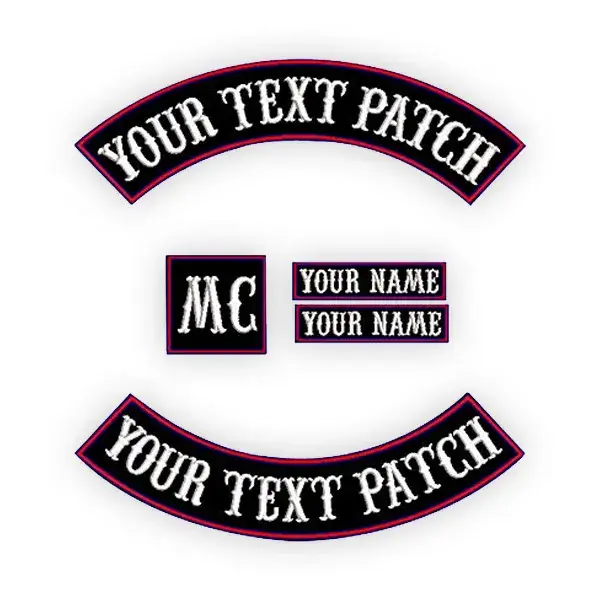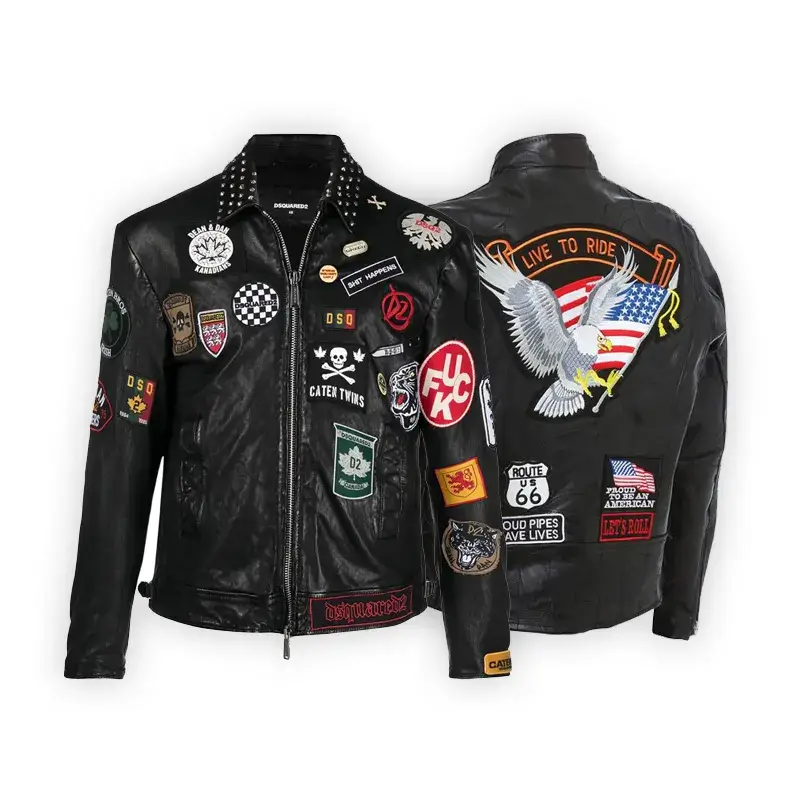 In conclusion, Harley Davidson fans will enjoy the many embroidery design ideas that are available. There are a variety of designs to choose from, and they can be customized to fit the individual's preferences. Whether you are looking for a simple, classic design or something more elaborate, there is sure to be an option that meets their needs. Fans of Harley Davidson should consider using these designs to show their love for this iconic brand.
If you're not sure where to start, try browsing online for some inspiration or you can get in touch with us. Our creative team will help you find the most-suited and creative design for you. And don't forget to show off your new design!
Share a photo on social media or wear it with pride at your next Harley Davidson event. Your friends and family will surely gonna love it.