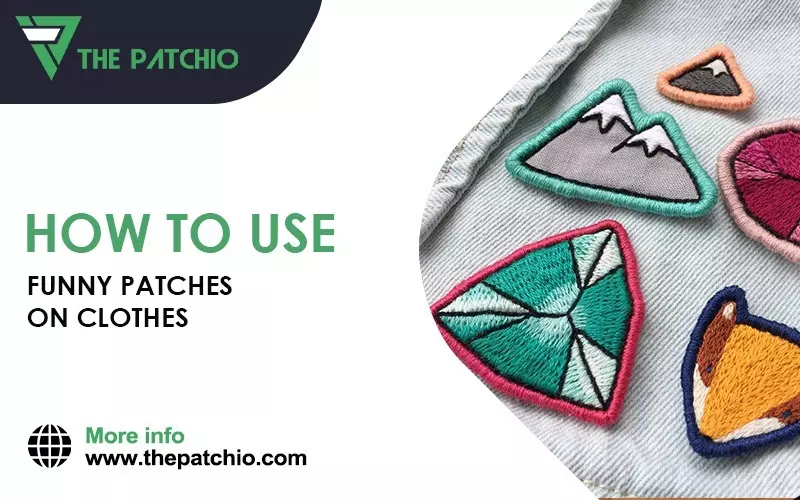 What would life be like without humor? Jokes, puns, and other humorous anecdotes add flavor to life. You can instill humor in your life in different ways: read a few jokes on the internet, engage in a hilarious conversation, watch your favorite comedy series – and even wear funny custom embroidered patches!
Patches started out as a means to mend clothes. The first kind of patches for non-fixing needs were military patches. People also started using patches to represent teams and clubs.
Ever wonder how to use funny patches as the first people did? Funny patches were introduced sometime between the 60s and 70s when rebellious young people started wearing statements of non-conformity on their clothes. These patches were a way to stand out, and some were intended to mock traditions and society's expectations. Today, funny patches can be friendly and controversial; it really depends on the kind of message you want to send across to the viewers.
What we get from this brief history is that funny patches are truly a spice of life. These can contain funny trending statements such as "Why So Serious?", light-hearted jokes such as "Kiss My Patch," and even controversial, rated sayings, which we'll leave to your imagination.
All in all, funny patches can make your life more enjoyable.
Making Use Of Funny Patches
Funny patches can be used for personal purposes or as branding tools. The key to a great patch is a unique and attractive design, lettering that stands out and amuses people, and excellent overall quality of the patch backing and thread.
Here's how to use funny patches for different purposes: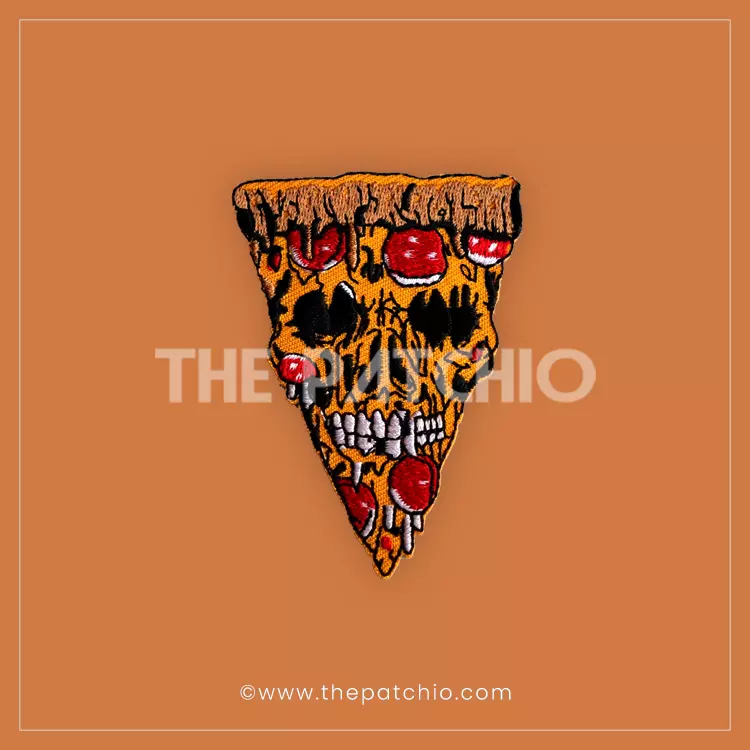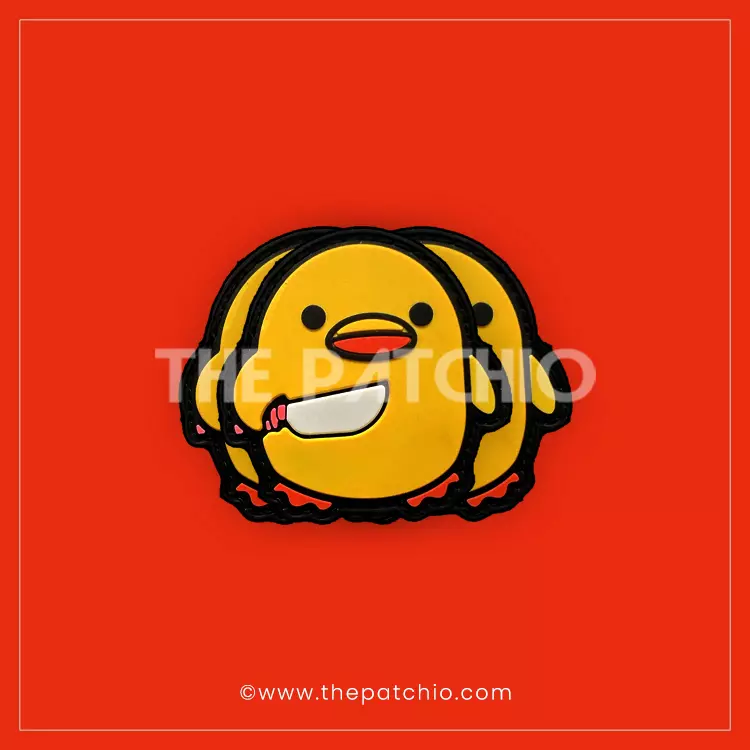 Funny patches can be a part of your minimalist clothing line or promote any other kind of product or service you offer. If you are wondering why you should use patches instead of other merchandising tools, it is because patches are more treasured than a flyer or a pamphlet. In other words, these make your brand unique and memorable.
Patches can be a great means of communicating your beliefs to people without being serious. A great way to promote your confidence in vaccinating for COVID-19 and other diseases can be a "Shots For Everybody!". These patches are a way to attract others to a cause in a friendly, inviting sort of way. Public services can also use funny patches to draw support (Check out Reasons to Order Custom Police Patches For Your Department).
Need More Information?
Request a quote. We will get back to you within 8-12 hours with a custom product quote.
Artful, funny patches get attention. These can comprise comedic drawings and doodles or have something more artistic in the background to a funny statement. Regardless of the kind of art your patch shows off, you can successfully promote your art to the world with a patch.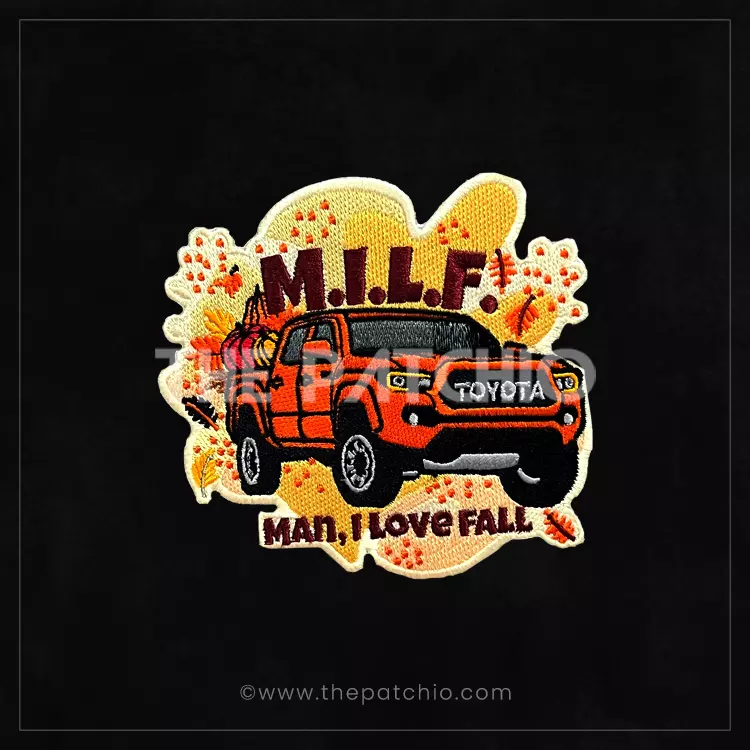 How To Apply Funny Patches To Clothes
First off, you can use funny patches on:
Clothing (Jackets, coats, t-shirts, jeans, etc.)
Accessories (Hats, caps, bags, and key chains)
When placing an order for patches, whether custom biker patches, sport team patches, or funny patches, you should know what clothing or accessory these are likely to be used for. You can find three kinds of backings (aka methods of attaching) in funny patches.
These kinds of patches are ideal for funny designs that go on branded clothing, hats/caps, and bags. Sew-on patches are the most durable of all since these are unlikely to come off in the wash. These are also ideal for applying on caps and bags since sticky patches do not hold well on certain fabrics and materials, such as rigid denim and genuine/PU leather.
Iron-On funny patches work well on jackets, especially denim jackets. If you choose to get your comic artwork converted into an iron-on patch, look for patch makers who use string adhesive, the kind that won't lose grip after just a couple of rounds of the laundry cycle.
Velcro patches are not famous for funny patches but are more common for custom police patches or military matches. However, they can be used as limited edition patches for your organization or team's uniforms.
Next, in how to use funny patches, you get to choose the material of the patch. You'll find that funny patches are commonly made out of embroidery thread or chenille, or a combination of the two. Why? Since funny patches need to be attractive and appealing, colored yarn is the best way to showcase the message. For clothing, you can use either type of patch, depending on the trend and purpose.
Embroidered Funny Patches
Custom embroidered patches are the most popular types of patches. You'll find that embroidery can capture a broad spectrum of colors and designs on a patch, especially if the patch makers use embroidery digitizing to prepare artwork for the patch.
Chenille Funny Patches
Custom chenille patches are the kind of patches you see on letterman jackets and similar clothing. These are usually larger than traditional embroidered patches. Ideally, chenille works for funny artwork that comprises less quantity of colors. The towel/rug-like exterior of this patch makes it difficult to show off more intricate designs and lettering.
Other patch materials you can choose for funny patches include leather, PVC, woven, and sublimated patches. Communicate your design and preferred outlook with your patch manufacturer to know which material will be the ideal choice.
Funny patches and more – at ThePatchio
We have years of experience, resources, and skills in custom patch products to give you the best quality funny patches! We love to create diverse designs for our clients, and funny patches are a delight.
If you have a design, send it to us to get a free quote for your patch order. If you don't have a complete design but just an idea, our expert patch artists provide you with advice and assistance in creating one. We provide all the information you need to know how to use funny patches on your clothing and accessories.
Reach out to us today to get started on your funny patch!