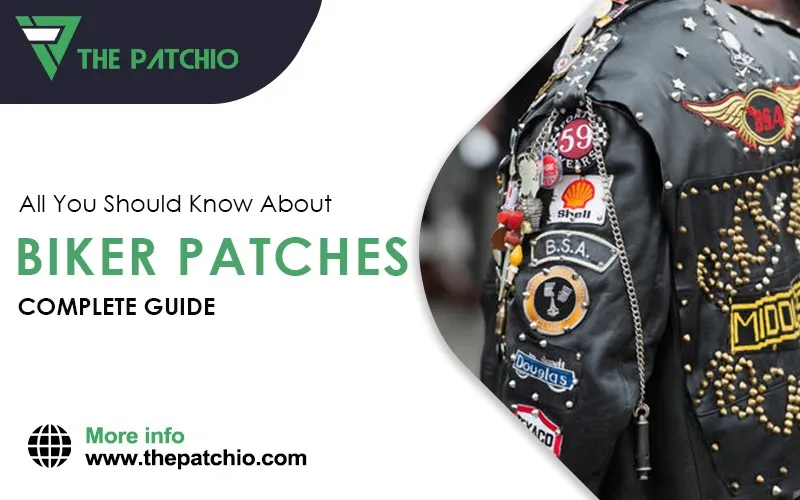 What you know about biker patches? So as the name implies these are patches of a distinctive type of fabric that is either worn by members of motorcycle clubs as a symbol or as a message. The purpose is to identify with the respected clubs that they belong to.
Else, biker patches are worn by motorcycle and heavy bike enthusiasts as a form of an out-reaching aesthetic. Bikers who wear patches often place them at the backside of their jackets or vests. Many of the Gen Z younger enthusiasts have also been spotted incorporating these biker patches into other forms of clothing.
Furthermore, these patches are not only used for the identification of a particular motorcycle club like Top Rocker. However, also serve the purpose of adding more of a catchy appearance with edgy glitz, and decoration. Particularly, while promoting that specific biker's characters within the club.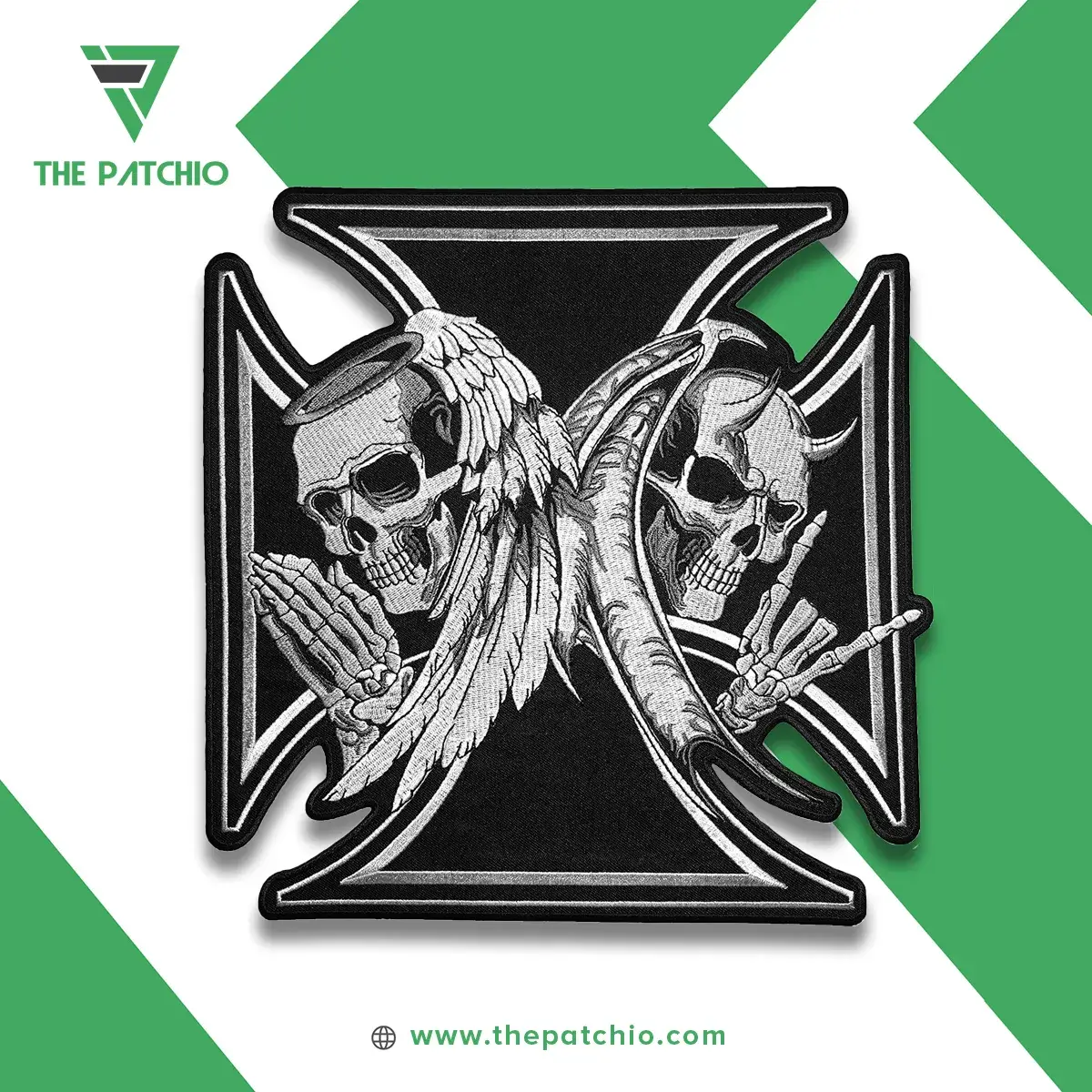 The Origins of Biker Patches
Biker Patch culture was born with the Biker aesthetic and motorcycle culture in the United States. In 1929 the American Motorcyclist Association (A.M.A.) was founded. The AMA was made responsible to register and acknowledge the very first of the biker clubs. However, bottom rocker was the place of origin.
Within due time, each of the clubs turned into hubs for serving or adhering to specific causes, often philanthropic and socially serving. They bonded over their sense of affiliation and before long these initial original clubs started to create their own symbols. As a result, this shortly turned into emblems for their clothing
In 1947 a riot broke out among bikers belonging to motorcycle clubs (MC's) at an event in Hollister, California. There had been a fiasco among several clubs. Even though these clubs were socially serving and philanthropic in nature. But they were known for the aggression and violence they now carried with their personas.
After this riot, the AMA issued an official and historic statement that 99% of their members in these MC's were law-abiding citizens. This implied that only 1% of the MC's were outlaws.
Hence now any biker who identifies themselves with the outlaw and 1pc symbol belongs to the one percenter label. The aggressive, serious, and at times, the violent image that became synonymous with the 1% patch remains sacredly iconic among all bikers alike. The AMA itself recognizes this storyline as legendary.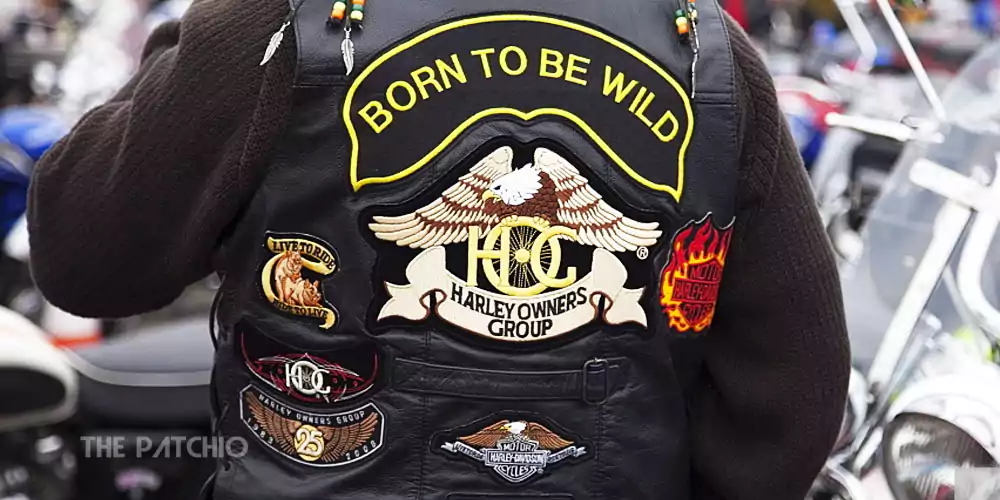 Know about Biker Patches and their Association with MC's
Motorcycle clubs are exceptionally different when it comes to hierarchies, roles, and rules that are unique to the club itself. They often include separate clubs for veterans, members of the forces, such as the marines and their families, ex-gang members.
Also, this now serve philanthropic causes religiously, and even firefighters and sometimes police officers among many others. Frequently, motorcycle clubs are based upon mutual compliance with severe rules laid out by their club heads.
The individuals are required to frequently attend all obligatory meetings and gatherings religiously. Some may even require the payment of some contributions also.
There is no pertinent or carved-in-rock rule regarding designing your custom biker patches. And even using custom patches that others may have designed as long as certain rules are minded.
Regardless you are a MC member or a non-member who is a motorcycle enthusiast. And besides enjoy patches for the aesthetic, you can utilize a back patch to represent your unmistakable character and aesthetic.
Quite similar to the purpose of one's outfit choice. The choice of the patch too depicts a part of your persona that you would like to showcase to the world.
Need More Information?
Request a quote. We will get back to you within 8-12 hours with a custom product quote.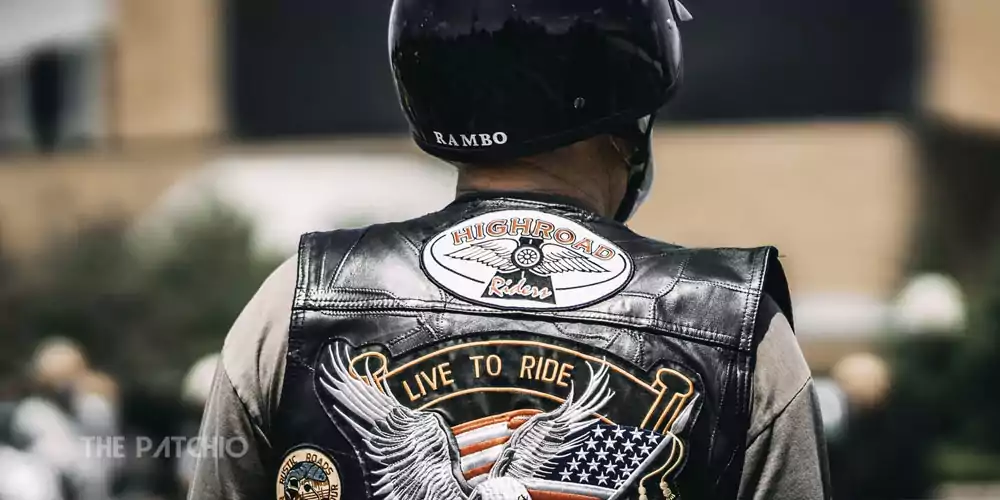 Types of Patches for Biker Jackets
There are different types of patches for biker jackets. We are jotting down below some of the most common ones.
If you know about biker patches, you would know that club crest iron-on patches are popular for a reason. They are the easiest to incorporate into your clothing, be it jackets and vests like the traditional fashion, or newer forms of displaying. For example, cropped vests, cardigans, sweatshirts, hoodies, varsities and even at times skirts or dungarees. It uses a sticky adhesive at the back of the patch that is activated by the heat of an iron.
Placing these patches on your spot of choice in your piece of apparel, and ironing the patch overtop causes it to stick permanently. Iron-on patches vary a lot in quality.
One may argue that synthetic leather has been a win of the past century for the fashion and apparel industry. Not only is it vegan, aligning with many of the MC's mottos for being vegan, but it also adds a luxurious, plush feeling to the emblem.
Certainly, a way to physically pronounce bougie, even for lone wolfs.
These are patches that should only be worn by MC members. Disrespecting this code may result in severe and inevitable consequences. Motorcycle enthusiasts and lone wolfs are advised to know about biker patches a little more than mere superficial knowledge.
Also, do their research well before designing or choosing patches in order to avoid similarities with the emblems of these motorcycle clubs.
Despite its old-fashioned nature, these options for patches are rare but still available. They retain their original appeal.
Custom Patches allow for elaborate designing and for the incorporation of your iconic and desired delicate detailing. There is no restriction as such for what goes on patches, giving the wearer freedom for design as long as it does not offend any motorcycle club.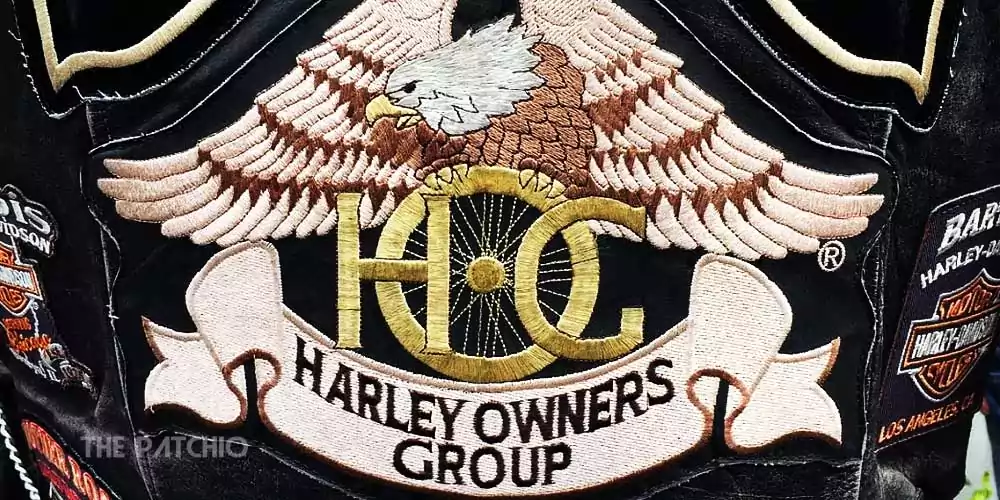 The Best Way to Attach Biker Patches
Several bikers' experiences with their patches. Especially motorcycle patches where losing one's prestige of their patch may result in dire consequences simmer down to what follows. Their respective advice regarding the most effective proven method of attaching a patch and making sure it permanently stays on is to sew it onto your garment.
Despite Iron-patches coming with their own adhesives and while it is also possible to use glue, using adhesives might solve the issue immediately. But will not hold out long term.
Given wind and weather conditions while biking, the patches are eventually bound to come off. Furthermore, the adhesive substance may tarnish or ruin your piece of apparel. Sewing looks a lot more expensive and intended, as it can be done seamlessly and professionally.
Frequently Asked Questions about Biker Patches
What Would A 3% Patch Indicate?
A 3pc patch means being a member of a traditional motorcycle club. As opposed to the 1% patch, this signifies that this club is not recognized by the AMA's but still is considered to be an outlaw club.
For bikers, what does the number 13 mean?
With regards to the IPA style of education, the number 13 aligns with the letter M, which in the case of outlaw clubs signifies the use of marijuana or Motorcycle usage.
Why can I not wear MC logos?
MC logos are sacred and unique to their cause. They are often awarded to members are sacrifices have been made or members have "proven themselves" in terms of dedication. Violating a club's sanctity by wearing its emblem may result in collateral harm at the hands of club members, which is why it is never advised. A Biker Patch Enthusiast would better know about biker patches than to make this consequential mistake.
Biker Patches coupled with many other are made with convenient parameters for seamless and easy stitching at ThePatchio. Thus, making the attaching process something you can do yourself from the comfort of your home.
If you are looking for biker patches to show your pride, place your order now. Also, know that we have no order limit and you can place a minimum of 1 order too.