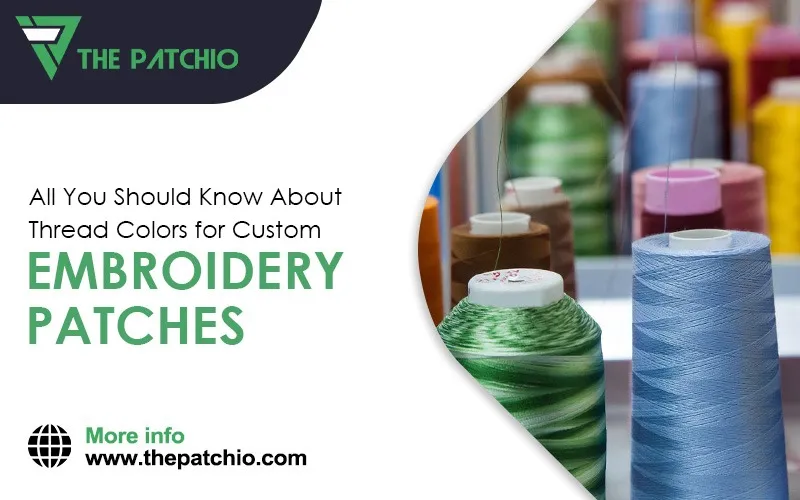 So, you've decided to get embroidered patches made for your next project—great idea! Custom embroidered patches are an artistic way of presenting a logo for a business or a souvenir for an event. These also make great representations of a team or club, a source of pride for its members, and an ideal means of increasing popularity.
In a nutshell, you cannot go wrong with choosing patches as a marketing tool. From embroidered keychains to T-shirt badges, a patch is an inspired addition to various merchandising products. The best part is that getting your custom order of patches ready is an efficient, no-hassle process.
Before you place your order, you need to know your thread. Because you're choosing custom embroidered patches and thread colors have everything to do with how amazing the final thing will look.
Let's get started.
Choosing Thread Colors For Custom Embroidered Patches
Selecting the colors sounds simple in theory—all you have to do is send the design file to the patch experts, and they'll copy it onto patches, right?
In practice, the colors you see on a computer aren't always the colors that'll show up on print—not unless the color values are considered, and the whole thing isn't eyeballed. If you've ever gotten a color printout on paper, you'll know that the colors always turn out slightly different from the actual image.
Don't worry about the thread colors for custom embroidered patches; you'll get just the hues and vibrancy you're looking for. These steps will help you navigate the process.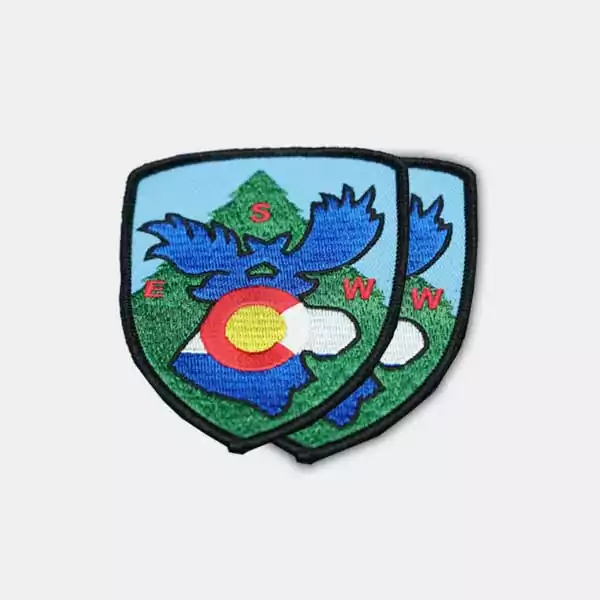 Step 1: Types Of Thread Colors
When designing an embroidered patch, you'll get thread color choices by the hundreds. The fun part is that these colors aren't limited to shades of the rainbow—you can choose metallics and neons too!
It's all about the material of the thread. The types of thread used to create primary, neon, and metallic shades are not the same. So if you intend your logo design to be a mix-and-match, make sure to bring this up first when placing an order.
The first thread color option is the standard color, determined by RGB or CMYK values. A more straightforward way to choose these colors is to match them up to the Pantone color system, but more on that later.
When it comes to metallic colors, special threads with a natural sheen are selected. You can go beyond the basics—silver, gold, bronze, copper, etc.—and choose the metallic parts of your logo design in any color.
Want a combination of primary and metallic blues? You've got it! Metallic threads add a bold and classy touch to an embroidered patch with a finished high-end look. Consider making metallic thread additions to school and club uniforms; getting the text printed in metallic thread on a primary color emblem makes it more recognizable.
Neon colors are an uncommon choice for embroidered patches, explicitly found in promotional material for bands, clubs, limited-edition logos, and funky statement patches. You can even consider neon hues for New Year's or Christmas embroidery design ideas. Neon threads are a creative and imaginative choice if you want a striking patch design. Shades of green, cyan, pink, and yellows look particularly chic for neon embroidered patches.
Need More Information?
Request a quote. We will get back to you within 8-12 hours with a custom product quote.
Step 2: Using Pantone Matching System
Using the Pantone system is vital for picking thread colors for custom embroidered patches. The reason is because the image file you see on your screen will look a tad different on the designer's or printer's screen.
When choosing your color palette for an embroidered patch, you'll find that most patch manufacturers will base all colors on the Pantone system. As of 2022, the Pantone Color Matching System has more than 1,867 solid colors –but given the limitations of thread colors, most patch makers will offer a limited range from the spectrum, somewhere around 200-300 colors.
That isn't to say you can't pick any Pantone color you want. If you can't find the color you've chosen in the color chart provided by your patch designers, you can go for a close second.
Or you can inquire if dyeing threads is an available option. An order with a specification for thread dyeing may add to the time and cost of your order since dyeing a thread for an exact match is an intricate process.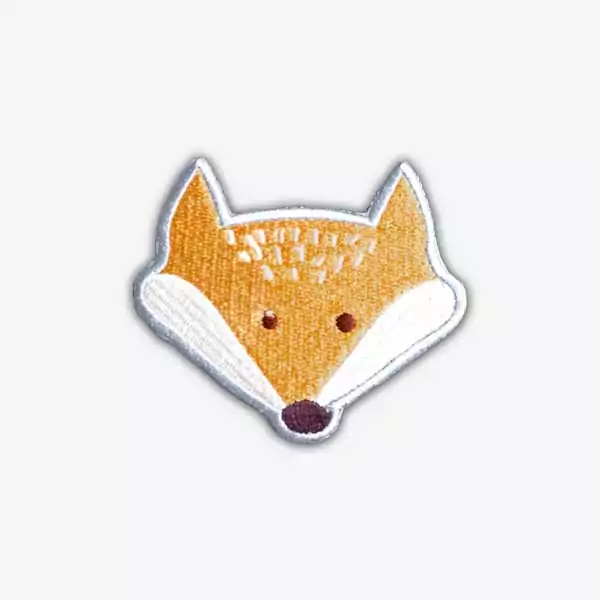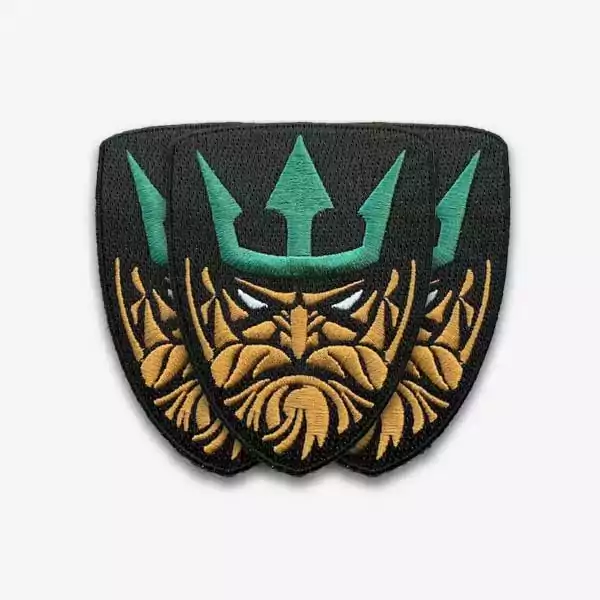 Step 3: Get Your Embroidered Patches Designed
Once you've chosen the design for a custom embroidered patch order—and finalized the colors—place your order:
Tip: You don't have to grasp thread colors perfectly before placing the order. Working out the design details with your patch artist will make the whole experience more seamless.
Send your artwork to get a custom quote for your order. The quoted cost depends on: the number of pieces, the complexity of the design, and the types of threads used, and if thread colors are based on the presented range or have to be dyed.


Next, you can go over details of the embroidered patch design—whether or not the quoted price fits your budget and how you can simplify the threads and colors to stay close to your budget.


Using the preview features of the embroidery digitizing service, your artist will send you a digital version (the way the machine will create your design). Once you approve, you'll receive a sample piece for approval. You can make whatever edits you feel necessary (the number of edits allowed depends on your package).
And that's it! A set of customized embroidered patches ready for your next venture!
Ready to Place Your Order? Choose The Patchio!
We know all kinds of custom patch products. For embroidered patches, we offer a range of excellent colors and the creative expertise of brilliant artists to produce the superior quality, eye-catching patches you're looking for. You can check out our patch gallery for ideas and inspiration.
Reach out to The Patchio to get a free quote today, or let us know if you want more information about custom embroidered patches. We're here for you!
Need More Information?
Request a quote. We will get back to you within 8-12 hours with a custom product quote.