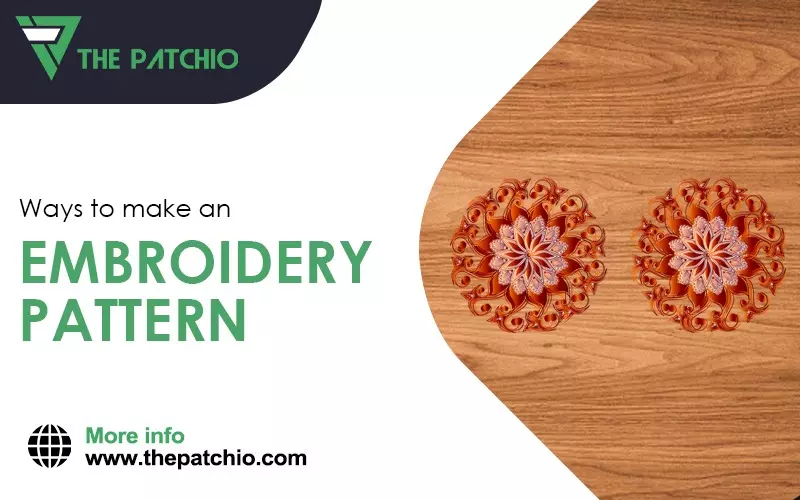 It is an established fact that patches are some of the most prominent and prevailing trends throughout the centuries. Not only do they play a massive part in the corporate and military world, but they also play an important role in academia and fashion.
Because of their utter diversity in sizes and embroidery patterns, patches managed to survive all this time.
Although the recent sub-categories created are both more technologically advanced and dependent, patches have a much more humble and creative history. The first ever patch created was an embroidered patch.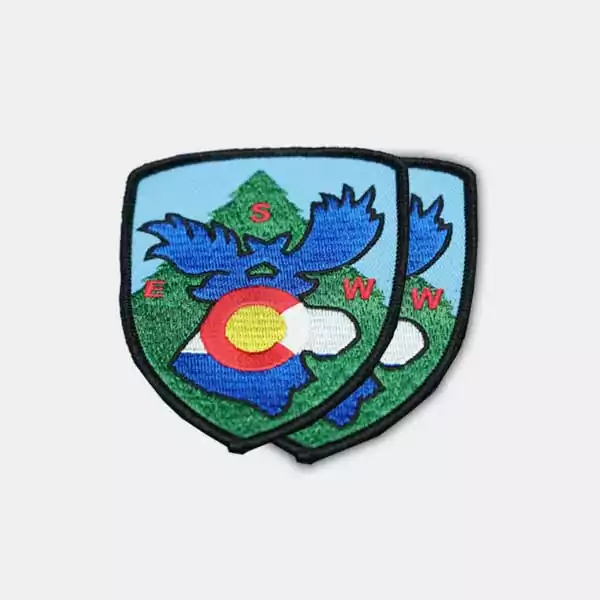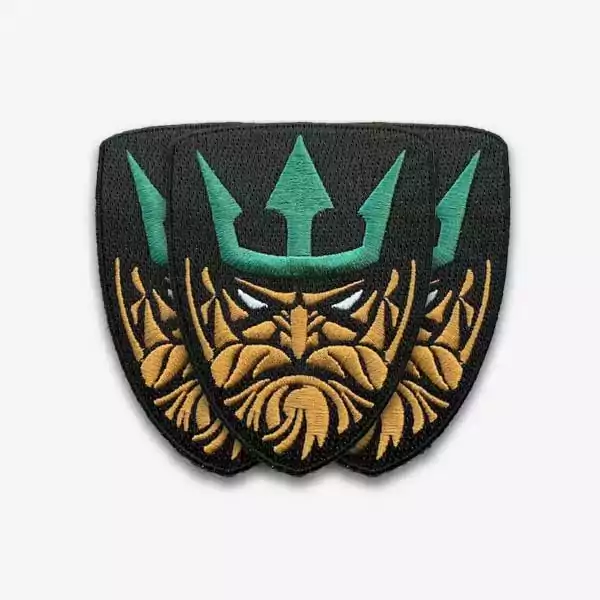 A Concise History of Patches
Back when patches like PVC and Enamel did not exist, embroidered patches were the front runners in all things patches-related endeavors.
The creation of these patches has quite a rich history. Back in the 1800s, when the prestigious Harvard university needed something to distinguish their sports team from others, they went into a conundrum regarding what to do.
After much deliberation, they decided that every member of the team would wear a thick knit sweater adorned with a big H embroidered right in the middle. And thus, the first ever letterman jacket came into being.
Following that, soon, the rest of the IVY League universities like Brown, Yale, and Princeton adopted the same uniforms with their respective initials or logos. And so, the first-ever embroidered patch came into being.
After that, people found a new creative outlet in the form of embroidered patches. Subsequently, coming up with new embroidery patterns and embroidery design drawings became the next big thing. Especially when it started making its way into the fashion industry.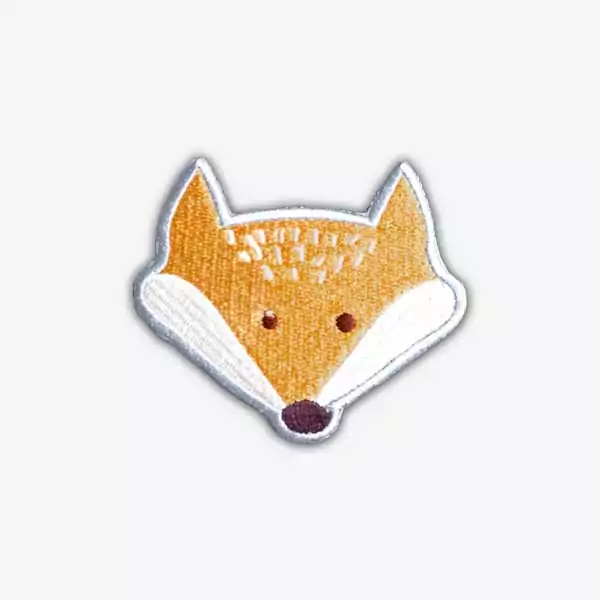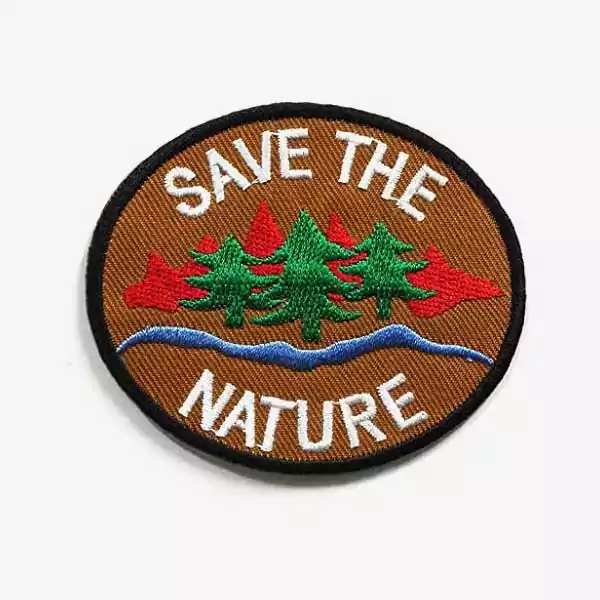 After its exceptional success in the academic and corporate world, patches became a big sensation, fashion-wise. More and more creative designs created by designers and artists started to emerge on the market. And people began to order custom embroidery patches in bulk all over the world.
The intricate work of art that had the power to instigate a sense of belonging or simply a way of self-expression, custom embroidery patterns started to become huge.
People would come up with designs and place orders with designers who then followed the embroidery pattern and created a masterpiece.
It was astounding what a simple needle and thread could accomplish.
How to Make Your Own Embroidery Pattern
One of the best things that happened as time progressed was the advancements made in the patches industry. Sure, several other kinds of patches emerged as a result, but none can take the place of embroidered patches as being the OG.
Another benefit of these advancements is that you can now DIY embroidery designs yourself and stitch them! There are countless pictures on the internet that can act as inspiration for you. As long as you know what you want on the patches, the next step is as easy as it gets.
Moreover, creating your own embroidery patterns can also prove to be quite assuaging.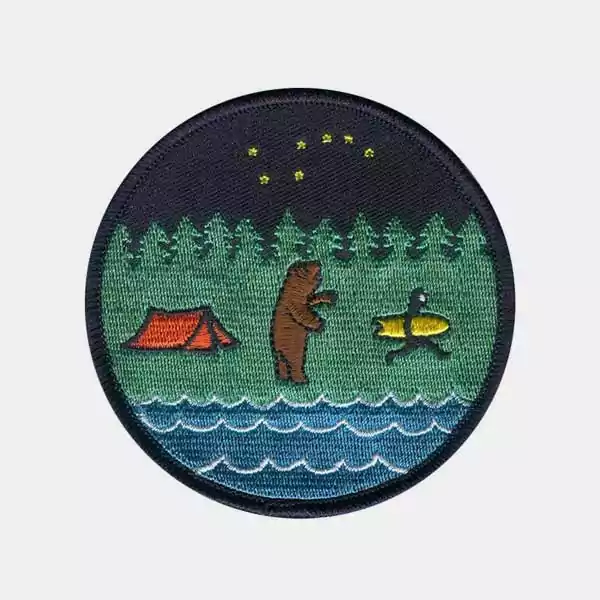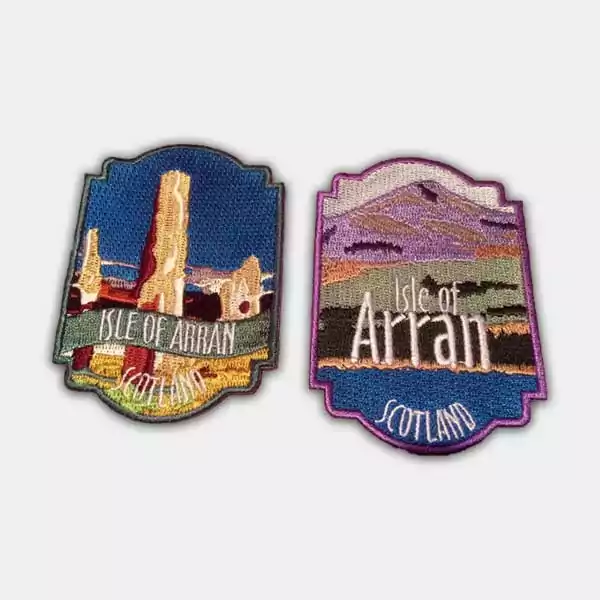 The Patchio – Shop Amongst the Best Patches in The Industry
For an embroidery pattern to last, the threads used need to be stronger than the normal ones. Along with that, the kind of stitch matters significantly.
At The Patchio, we ensure the application of state-of-the-art methods when it comes to creating the design. Not only that, but our designers are working relentlessly to invent new and trendy designs to meet your fashion standards.
Place your order at The Patchio's website and get your custom patches shipped out without minimum!
To further understand how to make an embroidery pattern yourself, below are some tips regarding ways to make embroidery patterns.
Tips On Ways to Make Embroidery Patterns
There are two ways you can get an embroidered patch from The Patchio.
Choose from the myriad of designs available at our online store.
Talk with our designers and artists and let them know what you would like on your patch.
Create your own embroidery outline design and send it to us.
The 3rd option might seem a bit intimidating; however, it is the best possible way to get precisely what you desire in your patch. For those who have questions about making an embroidery pattern, here are some tips to help you get started.
However, before, let us first talk about creating the design itself.
If you do not want to adhere to more advanced methods, you can always draw the embroidery pattern yourself. This can work well for you, especially if you are artistically gifted.
After that, it is just a matter of sending it to us. However, if you want to stitch it yourself, you can always start by using special threads and a machine for the creation process.
If you are unsatisfied with your free-hand designs, you can always trace a pattern onto your cloth. This way, you can ensure that the embroidery pattern is precise and well-constructed before starting the creation process.
Without further ado, let us talk about ways to make an embroidery pattern:
Choose the Type of Embroidery Stitch
The types of embroidery stitch will differ for the various nooks and crannies. For example, if you want a clean apparency for your design, you will have to make an outline stitch. Outline stitch is basically a single line of running stitch along the borders and lines of your embroidery pattern.
Then you will have to fill in the design, for which you might need to do either a basket weave or a long and short stitch.
A crucial part of the process is choosing the color palette, which can make or break your pattern. This is why it is wise to select all the colors before you start stitching on the embroidery pattern.
Need More Information?
Request a quote. We will get back to you within 8-12 hours with a custom product quote.
Adorning and Embellishments
This is the part that comes after the borders and background is finished. If you want to elevate your embroidery pattern further, you can always add additions like flowers or clouds. And to accomplish that, you need different types of stitching techniques.
For example, a couple of knot stitches alongside each other can make a flower. You can further choose the kind of knot stitch that works well with the background.
Creating an embroidery pattern from scratch and then stitching it yourself is a feat for sure. But it is not as hard as it looks. The trick is to start smaller and work your way up. And never back down from seeking help.
Free Shipping Throughout the Country
Until you learn how to stitch intricate patterns with specific stitches, The Patchio has got your back. Not only do we possess an array of modern machinery that can render excellent results, but we also employ various artists who stitch by hand.
The fundamental base of it is that you are always going to leave a happy customer. And if you have any issues or queries regarding our products or your orders, you can always contact us immediately. Our sophisticated customer care department is open round the clock to assist you with any problem.
Trust us when we say we are not satisfied until you are. And so you can take advantage of our various discounts and free shipping option.
Choose The Patchio for your next patch order and leave a satisfied, loyal customer.