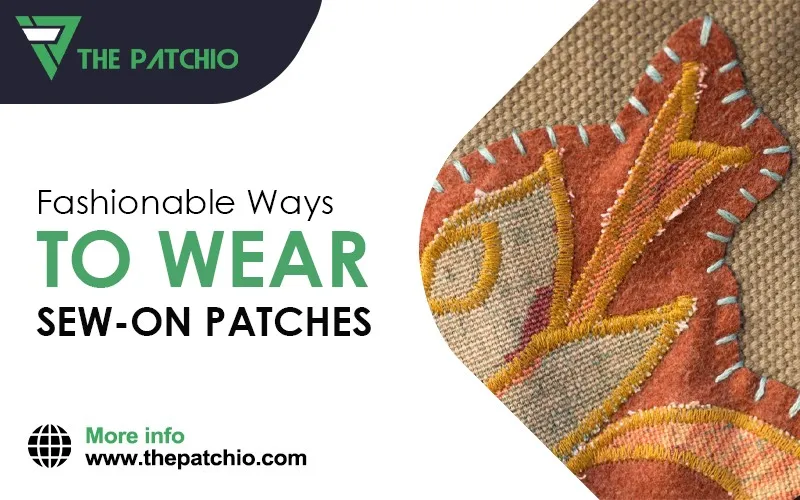 Over the past few years, the patch trend has somewhat skyrocketed. What used to be a simple part of a uniform started to grace the clothes of some of the most well-known brands and designers. This shift can greatly be contributed to the new generation's taste for the unorthodox. Nowadays patches can be seen on clothes, bags as well as footwear, and jewelry!
Essentially just a piece of cloth, patches have as diverse use as any. In the beginning, when patches were just starting to make a name, they were traditionally worn by bikers on their jackets or by office workers, wearing the logo of their company. As always, the creative side of humans took over and transformed this trivial detail into a consistent fashion rage.
And no one can do it better than we, at The Patchio. Our materials, designs, quality, and attention to detail are unrivaled. Our business is centered around providing our customers with the best patches in the industry. However, to use them appropriately, you first need to understand what patches are.
Patches are a piece of cloth with intricate embroidery on them. Like many others, patches too have subcategories, with each having a demanding consumer base. There are the iron-on patches and the sew-on patches. Apart from the method of attachment, there isn't a significant difference between the two.
Iron-on patches come with a sticky back and can be applied easily on clothes by placing them on the desired area and pressing a hot iron on them in order to melt the glue into the fabric. Although this method is quite convenient and easy, there is no guarantee it will last, as iron-on patches are not durable and will probably fall off after a few washes.
Sew-on patches are another deal altogether. Regardless of the fact that there is not much difference between the two, sew-on patches tend to be more long-lasting and enduring. This is because they are sewn onto the fabric.
Both kinds of patches can be used for the desired purpose however if you want commitment and resistance, sew-on patches are the way to go.
The best part about these patches however is that there is no end to creativity when it comes to designing. It does not matter what the design is, granted you are placing an order at the right company, your patch will look exactly like the picture or sample you provided. These are called custom embroidered patches. And at The Patchio, we have the best equipment to turn your vision into reality.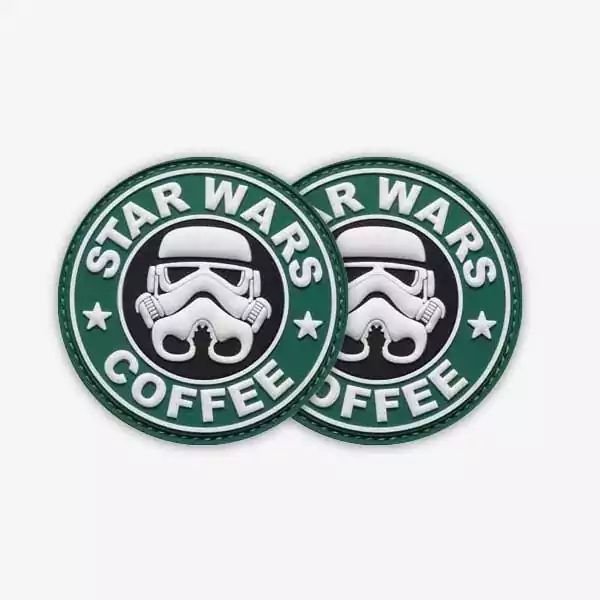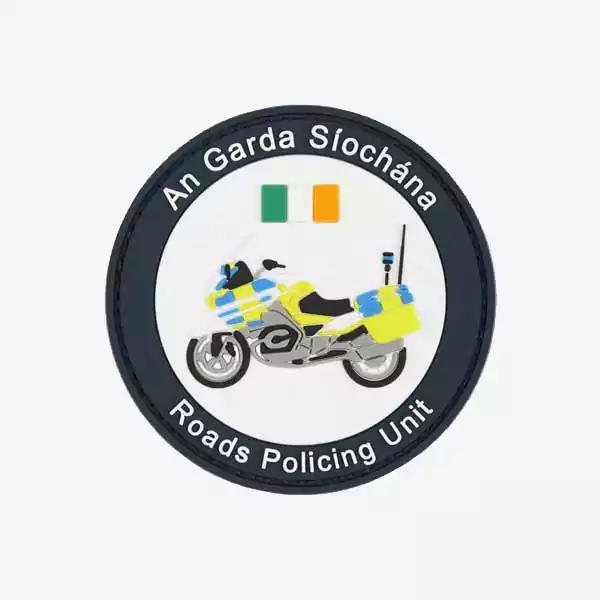 Advantages of Sew-on Patches
Patches are not restricted to size or shape. However, with sew-on patches, there are a number of certain advantages that can come in handy especially considering the numerous ways to wear sew-on patches.
-Sew-on patches, comparatively are extremely cost-effective. The price may vary according to the kind, size, and shape of the patch you require; however, you will find that some tend to be exceptionally affordable.
-Contrary to popular beliefs, custom embroidered patches are easier to apply. All you need is a needle and a thread. There is no one specific way to attach the patch to the cloth. Just a couple of knots and the patch is good to go.
-Compared to iron-on patches, sew-on patches are more durable. Seeing as they are attached to the cloth with a thread, it is very unlikely that they will fall off. In fact, these sew-on patches can last through quite a considerable number of washings.
-The best part about these patches is that they are readily available online. With multiple online businesses, you will have an array of designs, sizes, and shapes to choose from. However, be warned that they might not be of the best quality unless you make a purchase from a reputable business.
Ways to Wear Sew-on Patches
Following its diversity in designs, there are seemingly limitless ways to wear sew-on patches. From an everyday look or items, unconventional accessories like shoes and necklaces to fashion-forward designer clothes, patches can blend well with any background or theme.
Be it a celebrity or an A-lister showing up on Instagram rocking patches on their bags, clothes, or jackets, to social clubs, school teams, or athletic groups, patches are an undeniably and creatively expressive accessory for all.
In addition to that, below are some additional ways to wear sew-on Patches:
Need More Information?
Request a quote. We will get back to you within 8-12 hours with a custom product quote.
sewing patches onto a t-shirt is the simplest way to incorporate patches into your wardrobe effortlessly. With an entire industry dedicated to custom patches, you can have whatever you want to be embroidered on a patch and sew it on your t-shirt. Simple, yet aesthetic.
be it a jacket, jeans, or a bag, patches and denim are as suited together as the moon and stars. The somewhat ambiguous history of patches too revolves around the hippies (or the flower children) using patches on denim to stage peaceful protests. Not to mention any kind of patch will look good on any kind of denim surface. You could say it's pure science.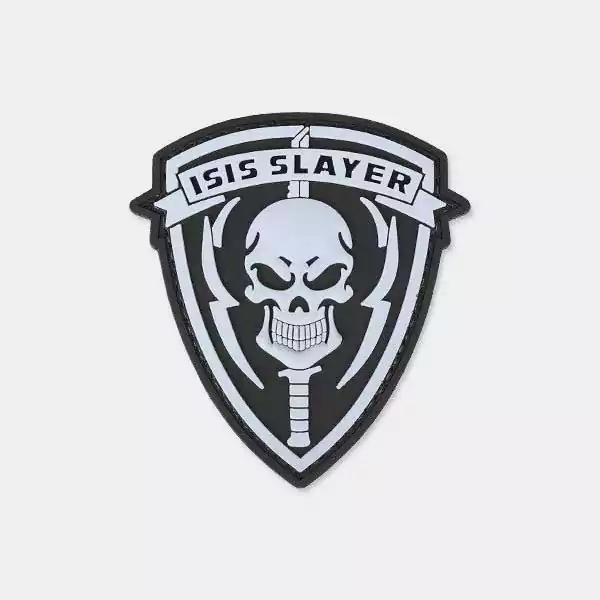 traditionally, patches were sought after by bikers who used to wear them on their leather jackets as an emblem of belonging to a specific motorcycle club. Nowadays, however, wearing patches on leather jackets has become quite a trend. Especially after the line of A-list celebrities showing up wearing embroidered patches on their leather jackets.
ever since patches came back into fashion, they have been seen on the surfaces of the most unusual items, jewelry being at the top of that list. People have taken embroidered sew-on patches and made earrings, necklaces, and bracelets out of them. And to the shock of many, it seems to work very well.
Apart from this, sew-on patches also work really great with sneakers, school bags, handbags, hairbands, skirts, etc.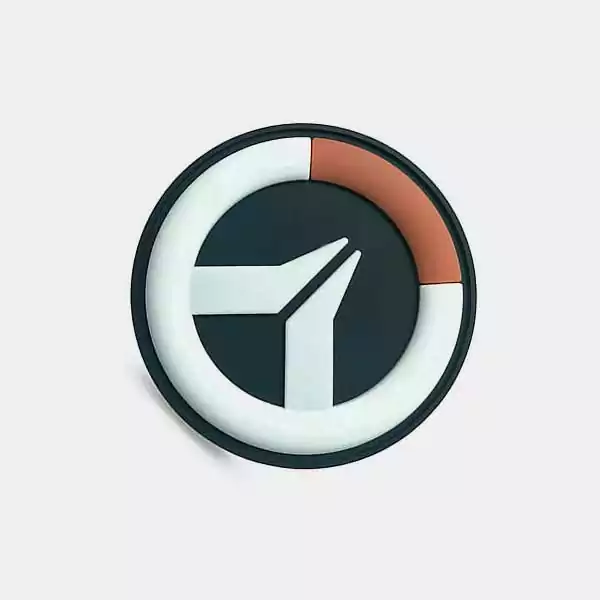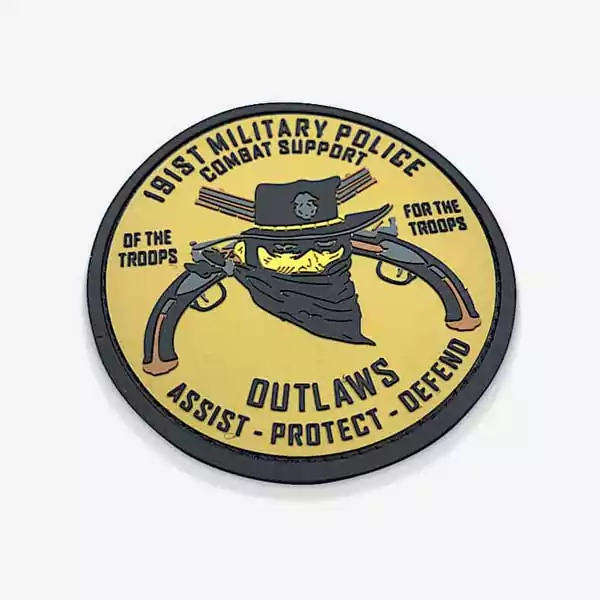 It is an established fact that sew-on patches can become a part of any surface and look exceptionally good. And when coupled with the fact that they are customizable, the possibilities of ways to wear sew-on patches become somewhat endless.
You can use it to showcase your opinions, sense of humor, preferred political part, support an organization or just wear your company's logo. In any case, patches will never disappoint.
And when you are placing an order, try and buy from an established business as they will never compromise on quality and the result will be a long-lasting and enduring addition to your wardrobe-essentials.