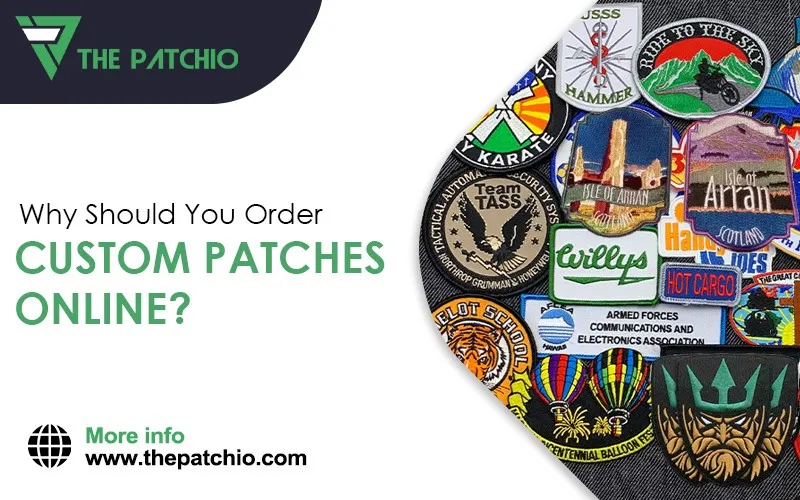 You can't go wrong with custom patches if you are looking for a creative and exciting way of promoting your brand or cause. These can be made with a variety of materials, crafted into any design—the only limit is your imagination!
Custom patches are a great way to level up a piece of clothing or accessory. These can be used as symbols for a cause or as an expression of passion. But more commonly, these are used by startups and small and large businesses to showcase their logo, event, or new milestone. Custom embroidered patches are pretty famous for logos and emblems for uniforms, while custom chenille patches are usually found in casual pieces of minimalist and 80s and 90s-inspired clothing lines. Custom patches are also created on PVC and leather.
In a nutshell, custom patches are a winning solution for all your branding needs. You can find many places to order your personalized patches for all purposes—none more convenient and cost-effective than an online shop. Why you should order custom patches online rather than at a local embroidery shop—we'll cover the primary gains in this guide.
Benefits Of Ordering Patches Online
Once upon a time, all branding work, including custom patches, had to be done at a local store. Custom patch orders were placed at embroidery shops. Every part of the process—from designing to sample production to complete order delivery—takes considerable time.
Today, you can get everything done online. When shopping for customized merchandise and promotional artwork, the internet is a great place to be. Unlike in-house printing and crafting businesses, online businesses can better cater to your particular artwork and budget needs. The same goes for custom patches.
Quantity, quality, service, and cost—you've got to consider every element of why you should order custom patches online. Let's break it down.
Price Quote Is Comparatively Reasonable
Local embroidery patch manufacturers have a ton of expenses to cover—including rent, utilities, equipment purchase, maintenance, supplies, and more—all with a limited customer base. This is why you spend more on a local patch maker's products and services, especially if you place an order with a minimal quantity of custom patches.
Large patch manufacturers have pretty much the exact operational costs to cover as small, in-house businesses. However, they can offer a better quote by making their products and services available to a broader audience and cutting costs by digitizing specific processes.
A limited marketing budget is a perfect reason why you should order custom patches online to avoid any unnecessary expenses.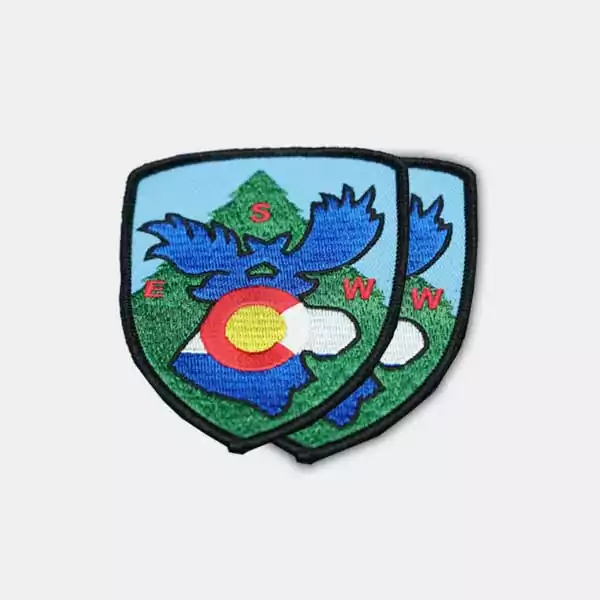 No Minimum – Order The Quantity You Need
Here's the thing: Smaller shops assign a minimum order value to maintain the production cost when running machinery needed to design and create custom patches.
They also have a maximum order limit; due to limitations of staff and technology, local patch makers often cannot handle larger volumes.
Placing an order for patches online is a comparatively convenient option. Order as few or as many patches according to your need and budget—there's no perfect amount. These shops have the equipment and the experts to handle multiple orders of varying quantities simultaneously.
Production & Delivery Times Are Faster
Do you have a promotional event coming up out of the blue, and do you need a quick order or patches? Here's why you should order custom patches online: great for urgent orders!
Do you have a promotional event coming up out of the blue, and do you need a quick order or patches? Here's why you should order custom patches online: great for urgent orders!
Plus, you don't have to wait around if your local shop will delay your order for any repair and maintenance; place an order online. With state-of-the-art machinery and multiple production lines, online patch manufacturers can facilitate orders for standard and quick delivery times without delay.
Need More Information?
Request a quote. We will get back to you within 8-12 hours with a custom product quote.
Digital Tech Enables Improved Quality
Technology has changed how custom patch experts work. Every part of the process can be controlled for the perfect design, from digitizing the design process to mixed material patch production machines.
Local patch shops have limited resources, with a lot of work done by hand, whereas online patch shops utilize computer programs to automate the stitching process. The tiniest details can be added to the [patch backing within a refined manner, resulting in a fine-looking patch that's finished for durability.
Since much of the fabrication is digitized, online patch experts can dedicate time and attention to inspecting each patch for quality.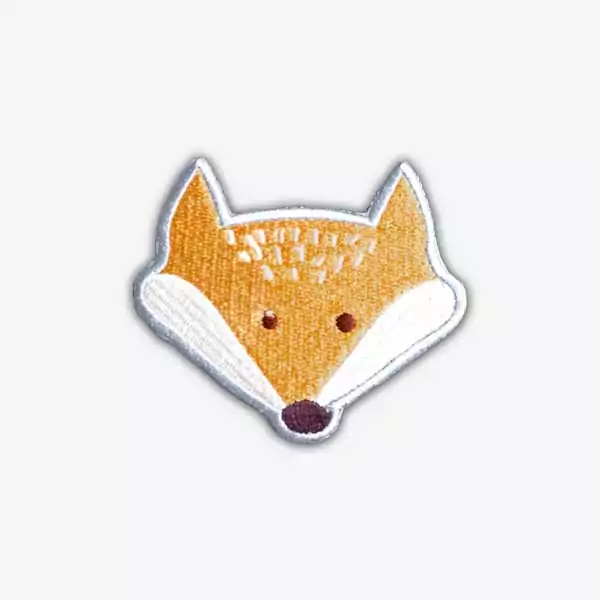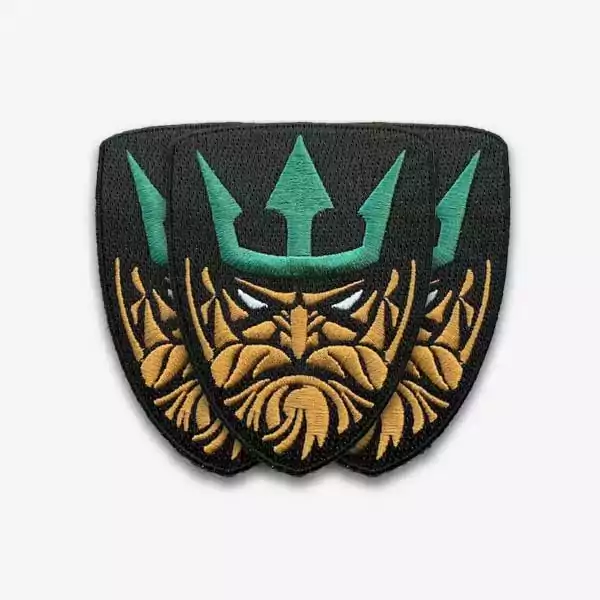 Types Of Patches You Can Order Online
You can order any kind of patch online, small or large, embroidered or leather, simple or complex. Online patch manufacturers offer a world of options for any brand or organization in any industry. From custom biker patches to custom police patches, you can get your logo stitched on various mediums. All you need to do is submit the design, work with the patch artists to perfect it, preview the sample piece and approve it. You've got a fantastic set of customized patches ready for use!
Find A Reliable Online Custom Patch Supplier
It's a no-brainer: online manufacturers have become the go-to suppliers for all types of patches. And if you want to get your order started, the experts at ThePatchio know what you need.
We offer premium quality custom patches products and top-notch services at competitive pricing. With extensive experience creating customized patches for brands in every sector, we've got the skill and technology to transform your design into a great-looking patch.
We know them all: embroidered, woven, PVC, leather, sublimated, and chenille patches. ThePatchio also offers embroidery digitizing to process your artwork for producing a perfect piece of the personalized patch. Check out our patch gallery to view our sample, or if you need any ideas and inspiration.
Reach out to us today for any information regarding custom patches or to get a FREE quote. Our diligent customer service is here for you!