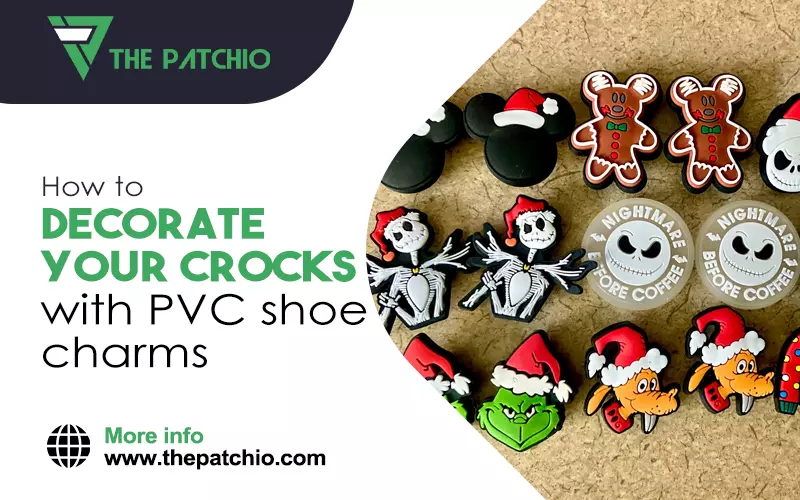 You've got your ink doodles, glitters, and studs for decorating plain boring crocs. If you're running out of ideas for how you can make them unique and interesting—how about PVC patches?
Crocs are convenient and low-maintenance—but they kind of fall short in the aesthetic department. Unless you're talking super chic designer crocs (yes, those exist) that cost you a ton, wearing your crocs can be unexciting. Using PVC shoe charms, you can make your crocs match your apparel, stand out, and test your creativity while you're at it. Best of all, PVC patches for crocs are customizable, so you can get any color, shape, or design you want—the only limit is your imagination!
Before we jump into the how of designing PVC show charms, let's take a small detour into the why of PVC patches. Why are they ideal for shoes?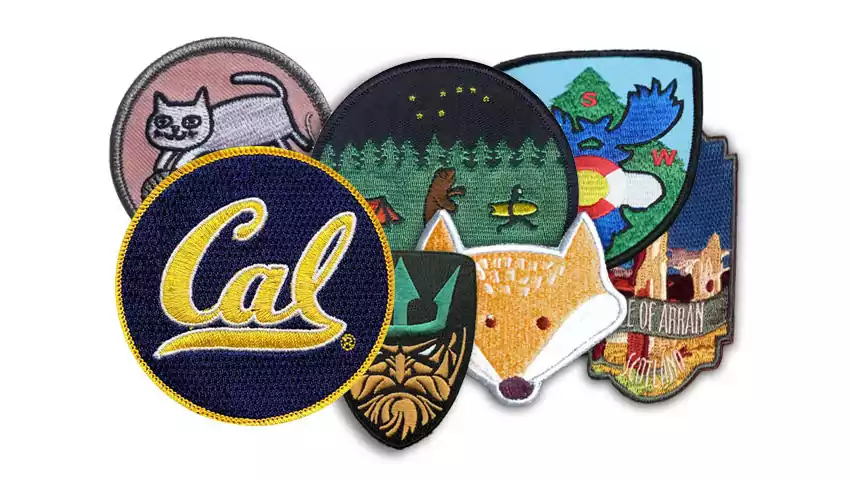 Benefits Of PVC Patches On Wearable Items
PVC patches are made out of, well, PVC. It's a kind of vinyl, the rubbery variety, used in a ton of products. There is PVC in several places in your home, from the piping of your bathroom to the windshield system of your car.
PVC is incredibly durable on its own, which is why it makes for a quality and low-maintenance custom patch for clothes and shoes. And if you're getting your PVC patches from ThePatchio, we have a mix of PVC and silicone, which makes the final product incredibly robust. In fact, it's so durable that we make PVC patches for boat covers, which are constantly subjected to moisture and direct sunlight—without wearing down!
Needless to say, PVC patches will work well on crocs. Dirt, dust, muddy water, other questionable icky substances, and more—it can all be easily cleaned. All you need is a cleaning rag and warm water and wipe off the go on the croc and the PVC patch on it. Since both the type of shoe and the patch possess this quality of maintainability, we can safely say that this is a match made in heaven!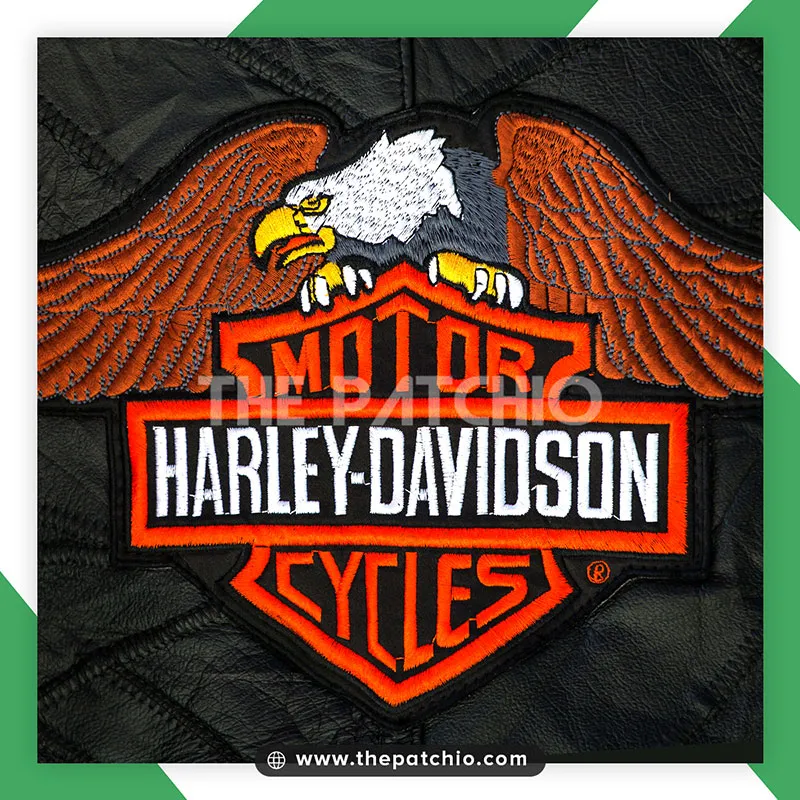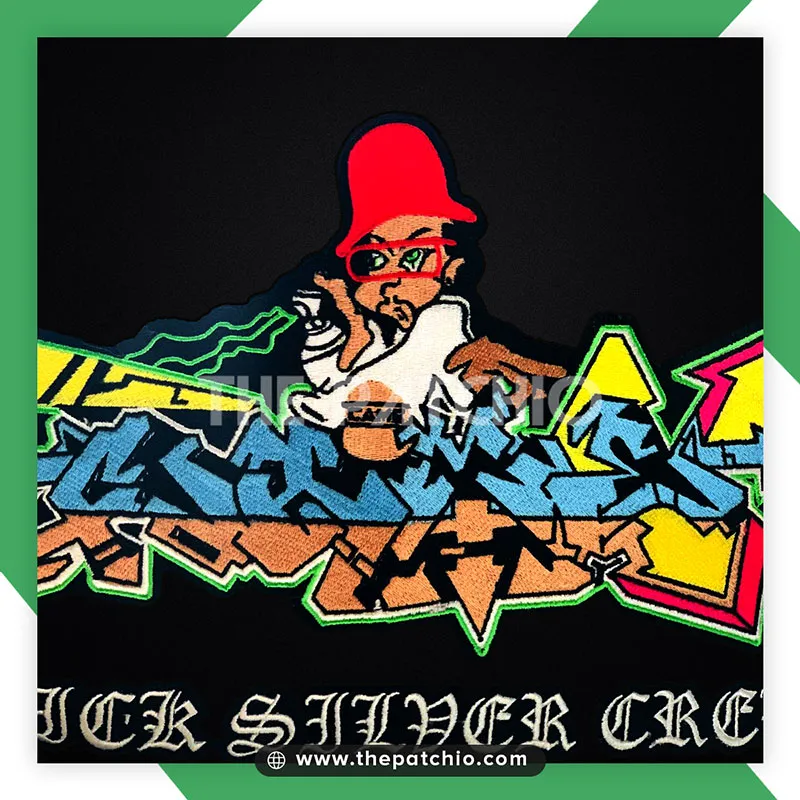 PVC shoe charms also amplify the look of a croc. These patches are fully customizable, from the mold of the patch to the colors in it. It's not your classic embroidered patch with sheen, but it is very attractive looking. Since the colors are mixed into the vinyl, you can go for any shade you want.
The aesthetic advantage of a PVC patch makes it a very useful tool if you're into customizing shoes. We've got custom ink doodles on white sneakers, fabric work on heels and wedges—and now we have patches on crocs. You can customize your own crocs, get a bunch of matching ones for yourself and others, or even start your own custom-croc brand. Get your patches into elegant floral designs for women, something more subtle for men, playful patterns or cartoon characters for kids, and so on. You can't go wrong with this idea!
How To Design PVC Shoe Charms
PVC charms look great—if you design them smartly. From the size to the patterns to the backing option, every aspect matters in terms of how well your crocs will look once you've got them patched up.
Need More Information?
Request a quote. We will get back to you within 8-12 hours with a custom product quote.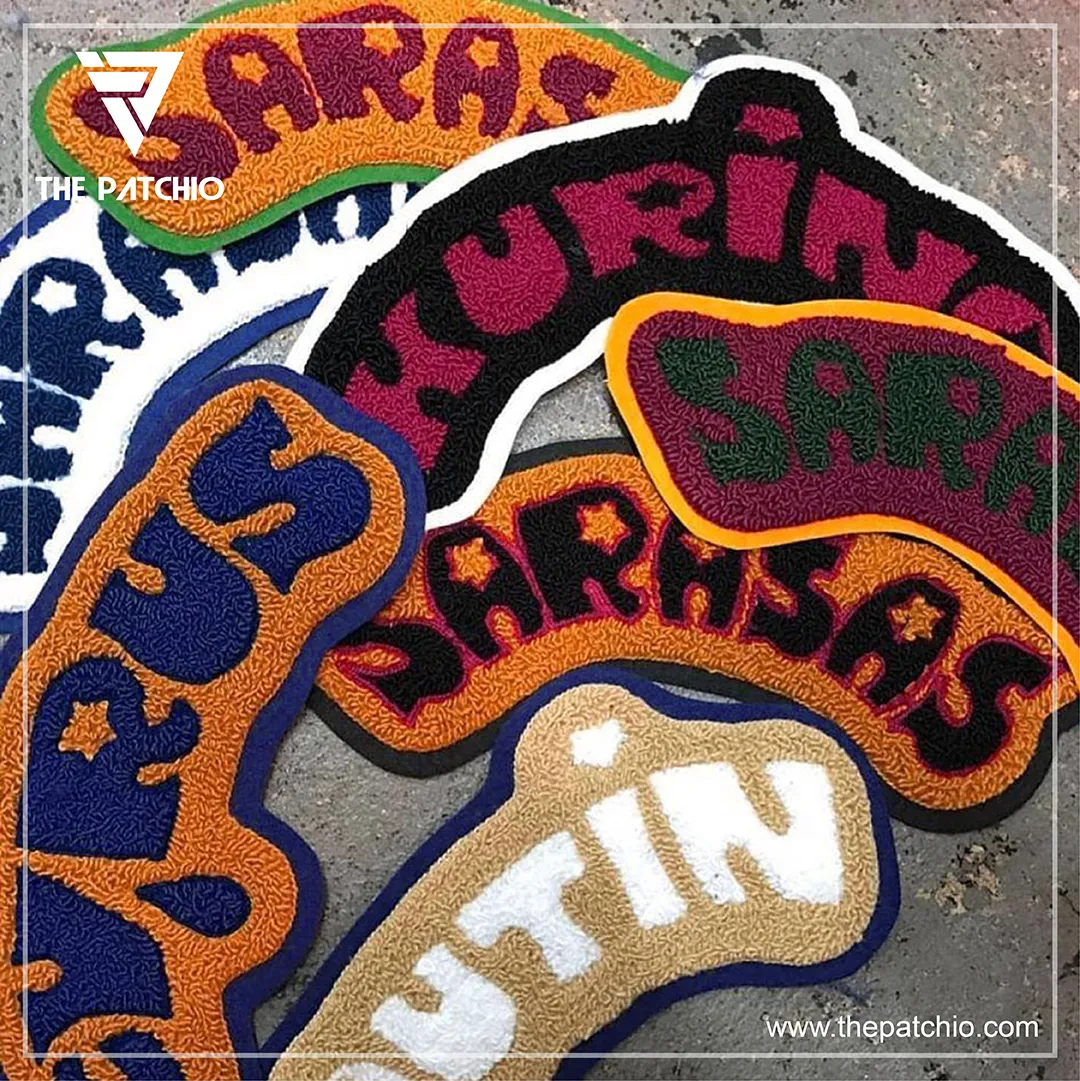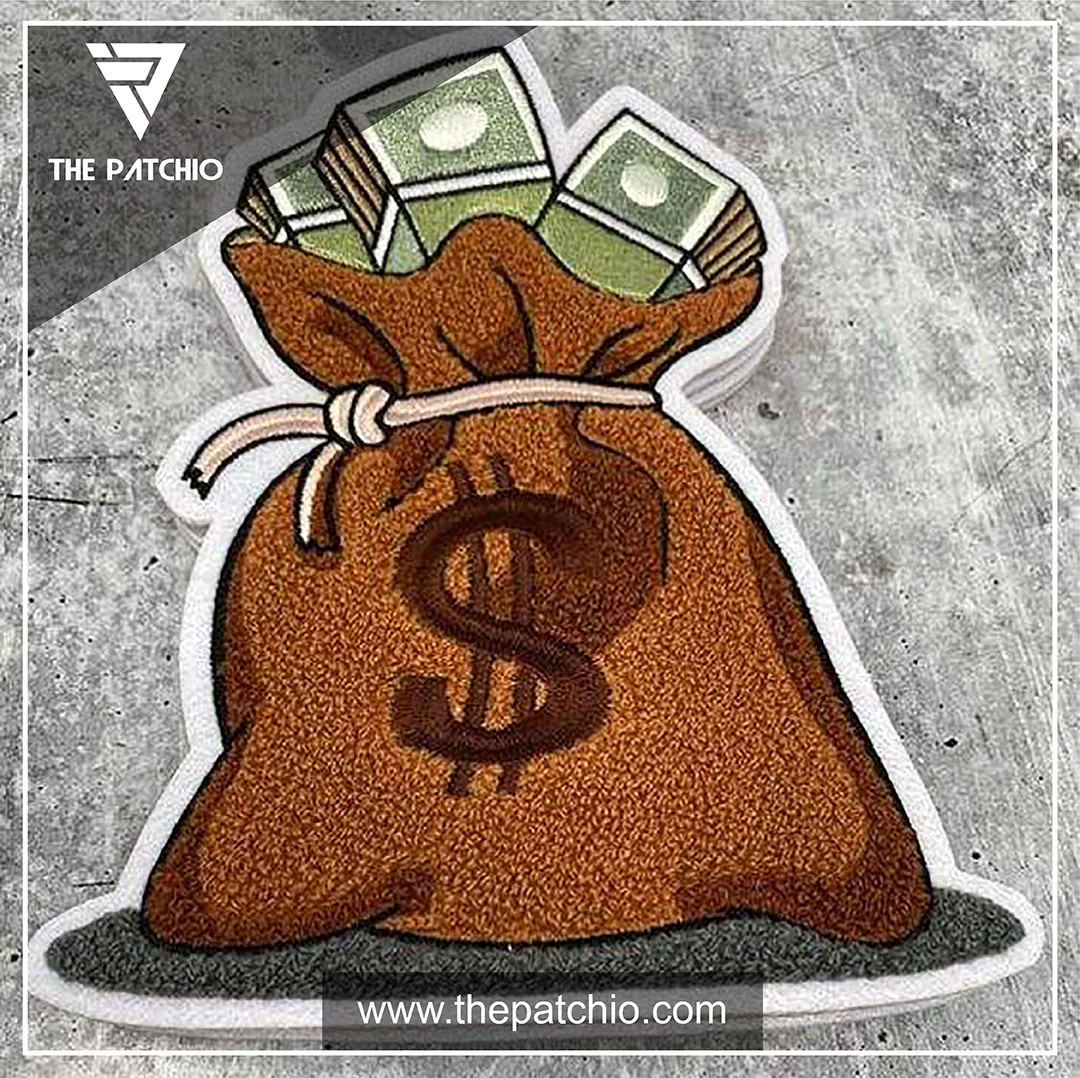 To decorate crocs with PVC patch charms, first, pick out your artwork. Make sure that the base color of your shoes and your PVC patches is different; otherwise, it'll blend in. If you don't have a design, explore online for inspiration. You can also view our patch gallery for ideas.
In addition to being careful about colors, watch the complexity of your design. PVC patches look very stylish, but there are a certain number of design elements that can be fitted in beautifully—especially when we're talking small PVC shoe charms. An intricate design may not show up well, so watch out for the lines, curves, and lettering on your artwork!
Your patch artists will need the digital design, so make sure that you've got the right size and resolution. The image on your PVC shoe charms will be as great as the quality of the image file you provide. We suggest choosing a resolution that is no less than 300 dpi.
Once you send your image file (with a confirmed order) to your patch artists, you'll get back your digitized image. Basically, this is a computerized rendering of how your artwork will look converted into a patch.
Custom patches come in different backing options, but for PVC patches—especially when you decorate crocs with PVC—you'll need a backless or sew-on option.
Unlike Velcro or iron-on backings, which have additional layers for attachment, sew-on patches need to be, well, sewn on. Of course, for crocs, you'll need a super-strong adhesive for putting these on. Once you have your patches, make sure to clean and dry your crocs well before applying a charm. A water-resistant ultra-strength adhesive in an awesome way to ensure your patch stays intact for a long time.
Other Pointers To Decorate Your Crocs With PVC
PVC patches cost more than custom embroidered, chenille, or other kinds of patches, as the molds are custom created according to your design. Make sure the art you've chosen to decorate crocs with PVC is the one you're 100% satisfied with!
Do for a no-minimum order policy if you have a limited number of custom patches products to order. That way, you'll save a lot.
Never clean PVC charms with harsh chemical cleaners. Yes, shoes can get quite muddy. However, a dish soap solution should suffice to clean crocs (plus the patches on them).
PVC patches are very flexible, especially the kind of PVC+silicone combo we use at ThePatchio. However, these are not cut-resistant and will get damaged with excessive friction or puncturing.
And finally, you can wear your crocs comfortably anywhere. Sunlight, rain, extreme temperatures—PVC shoe charms can resist em' all.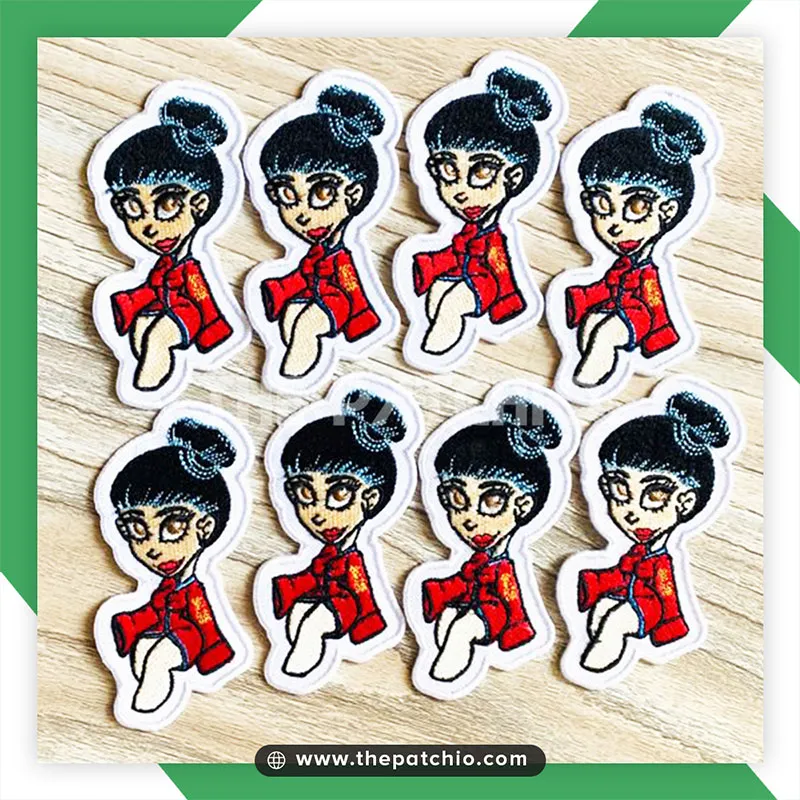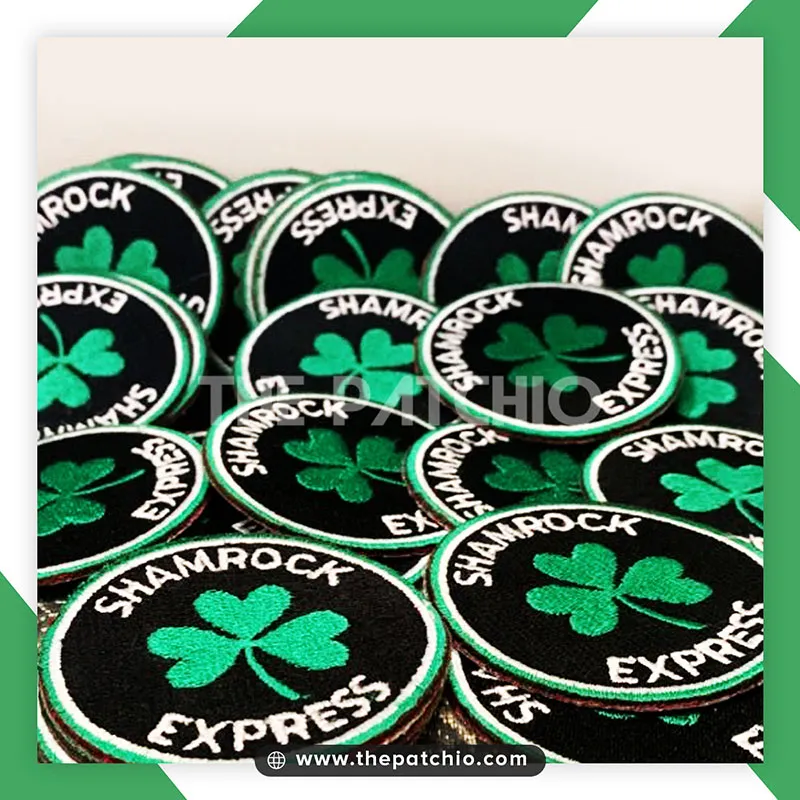 Order Your Shoe Charms Patches!
The patch artists at ThePatchio are armed and ready with state-of-the-art equipment and skills to transform your artwork into spectacular PVC shoe charms. Send us your design today for a free quote!